Immerse yourself in fashion, literature, culture, history and - for good measure - the universe, in one of Britain's most beautiful cities.
---
Roman Baths
When in Roman bath… do as you're told and keep out of the water, because this salubrious pool ain't for dipping any more. Thousands of years ago, these baths formed part of a thriving temple complex called Aquae Sulis, originally named after the Celtic goddess of healing, who was hybridised with the Roman equivalent to become Sulis Minerva. The seemingly inexhaustible (free!) audio guide invites you to imagine it as a huge leisure centre, where Romans regularly met, exercised and took to the naturally hot waters. As well as the audio guide, there are (also free!) guided tours available, and slightly uncanny life-size video installations to help you understand the magnitude of this Roman era operation, and the incredible insight it gives into Somerset life some two thousand years ago. And if that's not enough of a taste of history for you, quench that thirst with a sip of water from the spring! It's warm and tastes like pennies. Just make sure you get it from the special tap, and not the fuzzy green bathing pool...
Don't miss the superb lunch offerings nearby - Mokoko Coffee is just across from the main entrance to the Baths and well worth a visit.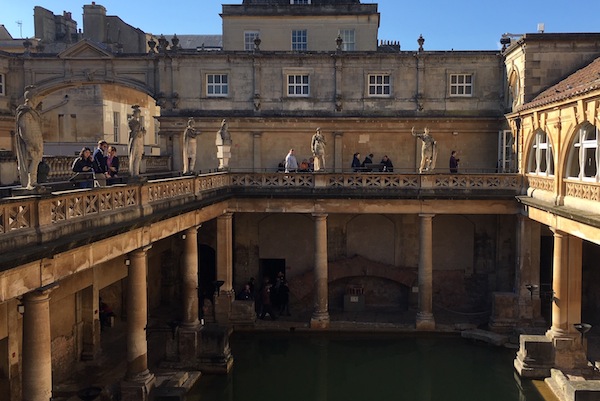 ---
Fashion Museum
Sitting pretty in the northern part of the city, just next to the sweeping "Circus" (that's Georgian, not Roman or… with clowns), the Fashion Museum occupies the lower floor of the Assembly Rooms, where Bath's movers and shakers came to get their boogie on in the days of Jane Austen. Beneath these opulent ballrooms, fans of fashion - and pretty much any period drama from The Favourite to Downton Abbey to The Crown - will love unravelling this history of our clothes through some of history's most iconic styles. From a 17th century shirt (which has lasted longer than some of our 2017 shirts…) to recent creations by designers like Jean-Paul Gauthier and John Galliano, there are so many extraordinary garments to pore over.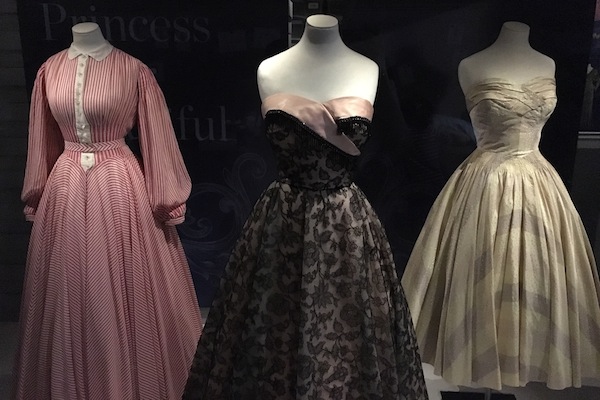 Princess Margaret's dresses, The Fashion Museum
Ok, so we've donned some Regency Period glad rags at the Fashion Museum - but we all know that's not
really
the Bath of Jane Austen. Heading south from the The Circus on Gay Street, you'll pass 25 Gay Street, where Austen and her family stayed (unfortunately this property couldn't be converted and is now a dentist's surgery…) and come to the Jane Austen Centre, just along at number 40. This authentic neighbouring townhouse features portraits of Jane as well as paraphernalia from the time of her writing, and memorabilia from screen adaptations. Upstairs, visitors can learn more about their favourite author via talks and videos, and on the top floor there's a tearoom where weary readers can stop for tea, and perhaps read a few chapters of their favourite book, looking out onto Jane Austen's old neighbourhood.
Other options for tea - beacause you're in Bath and not short of a few! - include Darcy's News Café just next door otherwise you're a stone's throw from the Bartlett St Quarter and places like The Loft.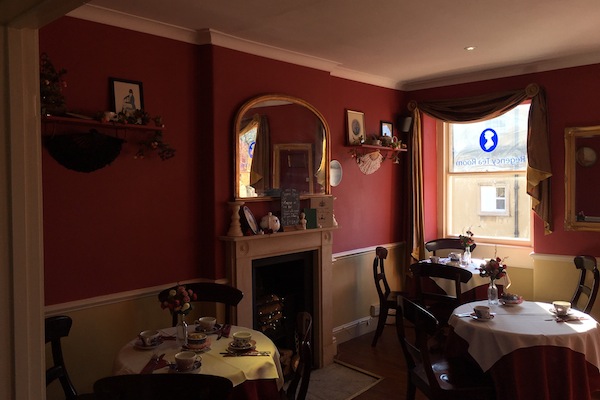 ---
Holburne Museum
This former hotel and pleasure gardens now houses the truly eclectic collection of Mr Holburne, Bath local boy and avid traveller and collector of things. The collection includes a bronze figurine once owned by Louis XIV, a piano once played by Rachmaninov, Mr Holburne's own much-stamped passport (neither blue nor red, but a huge sheet of paper!) and all manner of portraits, pottery - suspended in a precarious-looking fashion from the ceiling - and trinkets galore. Beyond the fascinating Museum collection, the top gallery hosts three exhibitions a year; 2019 kicks off with the biggest George Shaw retrospective to date, which runs until May.