For centuries, people have flocked to Bath for the waters - but these days many come for the 'watering holes', and the equally precious liquids that are springing up across the city. When in Roman Bath, as they say...
---
Canary Gin Bar
This showcase bar belonging to Bath's first gin distillery for 250 years is a lot of fun, with 'gin' Austen cocktails (geddit?) and a whopping 230-odd other gins sitting alongside their own house tipples. Emma Woodhouse and Mrs Bennett can hang up their bonnets, as all the gins have been matched with a mixer and garnish to compliment them perfectly. Stop by their shop to pick up a range of gorgeous goodies - you can even bring an empty bottle to be filled from the Bath distillery range.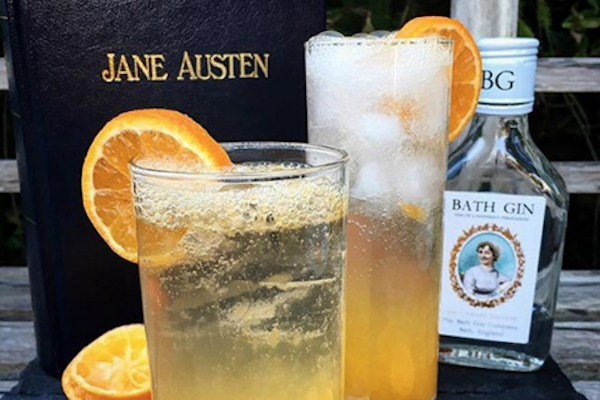 Image credit: @bathdistillery via Instagram
2-3 Queen Street, Bath BA1 1HE
---
Hideout
From gin to whisky! Rebels rejoice… this former hoard for thieves, highwaymen, scoundrels and opportunists alike (or so the legend goes) is tucked away in the Tudor lanes, just opposite the famous Sally Lunn's. Whisky connoisseurs and nip-newbies alike will find something to suit their tastes - just be sure to ask their expert "barkeeps" for advice.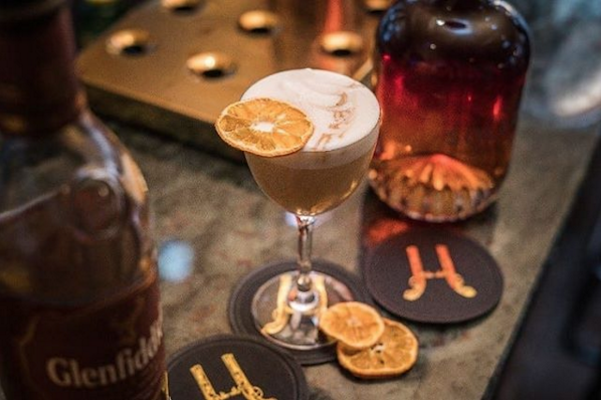 Image credit: @hideout_bath via Instagram
1 Lilliput Court, Bath BA1 1ND
---
Corkage
On a Sunny day in Bath, few places are better than the back terrace of Corkage, located on Chapel Row (or there's a sister bar nearby on Walcot St, nearer the river). Perfect for people who are intimidated by wine menus, Corkage doesn't actually have one - you just have a nice chat with one of the savvy staff members and they'll find the best fit for you. With gorgeous food on offer and a selection of bottled wines available to take away, it's easy to see why this has become something of an institutional Bath watering-hole.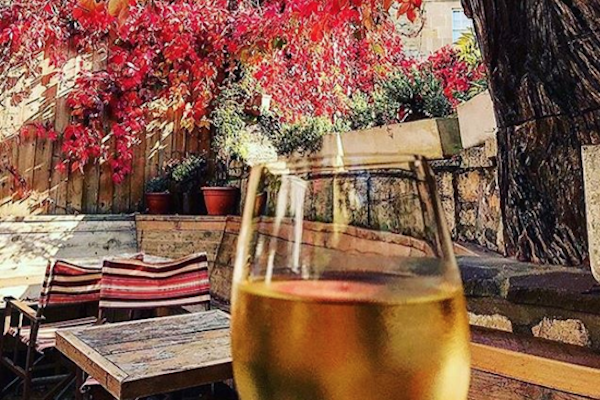 Image credit: @corkagebath via Instagram
5 Chapel Row, Bath BA1 1HN and 132a Walcot St, Bath BA1 5BG
---
Vino Vino
So good they named it twice - Vino Vino is a sophisticated wine and cocktail bar with a cosy atmosphere and a carefully curated wine menu. The cocktails are no mere afterthought either, ensuring there's something to suit all tastes. And speaking of tastes - don't miss out on their artisan cheese and charcuterie sharing boards and tapas style plates.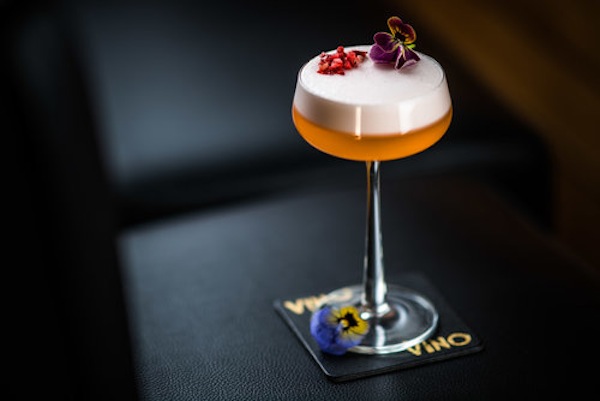 Image credit: vinovinowinebar.co.uk
5-6 Seven Dials, Saw Close, Bath BA1 1EN
---
No. 15 Great Pulteney
If you want to enjoy cocktails until the wee hours - this bar could be for you, as it's located in a smart boutique hotel, just down the road from the Holburne Museum… and did we mention there's a spa here too? You'll find the perfect mix of drinks on the No. 15 drinks menu, which, in one of many creative twists, is printed on a pack of cards - from G&Ts to local craft beers and fabulous fizz served in cut crystal flutes. So whether you're popping in post work, for a pre-dinner drink, or a leisurely digestif, this elegant Bath townhouse has you covered.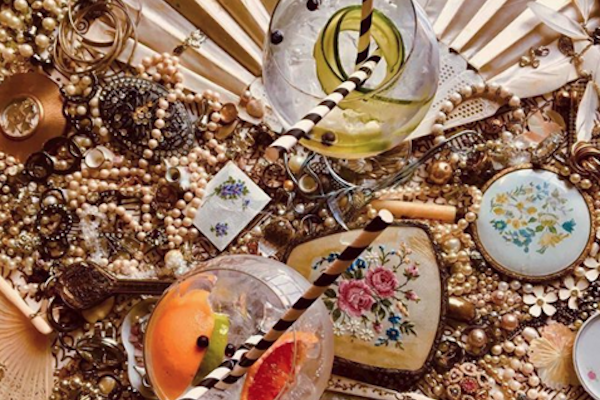 Image credit: @no15gp via Instagram
15 Great Pulteney Street, Bath BA2 4BR