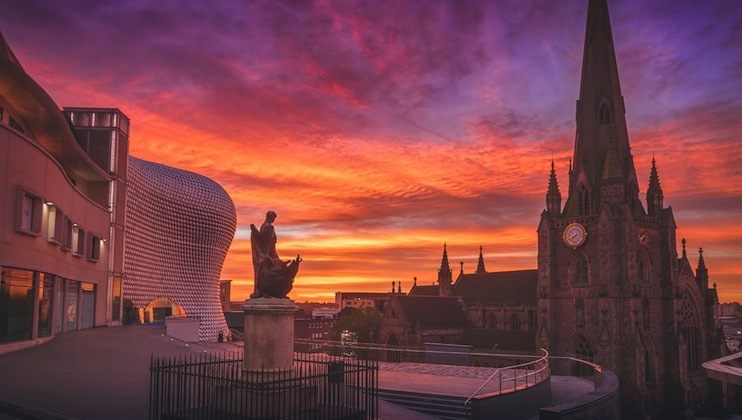 If you're fed up with awkward and expensive dinners, allergic to flowers, or just fancy getting a bit more creative with your courting, we have the romantic destination for you. No, that's not Paris - we mean Birmingham of course! Try our favourite unusual dates, which could melt even the coldest of Peaky Blinders' hearts.
---
Get cosy in the back row of the Electric Cinema
Why not relive your teenage years smooching at the back of the cinema? But don't just head to any old picture house, book yourself in to Birmingham's Electric Cinema, which dates back to 1909 and is the country's oldest working cinema, pre-dating its London counterpart in Notting Hill by two months - sorry Big Smoke, us Brummies beat you to it! If you and your loved one are history buffs then you can take one of their "Behind the Screens" tours to learn about the role the cinema played during WWII, and take a look at the projection rooms and the basement, which is home to all sorts of cinematic paraphernalia collected over the past 100 years. Otherwise you can skip to the main event grab a couple of the Electric's film-themed cocktails - including the "Blade Rummer" and "Last of the Mojitos" - and scoop two tickets for their plush red velvet auditorium. We recommend booking the luxury sofa seating, so you can properly snuggle up without the armrest digging into your ribs..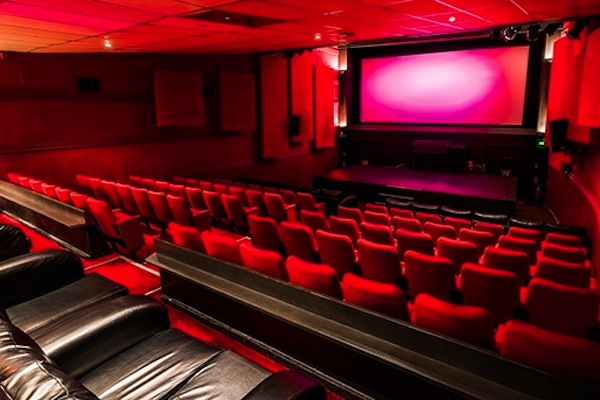 Image credit: theelectric.co.uk
The Electric Cinema is located at 47-49 Station Street, Birmingham, B5 4DY
---
Get a hole-in-one at mini golf in Cannon Hill Park
A little birdie told us that golf is the perfect idea for a first date, so why not 'putt' the theory to the test at Golden Putter Mini Golf course in Birmingham's Cannon Hill Park. Navigating the ups and downs of a relationship is a walk in the park compared to the twists and turns of this complicated golf course, which comes complete with water hazards to avoid… though if you fell in you would be able to re-enact the very romantic "Colin Firth's wet shirt" moment from everyone's favourite Austen adaptation. After your round, you're perfectly located to head off to the park's other activities, including swan lake pedal boating where you can glide out onto the water in a boat shaped like the birds that famously mate for life. Seems like a good omen, right?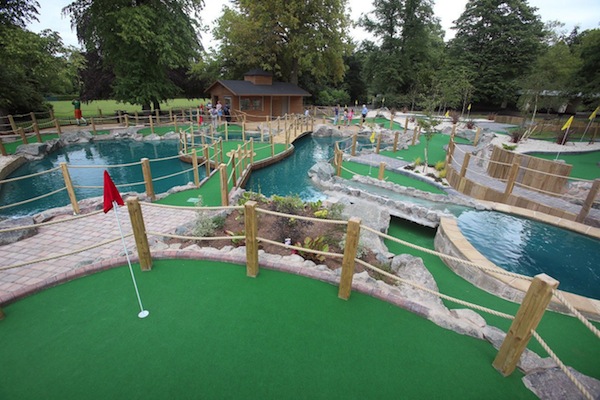 Image credit: @cannonhill_park via Twitter
Golden Putter Mini Golf is located in Canon Hill Park, Russell Road, Birmingham, B13 8RD
---
Take a canal boat ride on Birmingham's narrow boat network
Birmingham's claim to fame is that they've got 313 miles of canals - even more than Venice! - so why not put their credentials to good use by taking a romantic narrowboat ride around the city? After all who needs a gondola in Italy when you could head out on a barge in Birmingham instead? We recommend taking a tour on one of Sherbourne Wharf's luxury heritage narrowboats, which set off from the International Convention Centre Quayside in the bustling heart of Birmingham and guide you around the areas that were an important part of the city's industrial heritage - because remember everyone, history is sexy. Afterwards, why not grab a bite to eat at one of Birmingham's many canal side restaurants, so you can wine and dine your date and impress them with the amount of knowledge you've retained from the tour.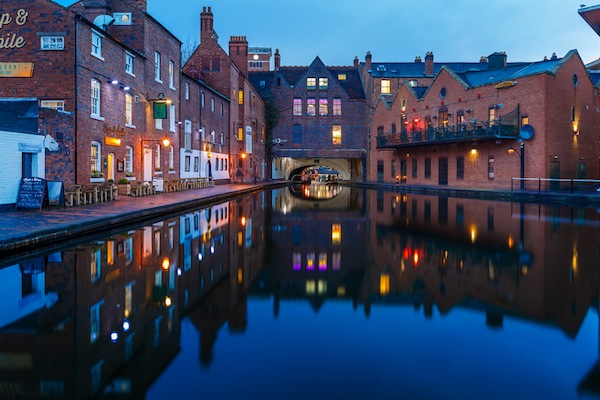 Birmingham canals via myca28 on Flickr
Sherbourne Wharf Heritage Narrow Boats depart from the International Convention Centre Quayside, opposite Brindley Place, Birmingham. Tours only take place on weekends from November - March.
---
Sniff some romantic scents at Birmingham's Botanical Gardens
We all know that red roses are the symbol of love, so rather than giving your partner flowers this Valentine's Day, why not go to see (and smell!) some in all their glory at Birmingham Botanical Gardens! One of the city's biggest attractions, as well as their surrounding land populated by beds and shrubberies with the feel of a Victorian public park, the gardens boast four glasshouses ranging from their Tropical house to their Arid, Subtropical and Mediterranean houses. So you take a horticultural tour of the world with your loved one without even leaving the West Midlands!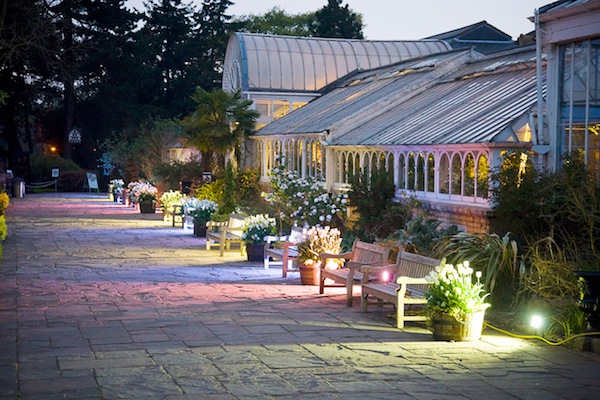 Image credit: birminghambotanicalgardens.org.uk
The Birmingham Botanical Gardens are located at Westbourne Road, Birmingham, B15 3TR
---
Get cosy and creative at the Custard Factory
Originally where the famous Bird's Custard was produced, The Custard Factory in Birmingham's 'Creative Quarter' is a group of restored Victorian houses that are home to the city's digital revolution, providing office space for numerous start-up businesses. But how does this help you with date night plans, you may be asking? Well, this complex of abandoned factories is actually also home to a vibrant community of independent and vintage shops, so it's the perfect place to go searching for a unique romantic gift for your other half. There's also Ghetto Golf - a crazy golf bar with DJs and cocktails aplenty - The Mockingbird Cinema and Kitchen, and on Thursday, Friday and Saturday nights, The Custard Factory hosts Digbeth Dining Club's award-winning street food events. They're a mainstay of the alternative food scene in Birmingham, and the perfect place to take your partner for a romantic bite to eat that isn't your usual candlelit dinner. Stood amidst the colourful, ramshackle and graffitied building of The Custard Factory with a beer in hand, you could be in the hipster districts of Berlin. The perfect place to ask if your date fancies einen Kuss...?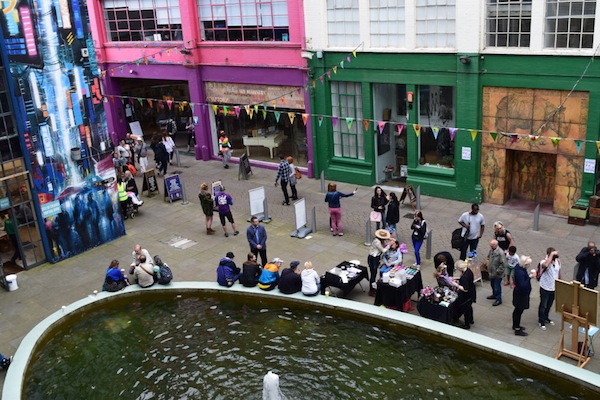 Image credit: custardfactory.co.uk
The Custard Factory is located at Gibb Street, Digbeth, Birmingham, B9 4AA