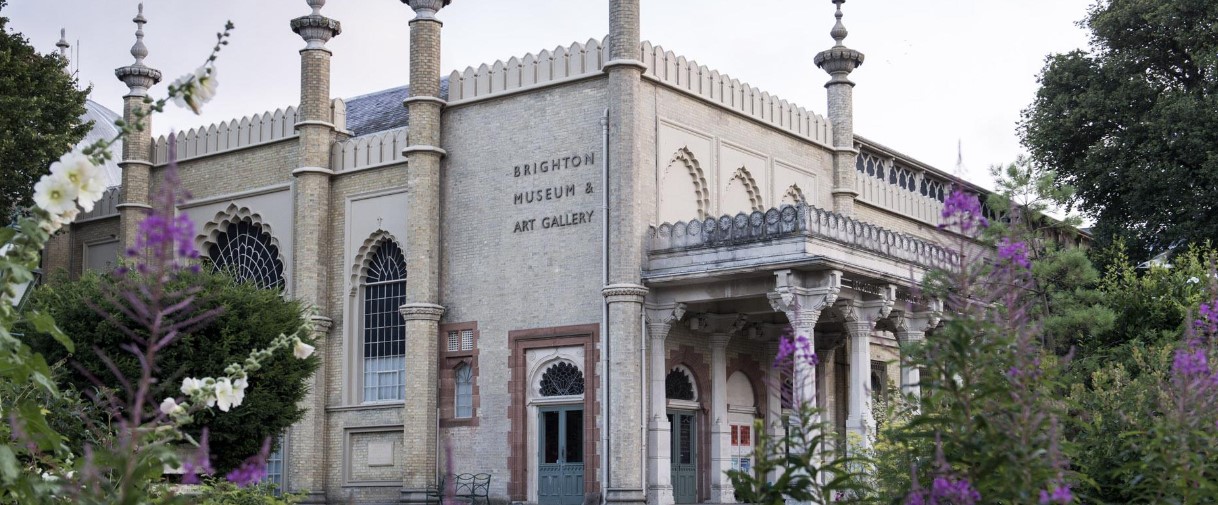 Whether stepping back in time or immersing yourself in the relics or fossils of a particular era, museums are a great place to while away a few hours and educate yourself in the process.
Brighton has a wealth of local and natural history, richly reflected in its museums.
Museums can inspire, entertain and teach, so take a look at the top 10 that Brighton has to offer and expand your horizons!
Brighton and Hove Museum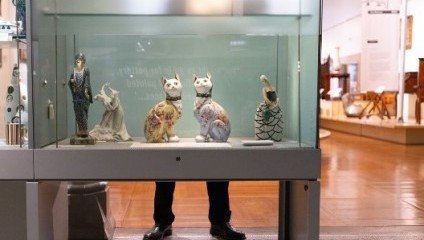 Brighton & Hove Museum, Royal Pavilion Garden, Brighton BN1 1FN
Set within the magnificent palace gardens and buildings of the Royal Pavilion, the Brighton & Hove Museum is one of the UK's leading regional museums with permanent galleries as well as an ever changing programme of exhibitions and displays.
From Ancient Egypt and Archaeology to costume, natural sciences and local history, there are multiple areas to explore and experience.
Using a variety of technologies, the museum has also digitised many of its objects enabling further discovery and research online and includes several interactive family friendly exhibits.
A really well curated museum which also captures the spirit and history of the local Brighton area!
Open 10am - 5pm, Tuesday to Sundays (except Bank Holidays), tickets can be purchased on the door or in advance online. The museum is fully accessible and welcomes assistance dogs.
---
Brighton Toy and Model Museum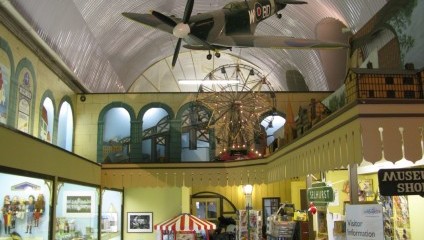 Brighton Toy & Model Museum, 52-55 Trafalgar Street, Brighton BN1 4EB
Intriguingly located in four, huge Victorian cellars underneath Brighton station and covering some 4,000 square feet, this amazing museum houses resident and guest toy and model collections.
With around sixty different displays and 12,000 exhibits, ranging from retro, end of the pier slot machines to collections by Meccano, Corgi and Hornby, it really is a fascinating day out.
Admission covers you for the whole day so feel free to pop out to one of the many great, local cafes for a cheeky lunch and then return later for another look around! For an extra £2, you can have a guided tour!
Open Tuesday - Saturday, 10am - 5pm (from 11am on Saturdays), tickets, including concessions, are available on the door. Memberships are also available.
---
Old Police Cells Museum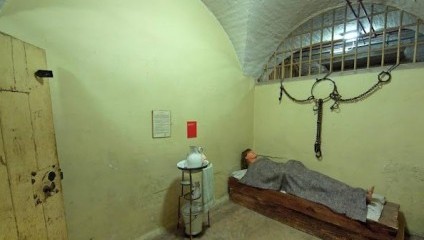 Old Police Cells Museum, Bartholomew Square Town Hall, Brighton BN1 1JS
The Old Police Cells Museum can be found deep in the depths of Brighton Town Hall basement, offering a fascinating glimpse into Brighton's 200 years of policing and criminal history.
Peer into the spooky, stark cells, condemned as unfit since 1929, but used for a further 40 years and covered in the tortured graffiti of some of those incarcerated. Venture on into the original, deserted police uniform storage areas.
Legend has it that the museum carries a heavy, pensive atmosphere to its underground chambers….one for the ghost hunters as well as the museum buffs.
One hour private tours available led by a retired police officer. Check the website for details.
---
Booth Museum of Natural History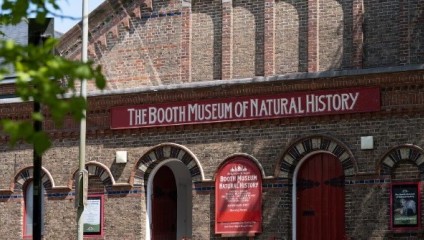 Booth Museum of Natural History, 194 Dyke Road, Brighton BN1 5AA
From fossils to feathers, and with a focus on Victorian taxidermy, particularly British birds, this museum is a charitable trust, owned and run by Brighton council and housing the vast collections of its founder, Edward Booth.
Exhibits centre around the natural world in all its forms, including skeleton studies and habitat as well as numerous displays of insect and butterfly specimens.
The museum's very own Discovery Lab is great for families, offering a real hands-on experience of the natural world.
A really quirky museum which captures the eccentricities of the Victorian era in a fun, educational way!
---
Royal Pavilion Museum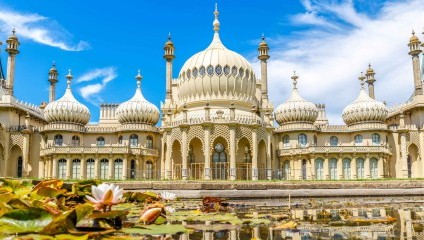 Royal Pavilion Museum & Gardens, 4-5 Pavilion Buildings, Brighton BN1 1EE
A mix of museum and exotic house, The Royal Pavilion provides a colourful insight into the history of a true pleasure palace by the sea, with incredible architecture, themed rooms and furnishings and works of art - some of which were relocated back from Buckingham Palace.
Exhibits are skilfully displayed and designed with knowledgeable museum staff on hand to provide extra information. A free audio tour is also available to supplement the detail available.
A truly vibrant museum that is a real feast for the eyes! Tickets are available here.
---
Brighton Fishing Museum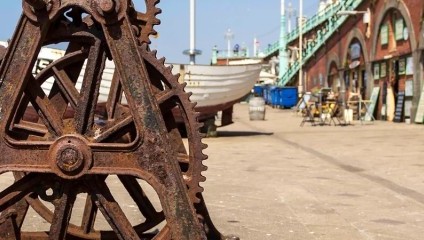 Brighton Fishing Museum, 201 Kings Road Arches, Brighton BN1 1NB
Established in 1994, in cooperation with the local fishing community, The Brighton Fishing Museum is dedicated to the seaside town's fishing history.
Exhibiting a wealth of film, photography, prints and memorabilia, the museum follows the story of the small fishing village that transformed itself into the fashionable, bustling city of Brighton.
This compact museum is an interesting and informative hub of Brighton history - even including a real life, 27 foot clinker built punt boat (the traditional Sussex fishing boat) as its centrepiece!
Event and exhibit space also available for hire. Click here for details.
---
Hove Museum of Creativity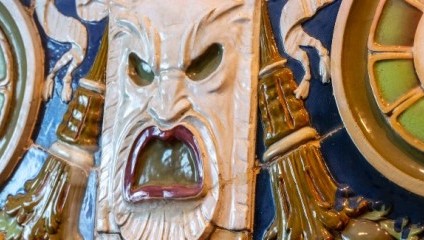 Hove Museum of Creativity, 19 New Church Road, Hove BN3 4AB
A stone's throw from Brighton centre, in the beautiful area of Hove, the Museum of Creativity is located in what used to be the magnificent Victorian home of a prominent local family. While this is an historic building, efforts have been made to make it as accessible an attraction to visit as possible.
Based over two floors, the museum is a world of toys, curiosities and local history, various galleries, a mini cinema and an Education room. A 'Wizard's Attic' is located on the first floor! It is family friendly and houses one of the best craft collections in the UK.
Don't forget to visit the cafe for tea and home made cake after your visit!
Entry is free.
---
Seaford Museum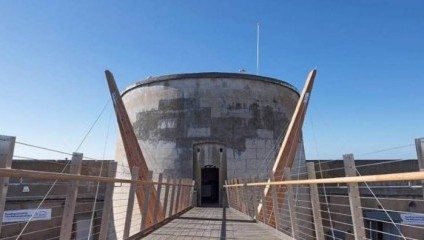 Seaford Museum, Martello Tower 74, Seaford BN25 1JH
A wonderfully located museum located at the Martello Tower, at the eastern end of the seafront, just outside of Brighton, in Seaford.
Established in 1979, Seaford Museum is a deceptively large space, showcasing objects and archives with topical events and exhibitions as well as displays about the local history, heritage of the town and the wider East Sussex area.
Seaford Museum is open every Saturday and Sunday from 11am to 4pm; Wednesday afternoons from 2pm to 4pm and on Bank Holidays (with the exception of Christmas Day).
Admission prices are very reasonable or why not take a virtual tour here
---
Preston Manor Museum & Gardens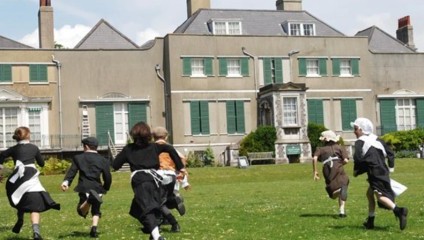 Preston Manor, Preston Drive, Brighton BN1 6SD
The former manor house of the village of Preston, in the environs of Brighton, this museum is full of intriguing relics and tales of the past with a ghostly heritage and even secret gardens and graves to explore!
The museum and house are a real slice of authentic Edwardian life with various artefacts, rooms and displays supported by knowledgeable 'hosts'. While closed to the general public, it is open for special events and pre-booked group visits, where a more interactive experience is promised.
Take a step back in time and visit a truly historic museum, house and gardens!
---
Lewes Castle and Museum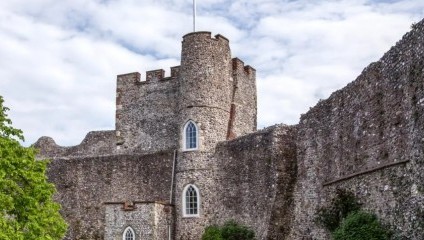 Lewes Castle & Museum, Barbican House, 169 High Street, Lewes BN7 1YE
Adjoining the castle itself, the Museum of Sussex Archaeology, offers some incredible artefacts ranging from prehistoric to mediaeval Sussex history.
Exhibitions are constantly changing to reflect and highlight particular delights from carefully curated collections.
Models and short films, talks and workshops support the exhibits available to view, with seasonal events taking place throughout the year.
Check out the website for the most up to date information on what to see, tickets and membership.