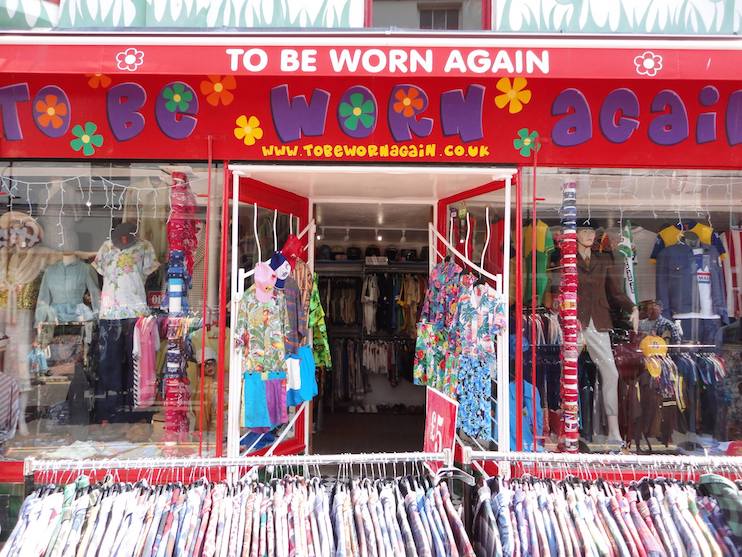 Brighton is famous for many things – its pier, notoriously pebbled beach, magnificent pavilion and its abundance of curious little shops.
When you think of shopping in Brighton, the North Laine instantly springs to mind. Not to be confused with the Lanes in the seafront area of Brighton, the word 'laine' is actually an Anglo-Saxon word meaning large field. Historically, Brighton was full of these laines, and now the most notable one left is the North Laine, which is no longer a muddy field but a quaint part of town home to Brighton's cultural quarter. We've taken the liberty of finding out the top 5 quirky shops in the North Laine for perusing, buying and exploring on a day out in sunny Brighton.
---
Snooper's Paradise
Snooper's Paradise is exactly what it sounds like, a snoop-fest for the most curious browsers and buyers. Enter through the turnstiles and you'll find yourself in a shop bursting at the seams with interesting items to rummage through. Packed with thousands of items, there are many bargains and hidden gems to be found on the lower floor, and if you venture up the creaky stairs you'll find Snooper's Attic. The first floor houses the independent makers boutique, packed with 13 different brands and items to snoop at range from antique books and up-cycled vintage clothes to old jewellery and even preserved beetles in jars.
Snooper's Paradise is at 7 Kensington Gardens and features a collective of over a dozen boutiques.
---
Gelato Gusto
No trip to the seaside would be complete without an ice cream. But forget getting a Mr Whippy with a flake, head to Gelato Gusto in the North Laine and try their enormous range of unique flavoured gelato including Lemon Meringue Pie, Sea Salt Caramel and Banoffee Pie. Each of their wonderful flavours are beautifully presented with bright colours that are almost too pretty to eat - but make sure you do because they are delicious! They always stock 30 flavours that rotate on a daily basis. The ice cream is freshly produced above the shop using milk from local Sussex cows - now you can't get that in an Italian Gelateria!
Gelato Gusto is at 2 Gardner Street and is open seven days a week.
---
Vegetarian Shoes
Brighton is notoriously kind to the environment, so much so that Brighton Pavilion is the only constituency to date in which the Green Party has won a parliamentary seat. So its no surprise that this fondness for the planet extends to our animal friends and as such, Brighton has it's own vegetarian shoe shop. It opened in 1990 and ever since has been selling a wide range of fabulous footwear - now extending to satchels and belts too - without using a single piece of leather and therefore making it totally vegan and veggie friendly.
Vegetarian Shoes is at 12 Gardner Street and open until 6pm Mon - Sat and 5pm on most Sundays.
---
The Brighton Bead Shop
The Brighton Bead Shop is a staple on the North Laine, having been around since 1986. They supply everything you need to get crafty - stocking a whole assortment of beads, charms, strings and tools. The beads are made from wood, bone, metal, plastic, clay and they source the beads from all over the world. If you're interested but have no experience making your own jewellery, they offer taster sessions in store - check their website for more details.
The Brighton Bead Shop is at Stockwell Lodge Studios, 121-131 Conway Street and open Mon - Fri.
---
To Be Worn Again
Brighton is famously a second hand fashion treasure trove and thrifty locals and students flock to its vast selection of vintage clothes and furniture stores. There are not one but two To Be Worn Again stores in the North Laine and they have an impressively large selection of retro clothes on offer. They stock everything from Hawaiian shirts and old sportswear to vintage denim jeans and not forgetting a beautifully colourful shoe section. If you can't make it to Brighton, fear not, they also have an online store and regularly hold kilo sales at their warehouse in Worthing and London.
To Be Worn Again is at 12 Kensington Gardens and 24 Sydney Street and sells more than just clothes!