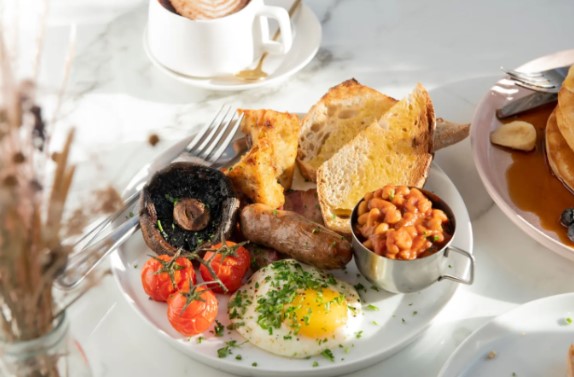 Where Avocado Toast Meets Seaside Toast! Discover the sunniest spots and most scrumptious bites that'll have you brunching your way through Brighton...
Moksha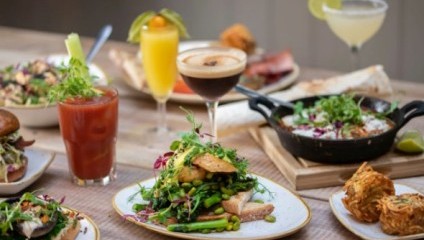 4-5 York Place, Brighton BN1 4GU
Moksha an award winning, independent cafe, nestled in the quirky North Laines, serves one of the best, family friendly brunches in Brighton. With the focus on artisan, free range and ethically sourced ingredients, their food is both delicious and innovative with a wide menu to choose from. All the classics are available plus some refreshingly new dishes including a vegan twist on eggs Benedict. Moksha means 'release and liberation' which is exactly how you'll feel relaxing here over brunch. Their home made hash browns are to die for and come with a money back guarantee! You'll want to go back again as soon as you leave.
---
Oeuf Cafe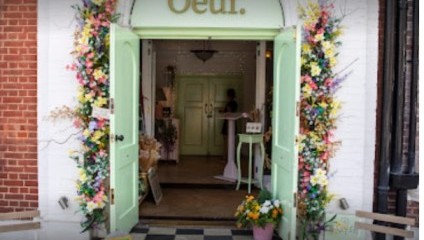 8 Third Avenue, Hoe BN3 2PX
Just a short walk along the seafront from Brighton, Oeuf is situated in the leafy, wide streets of Hove in a stunning Victorian villa with an equally stylish interior and garden terrace. As the name would suggest, brunch at Oeuf takes eggs very seriously using only rare breed eggs and the best of locally sourced and seasonal ingredients, with menus changing regularly. Tea and coffee are from local suppliers and there's a dedicated children's menu. Their signature brunch dish of Frumpets (french bread battered crumpets) is worth the walk alone. A fantastic brunch experience.
---
Trading Post Coffee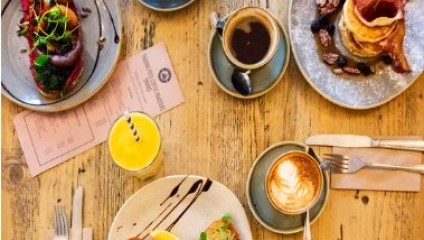 36 Ship Street, Brighton BN1 1AB`
The largest of this Brighton coffee shop is located in the heart of Brighton and opened in 2017. Combining rustic charm and contemporary chic, Trading Post Coffee's signature, hand roasted coffee pairs perfectly with some great brunch dishes. Produce is local and predominantly organic with some hearty brunch favourites and delicious vegetarian or vegan options. A wide selection of food and a fantastic brunch spot.
---
Cafe Coho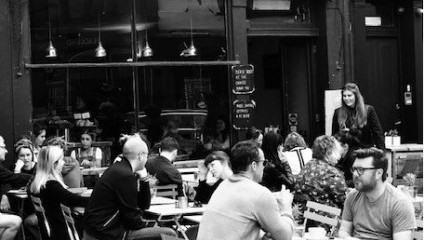 53 Ship Street, Brighton BN1 1AF
Another Brighton success story, Cafe Coho has a handful of locations in the town with this centrally located one remaining a firm favourite for a great brunch. Serving quality coffee alongside exceptional food, brunch seekers can choose from their mouth watering Sussex Breakfast with Doreen's black pudding or maybe their signature French toast with some classic brunch sides. Or, why not try their delicious Vegan Stack. Brunch here is served all day so relax into the day with one of the best brunches in Brighton.
---
Starfish and Coffee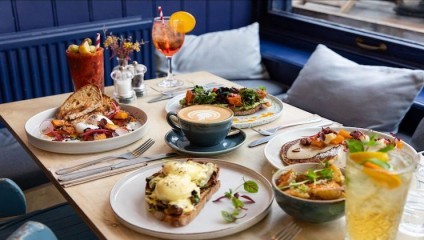 32 Egremont Pl, Brighton and Hove, Brighton BN2 0GA
Situated by the picturesque Queens Park, just a short stroll from the Royal Pavilion, Starfish & Coffee is committed to showcasing local treasures. From free-range eggs hailing from Holmansbridge Farm near Lewes to milk sourced from Sussex & Surrey Dairies, this place oozes community spirit. Even the coffee beans are roasted in Brighton by Coffee At 33, and their daily delivery of bread, pastries, and cakes from The Flour Pot Bakery and Fika Bakery guarantees freshness and flavor. With its unique location, this cafe adds a touch of adventure to your Brighton brunch experience, offering classics like pancakes and eggs, as well as tantalizing options such as hash and sweetcorn fritters. Plus, keep an eye out for their super-cool supper club events.
---
Cafe Rust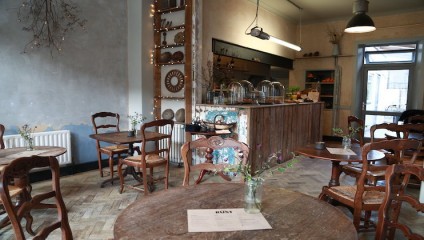 50 Preston Rd, Brighton and Hove, Brighton BN1 4QF
Cafe Rust offers a brunch experience that's as quirky as it is delicious. With locations in Brighton, Hove, Kemptown, and the pastry paradise, Rust Oven, these cafés are a culinary family you won't want to miss. If you're recovering from a night out or just in the mood for some brunch magic, their breakfasts, eggs, sandwiches, and pastries have got you covered. Delight your taste buds with dishes like eggs Benedict and Welsh rarebit, complemented by a rotating selection of daily specials. This is where fresh produce meets a stylish rustic interior, allowing you to while away your afternoons in a beautiful and relaxed setting.
---
The Breakfast Club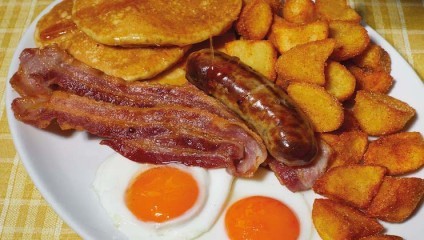 16-17 Market St, Brighton and Hove, Brighton BN1 1HH
Brunch with The Breakfast Club means no more pesky time constraints; they're the pros at dishing out fluffy pancakes and thick milkshakes around the clock. Need a Saturday afternoon pick-me-up? Swing by from 3 to 5 pm for their Toasted bottomless brunch, offering two hours of unlimited prosecco, bucks fizz, and lager for just £30 per person. This retro-style diner is your ticket to a quirky twist on classic brunch options. From towering stacks of pancakes to eggs Benedict and indulgent breakfast burritos, The Breakfast Club brings together comfort food and a lively atmosphere. So, if you're hankering for a satisfying and whimsical brunch experience in Brighton, don't forget to hit up The Breakfast Club, where it feels like the place 'where everybody knows your name'—minus the mullets and perms.
---
Mange Tout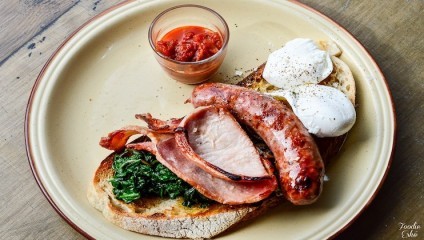 81 Trafalgar St, Brighton and Hove, Brighton BN1 4EB
Undoubtedly one of Brighton's cutest independent brunch spots, Mange Tout is where you can indulge in popular brunch classics like eggs Florentine and salmon omelettes, accompanied by homemade juices and locally-sourced coffee. Their commitment to sustainability and product quality, combined with attentive service, has catapulted Mange Tout into the echelons of Brighton's prime breakfast spots. Whether you're in for brunch, lunch, or dinner (available on Thursday, Friday, and Saturday nights), Mange Tout promises a fresh and authentic dining experience, accompanied by natural wines that embody the true essence of their source, fruit, and terroir.
---
Lucky Beach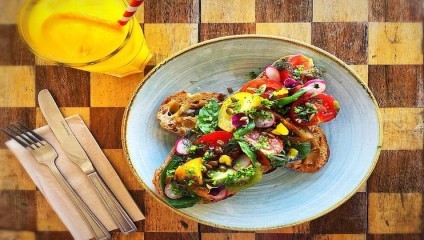 Kings Road Arches, 183 Kings Rd, Brighton BN1 1NB
Situated right on Brighton's stunning seafront, Lucky Beach is a winner not just for its sun-drenched outdoor tables but also for its commitment to sustainable produce. Their brunch menu is a treat for all your senses, featuring mouthwatering options like pulled pork eggs Benedict, sausage and egg Royale, and maple and bacon pancakes for those with a sweet tooth. Just make sure you bring something warm if you're brunching in the winter!
---
The New Club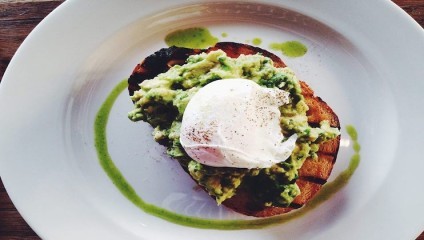 133-134 Kings Rd, Brighton and Hove, Brighton BN1 2HH
With beachfront views, The New Club is the ideal place to savor morning delights, offering a scrumptious array of options, from caramelized banana and hazelnut crumb pancakes to black pudding, chorizo, and Monterey Jack breakfast rolls. Inspired by the coffee houses of New York and LA, The New Club is where you'll find crowd-pleasing brunch classics like hefty breakfast burgers and stacks of American-style pancakes. And to top it off, they serve a fantastic selection of brunch cocktails that are sure to leave you with a big smile on your face.