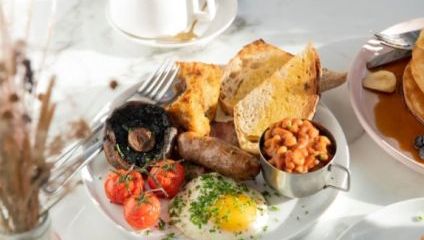 This seaside town likes to party and the morning after the night before demands a good brunch. Luckily, the best brunch restaurants are also in Brighton. Here is our roundup of some of the best.
Moksha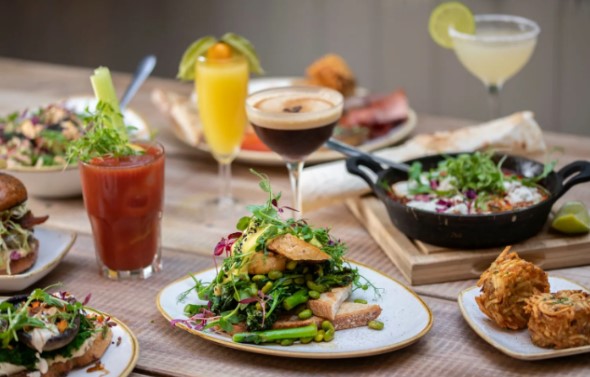 4-5 York Place, Brighton BN1 4GU
Moksha an award winning, independent cafe, nestled in the quirky North Laines, serves one of the best, family friendly brunches in Brighton. With the focus on artisan, free range and ethically sourced ingredients, their food is both delicious and innovative with a wide menu to choose from. All the classics are available plus some refreshingly new dishes including a vegan twist on eggs Benedict. Moksha means 'release and liberation' which is exactly how you'll feel relaxing here over brunch. Their home made hash browns are to die for and come with a money back guarantee! You'll want to go back again as soon as you leave.
---
Oeuf Cafe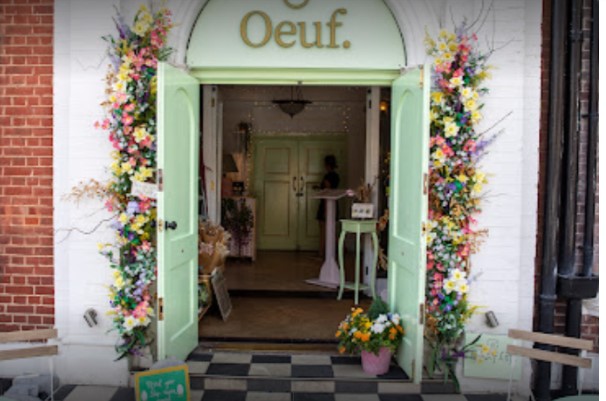 8 Third Avenue, Hoe BN3 2PX
Just a short walk along the seafront from Brighton, Oeuf is situated in the leafy, wide streets of Hove in a stunning Victorian villa with an equally stylish interior and garden terrace. As the name would suggest, brunch at Oeuf takes eggs very seriously using only rare breed eggs and the best of locally sourced and seasonal ingredients, with menus changing regularly. Tea and coffee are from local suppliers and there's a dedicated children's menu. Their signature brunch dish of Frumpets (french bread battered crumpets) is worth the walk alone. A fantastic brunch experience.
---
Trading Post Coffee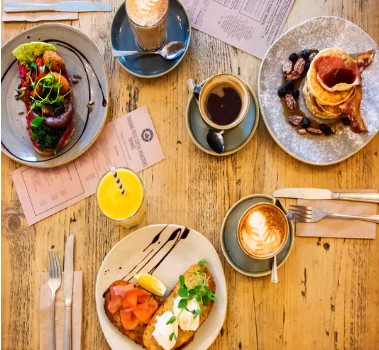 36 Ship Street, Brighton BN1 1AB`
The largest of this Brighton coffee shop is located in the heart of Brighton and opened in 2017. Combining rustic charm and contemporary chic, Trading Post Coffee's signature, hand roasted coffee pairs perfectly with some great brunch dishes. Produce is local and predominantly organic with some hearty brunch favourites and delicious vegetarian or vegan options. A wide selection of food and a fantastic brunch spot.
---
Cafe Coho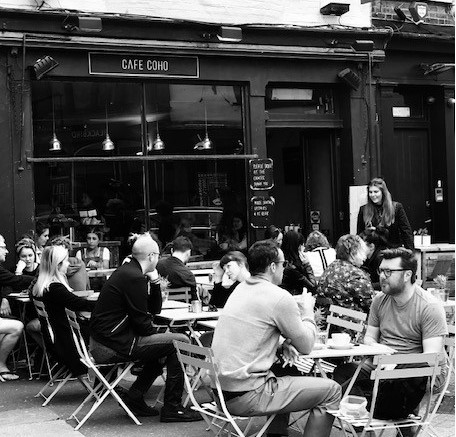 53 Ship Street, Brighton BN1 1AF
Another Brighton success story, Cafe Coho has a handful of locations in the town with this centrally located one remaining a firm favourite for a great brunch. Serving quality coffee alongside exceptional food, brunch seekers can choose from their mouth watering Sussex Breakfast with Doreen's black pudding or maybe their signature French toast with some classic brunch sides. Or, why not try their delicious Vegan Stack. Brunch here is served all day so relax into the day with one of the best brunches in Brighton.
---