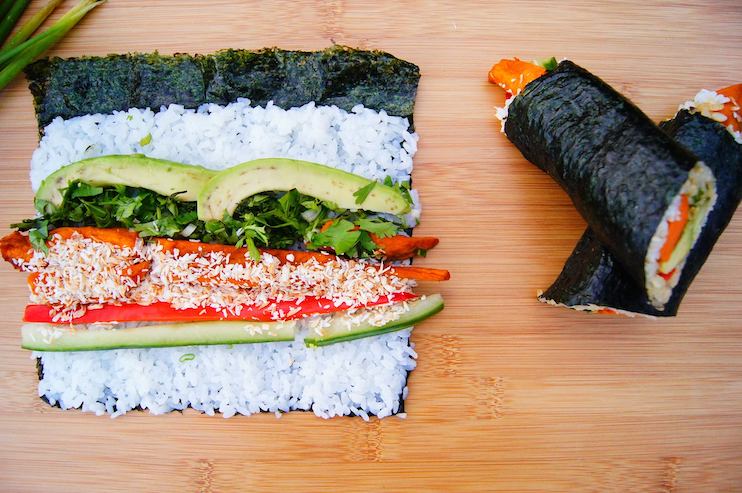 Our top foodie picks for the discerning vegan Brightonian
---
Neighbourhood Café
This cosy café is a must-visit for any local or visiting vegan at just minutes from the train station and steps from the Laines. All the food is plant-based, with a small menu of well-selected dishes, ranging from avocado toast with a delicious homemade beetroot hummus to a veggie bowl which gives you a big head start on your five-a-day. Non-vegan friends can also add halloumi or eggs to their order should they so desire. Sit out on their comfortable and colourful terrace and enjoy the breeze coming in from the sea.
---
La Choza
Just opposite Neighbourhood sits La Choza, competing with Neighbourhood's colourful terrace with its bright pink front and outside seating area with pink and blue chairs. Though their menu caters for meat eaters as well, vegans will be well happy with the range of options available to them. Stuff your taco, burrito or tostada with one of three vegan fillings: sweet potato, squash and guac, black beans and roasted veg or plant-based chorizo. Then, just add salsa - how spicy you go will depend how brave you're feeling!
---
Happy Maki
Head down towards the seafront for a truly modern experience: a one-stop shop for vegan sushi burritos. Happy Maki is based on the principles of uplifting both public health and marine conservation, keeping both you and the oceans smiling. After choosing from one of the pre-made options or concocting your own plant-based roll from the ingredients in front of you, you'll see your sushi burrito made in front of your eyes. Options include crispy "cod" tartare, beet and basil satay, and the avocado kiss - with triple avocado.
---
Smorl's Houmous and Falafel Bar
Smorl's have been making their famous humous for years, and you can pick up a pot all over the city, and their totally vegan café wins five-stars with the Brighton community time and time again. Located inside the open market, the café is cosy and casual with small tables and bench seating. Of course, you can pick up the classics: a falafel pitta pocket or a falafel and humous salad box, but vegans will appreciate the more creative choices like the humousy pie, a vegan pastry with chickpeas, leek, lemon, spices and of course, lashings of garlic humous.
---
Wild Cherry
Take a detour to the east and head to Wild Cherry, where you'll not only be able to grab a delicious lunch but also groceries to meet all your plant-based needs. Known for its friendly staff, this café/organic food shop does it all, from serving up delicious hot drinks as well as vegan lasagnes and cheesecakes. Our top tip: take your coffee outside and drink it on the sunny outdoor seating.
Bonus: Barney's Delicatessen has recently started stocking vegan cheese - don't walk, run!