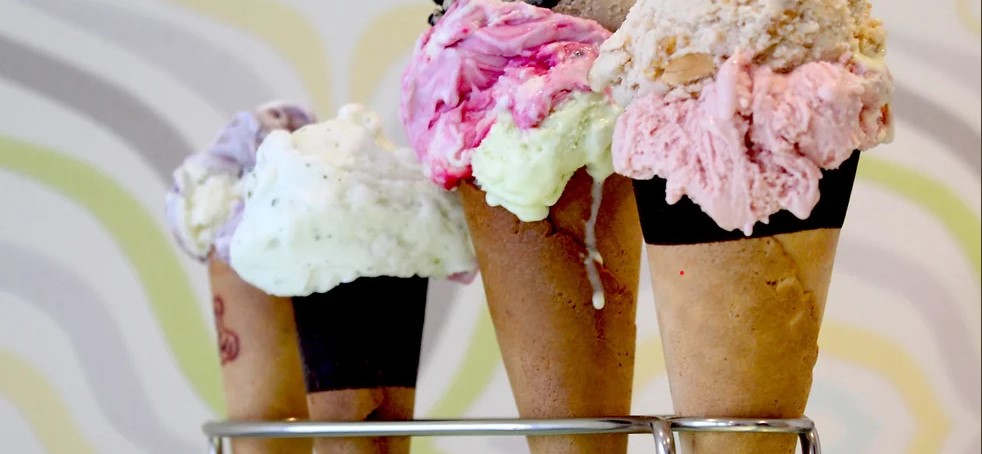 Desserts come in all shapes and sizes but we've all got a favourite sweet spot (or sweet tooth) for a pudding, ice creams or just an indulgent cake. Why not cut out the menu middleman and go straight to the best part of any meal: the dessert. Brighton has the best dessert shops to tantalise every taste bud. We know there's always room for something sweet to round off any meal.
Boho Gelato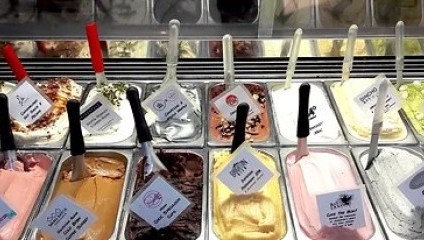 31 Ship Street and 6 Pool Valley, Brighton
This independent, award winning ice cream queen has been resident in Brighton since gelatiere, Seb Cole, set up shop in 2010. It is now named in the top 10 gelato shops in the UK. By its very nature, Boho Gelato defines ice cream making an artform, producing gelato to the traditional southern Italian method whipping less air into the product which makes it low fat, low sugar but full of deliciousness!
Boho's eminently Instagram worthy, huge range of ice creams and desserts includes vegan and dairy free varieties using only the best quality ingredients. Milk and cream are sourced locally and delivered daily, while their pistachios hail from Sicily and the alphonso mango from India.
There are over 500 ever changing flavours of ice cream on offer, ranging from irresistible treacle tart to on trend avocado, chocolate and cinnamon. There's even a Guinness flavoured option! To keep the flavours fresh, twice a year, the business collaborates with other local food and drink companies to create 24 exciting and unique, signature ice cream flavours.
Desserts also include take home ice cream tubs and bespoke ice cream cakes using three flavours of gelato, sandwiched with layers of sponge or biscuit - 48 hours advance notice is required for the bespoke cakes.
So grab a cone, a tub and a cake fork (and loosen those waistbands) - dessert is the main event at Boho.
---
Cloud 9 Bakery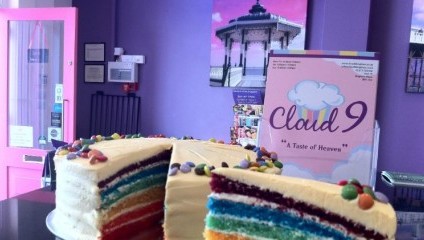 Cloud 9 Bakery, 11 York Place Brighton BN1 1HJ
Cloud 9 is legendary in Brighton for its mouth watering dessert and cake creations. The dream of two Londoners, Hannah and Paul, who left their lives in the big smoke to move to the seaside and open up a bakery in 2010, their moreish cupcakes, doughnuts and cake slabs have been packing a satisfying but natural sugar hit ever since.
These indulgent and incredibly creative desserts which include vegan friendly biscoff and exotic gluten free Bounty cupcakes, nestled alongside Malteser slabs, are all made from fresh, simple ingredients freshly on the premises. What more of a reason is needed to enjoy a decadent dessert with zero guilt?!
Prices are competitive and there is a huge choice of cupcakes. The bakery even offers a local delivery service if you fancy gifting that special someone a sweet treat.
---
Delightful Desserts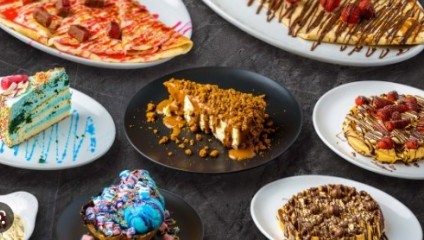 32 London Road, Brighton BN1 4JB
Delightful Desserts is, by its own admission, 'where dessert dreams are made'. The Brighton venue opened in 2015 with the mission to be a family friendly, fun but relaxing destination location for lovers of all things sweet. This dessert parlour has a varied, eclectic menu with constantly evolving concepts and creations catering to all dessert tastes and dietary requirements.
Sweet tooth offerings include a variety of crumbles and sponge puddings for the traditional dessert lover through to incredible, loaded doughnuts and chocolate domes filled with three dessert flavours of your choice and covered with a melting, warm chocolate sauce.
Bookings are taken for every occasion from birthday parties to hen weekends, family gatherings and dates. There are even seasonal dessert events and limited-edition sweets. The enticingly mouthwatering aroma of this dessert shop won't fail to draw you into dessert paradise and tickle those taste buds.
---