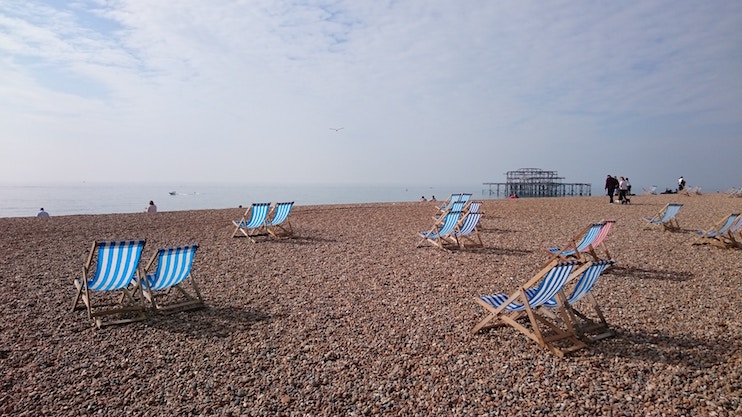 Prepare for a washed-out October half term with the family
Brighton excels in sunny weather; you can relax on the beach, browse shops on The Laines or head into the South Downs for a countryside walk. However, this is England, so chances are it's going to rain the minute the schools let out for October half term. Get ready with our round-up of family friendly rainy-day activities here in East Sussex.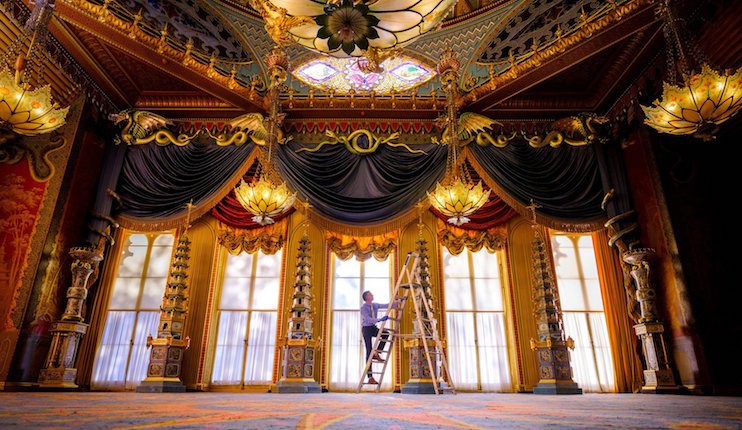 Image credit: Brighton Museums via Facebook
---
Visit the Royal Pavilion
4-5 Pavilion Buildings, Brighton, East Sussex, BN1 1EE
Make use of a rainy day and explore one of Brighton's main tourist attractions, the grand Royal Pavilion. Residents or regular visitors of the city will no doubt recognise the iconic exterior of this exotic palace, but the opulence of the interior is well worth an afternoon's tour. Built as a humble seaside getaway spot for King George IV in the late 1700s, the house developed into a frivolous pleasure palace that put Brighton on the map. Inside you'll find rooms decorated fit for royalty and displays of imported beauties from far-away countries, such as hand painted Chinese wallpapers and beautiful Asian furniture imported in the 1800s. Explore the vast banqueting room, the great kitchen that was built to host huge feasts and the many royal bedrooms. Kids will love learning about Brighton's royal connections and the history of the palace's involvement in World War I.
Tickets are cheaper when bought in advance online here, and ticket price is reduced for Brighton & Hove residents.
---
Head to Brighton's Toy and Model Museum
52-55 Trafalgar Street, Brighton, Sussex, BN1 4EB
If the wet weather has left your kids sick to the back teeth of their toys at home, then check out the 10,000+ collection of vintage toys at the Toy and Model Museum. Featuring toy collections from years gone by, retro 'end-of-the-pier' slot machines and some huge radio-controlled spitfire models, you'll easily while away a soggy afternoon in this toy bunker. The pies de resistance of this superb collection is the owner's 1930s-gauge 0 model railway that's been there since 1991, the year the museum opened. The museum is hidden in the arches beneath Brighton train station, so if you're heading to the town by train (hopefully a larger train than the ones displayed at the museum) then you'll only have a 90 second walk to take you to the exhibition!
Tickets are available on the door, and please note that the museum is closed for maintenance every Monday.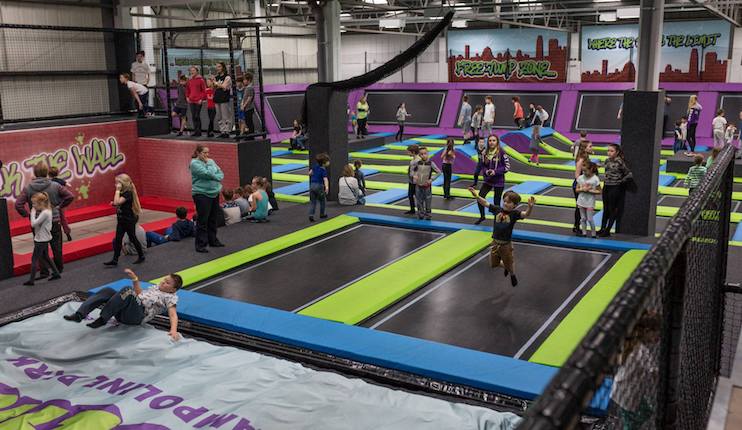 Image credit: Sky High Trampoline Park Ltd via Facebook ​​​​​​​
---
Soar at Sky High Trampoline Park
Meridian Estate, Peacehaven, East Sussex, BN10 8JQ
Ensure a good night's sleep and an undisturbed household by giving your kids an hour's playtime at the Sky High Trampoline Park - we've no doubt they'll come home absolutely exhausted. With 11,000sqft of interconnected trampolines to play on, your kids can fling themselves about to their heart's content, trying out mid-air twists and flips before collapsing onto a bouncy surface. They may want to try out the slam dunk basketball court or even try climbing up the towering wall. This attraction is open to guests aged 5 and above (although some toddler sessions are available), and mum and dad are welcome to bounce along with the kids or take solace in the Above the Clouds cafe/viewing platform.
Tickets can be booked online here or on the day.
---
Have an out of this world experience at LaserZone
76 West Street, Brighton, East Sussex, BN1 2RA
Let the kids run off some steam with a trip to LaserZone, ideal for kids that feel a bit cooped up indoors. Enter the derelict space craft that's crash landed into West Street - a 3000sqft galactic labyrinth that you must navigate with only your phaser to protect you! This LaserZone boasts high tech laser packs and phasers, so there'll be no cheating here on Brighton's forbidden planet. Laser tag is a fun game for both kids and adults alike. Anyone older than 6 can grab a phaser and start zapping here at LaserZone, and as adults can play as well, we think it's a great family day out for all.
Tickets can be booked in advance, and you can check availability through an online form here.
​​​​​​​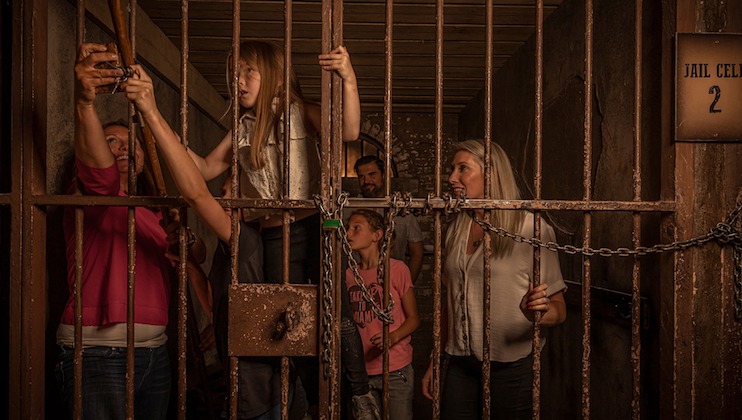 Image credit: Phileas Foggs World Of Adventures via Facebook ​​​​​​​
---
Phileas Fogg's World of Adventures
Sussex House, Crowhurst Road, Brighton, East Sussex, BN1 8AF
Roll up, roll up, for Brighton and Hove's Tourist Attraction of the Year! This immersive adventure experience is the perfect family day out, testing your wits, knowledge and logic skills in a host of mini challenges. Follow Phileas Fogg on his famous trip around the world, dropping into early 20thcentury Paris, into exotic India and even up via the Northern Lights on your route back to England. The sets of this stunning attraction were created by set designers behind Harry Potter and James Bond, which truly adds to the immersive nature of the experience! The minimum age for this attraction is 7 (for the family experience) and both kids and adults alike will be majorly entertained by the 1-hour long performance.
Tickets can be bought online here!