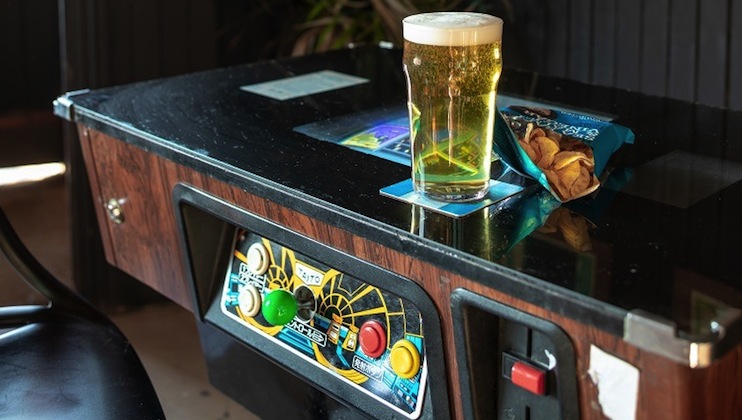 Players gonna play! Head to one of these ludic locations in Brighton
Brighton is well known for being a city of fun - the beach, the bars and even the fairground at the end of the pier. Take refuge in wet and windy weather and stop off in one of these exciting board game pubs and cafes!
Unit 6, Longley Industrial Estate, New England Street, Brighton, BN1 4GY
Brighton's top spot for serious gamers - Dice Saloon offers 4,000 square feet of gaming paradise. Shelves are piled high with board games big and small, ranging from hilarious novelty games and more serious strategy games. You'll want to stick around for a long time here at Dice Saloon, with visitors often staying for a solid 2-3 hours. And, if you want to carry on with the game, most of their games are available to buy! Get together with friends and grab a tea or a coffee from their on-site café. You might also want to check out their many events, perfect for finding the next Family Day or Pokémon League!
---
Loading Bar
Unit 11, Lower Promenade, Madiera Drive, Brighton BN2 1ET
Board games aren't the only thing on offer here at Loading Bar: video game fans are catered for too. The bar offers an XBOX One, PS4, Nintendo Switch and an SNES Mini, all equipped with both new and retro games to play. If you prefer to keep it old-school then don't worry, you'll find around 60 board games dotted around the bar that you're welcome to play. You can even bring your own games along! What sets this bar apart from others is that all of their games are free to play, and as long as you're buying drinks you can stay as long as you want. Their boozy game themed drinks include cocktails like Skyrum and Assassin's Mead, whilst they also serve their own Loading Pale Ale and vegan food!
---
The Islingword
175 Queens Park Road, Brighton, BN2 9ZA
This cosy pub is one of Brighton's true hidden gems, perched high above the city centre and boasting a truly welcoming atmosphere. Wet and windy days are the perfect opportunity to take a trip to The Islingword, finding a roaring open fire ready to warm you up. Dive into the overflowing cupboard of board games after you've bought yourself a drink or enjoy a game of pool instead. This pub is a popular spot for students, with student discount (and free pool games) on offer through the week. They also have a Happy Hour on six days a week!
---
The Prince of Wales
47 Clarence Square, Brighton, BN1 2ED
Offering a village pub in the centre of Brighton, The Prince of Wales is a family run establishment with cask ales and homecooked food! It's the kind of place with a regular Monday night karaoke event and a dart board, straight out of an ITV soap opera. They also have plenty of board games for you to play for free making it a great spot for a relaxing evening out.
---
Shakespeare's Head
1 Chatham Place, Brighton, BN1 3TP
Wander out of town to find another hidden gem of Brighton's pubs: the Shakespeare's Head! This cosy little pub boasts three outside areas (including a spacious courtyard), as well as plenty of cosy indoor seating. By the front door you'll find a ramshackle selection of old board games to choose from - free if you're eating or drinking at the pub! They offer a huge selection of ales and are experts in sausage and mash; the perfect accompaniment to the BBC's official Bargain Hunt board game (no, we didn't know that existed either!).