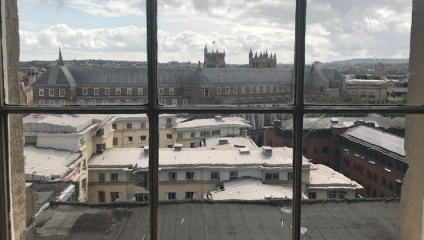 With the settlement of Bristol (or 'Brycgstow' as it was known) dating back to at least the 11th Century, the city is underpinned by centuries of change. With so much history to explore, where better to start than our pick of spectacularly maintained and restored properties…
Some of the best historical homes across the UK
---
The Georgian House Museum
We start just off Park Street with a more iniquitous property: a former sugar plantation and slave owner's home. The Georgian House Museum features eleven rooms spread over four floors, split between life for those 'above stairs' and for those 'below stairs'. Built in 1790, the house is set out as it would have been used then, with dining rooms, hidden staircases, studies, bedrooms and even a cold water plunge pool to explore. There is also a display surveying the life of the owner and Pero Jones, his enslaved valet.
The museum is completely free to visit, but is only open between 11am and 4pm from Saturday to Tuesday.
The Georgian House Museum is at 7 Great George St, BS1 5RR. For more information visit the website.
---
Tyntesfield
An old favourite, Tyntesfield lies just a twenty-minute drive out of Bristol. A striking Gothic Revival house, Tyntesfield was built in the 1830s, expanded in the 1860s and 70s, and is now operated by the National Trust. The house sits in 150-acres of gardens and grasslands, so it's the ideal spot if you fancy a refreshing walk as well as a shot of history. One of the largest on our list, there are a wide range of rooms and unique furnishings to explore, including a purpose-built chapel. During World War Two Clifton High School relocated to the house, and its grounds also temporarily hosted the largest US Army hospital in Europe.
Photo credit: Tyntesfield House via website
Tyntesfield House is in Wraxall, BS48 1NX. Entry is ticketed, and it is generally open all week. To book tickets and find out more, see here.
---
The Red Lodge
For a hit of four entire centuries of Bristolian history, head over to The Red Lodge Museum. Starting with three chambers set out as they would have been in 1580, you'll find some of the oldest rooms in Bristol, resplendent with oak panelling, a four poster bed, and historical portraiture. Next you'll find the three-storey extension added in the 1730s, complete with grand staircase and living rooms set out in the contemporary style. Finally, check out the 1854 section, when it was established as the first ever girls' reform school by the Victorians. To top it off head outside to see the Knot Garden, lovingly restored in the 1980s to reflect a typical Elizabethan style.
The museum is free to visit, and is open between 11am and 4pm from Saturday to Tuesday. The Red Lodge Museum is on Park Row, BS1 5LJ. See here for more information.
---
Blaise Castle House Museum
If you fancy a bit of a trip to the outskirts of Bristol, you'll be richly rewarded with this collection of rooms, displays and gardens. The museum contains a replica Victorian school room (much used by school groups!), as well as displays of costume from the 1730s onwards, cooking methods and toys. A particular feature is the Picture Room, added in 1832-3 and now beautifully restored in red wallpaper, with works by James Curnock, William James Müller, Charles Branwhite, and Henry Hewitt on display.
Beyond the house itself you'll find the Grade II* listed dairy building designed by John Nash and dating from 1803-5, as well as gardens, an amphitheatre, a kitchen garden and orangery. You'll also find the ruined remains of the Castle itself, which was built as a summerhouse in 1766.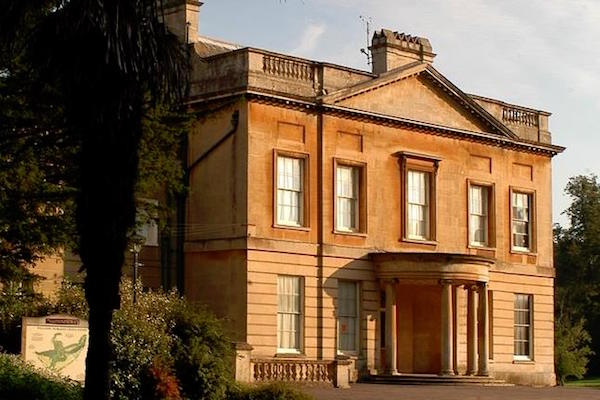 Photo credit: Blaise Castle via Facebook
Blaise Castle House Museum is on Henbury Road, BS10 7QS. It is open from 11am to 4pm, Thursday to Sunday. You can access it by car, or by several bus routes that stop nearby.
For more information, see here.