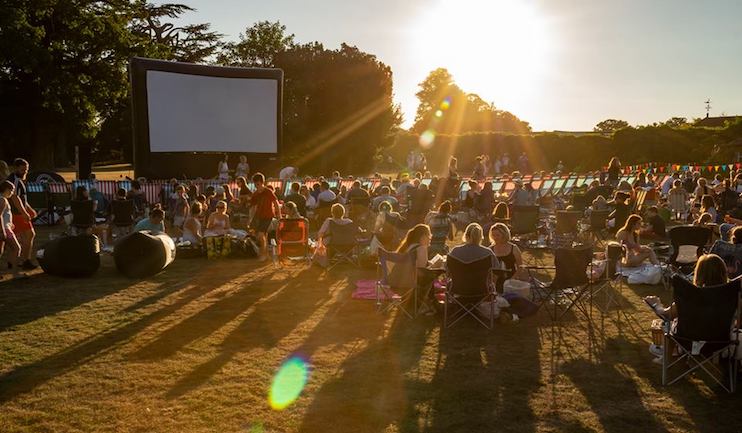 From film screenings to Shakespeare and beyond, check out our roundup of outdoor entertainment in Bristol this summer
With the summer days and nights fast approaching, and Bristol resplendent with outdoor space, it's the perfect time to get planning your cultural calendar. From film screenings to Shakespeare and beyond, check out our roundup of outdoor entertainment.
---
Movies at the Zoo
Summer Screens have been peddling outdoor cinema for the best part of a decade, and once again they'll be setting up shop at Bristol Zoo Gardens. We're talking some of the best movies of recent years: the likes of Bohemian Rhapsody, Black Panther and Green Book. Not to mention the absolute must-have in any Zoo: Jurassic Park. With a bar onsite and the sound of the lorikeets in the distance make sure you book up in advance for a special night of Hollywood magic.
Summer Screens are at Bristol Zoo Gardens from 28 August - 1 September. Tickets start at £15 for adults with deckchairs and beanbags as optional extras. Further details and tickets are available on their website.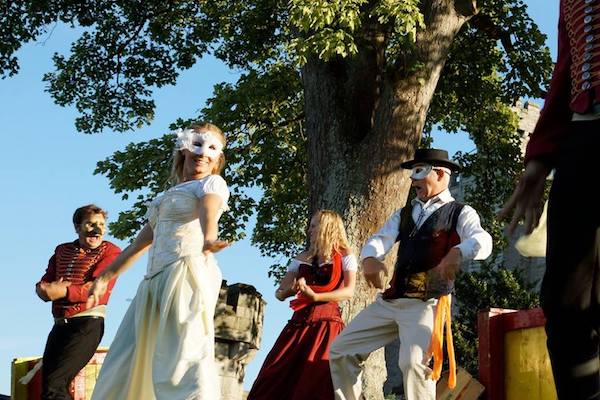 Image credit: Bristol Shakespeare Festival via Facebook
---
Bristol Shakespeare Festival
For all things Bard-related, check out this July festival featuring pop-up performances across the city. With work appearing indoors as well as out, you can be sure there's something to see whatever the weather. The shows range from traditional performances to the downright barmy, and there'll be performances at St George's Park, Ashton Court Estate, Brandon Hill Bowling Green, and even the beloved SS Great Britain. And with an eclectic array of shows for all ages and temperaments (not all Shakespeare has to involve a ruff!) this festival is rue to be a winner.
Bristol Shakespeare Festival mainly takes place throughout July, with a few shows in June as well. Full listings and details are available on their website. Many events are even free to attend!
---
Big Screen
Outside We The Curious you'll find this big screen, geared up to broadcast some of the summer's top events. If you head down on the 1 June you can catch action from the ICC Men's Cricket World Cup broadcast live from Cardiff in the morning, and Bristol's very own County Ground in the afternoon. Or why not pop back on 11 June for a free screening of Romeo & Juliet from the Royal Opera House? The performance doesn't start until 7.30pm, but get there early to nab some deckchairs (or bring your own!) to catch this sensational show from the Royal Ballet. The offer continues in July with Carmen and the Marriage of Figaro, also broadcast from London's Royal Opera House.
We The Curious Big Screen is on Millennium Square. Full listings and further details are available on their website.
Image credit: The Luna Cinema via Facebook
---
The Luna Cinema
For the first time, Ashton Court's beautiful mansion house will be playing host to an outdoor cinema experience created by the Luna Cinema team. With screenings of Pretty Woman, Mary Poppins Returns and Bohemian Rhapsody there's a difficult choice to make - and of course there'll be a bar and food vendors onsite as well. Book ahead so you don't miss out.
Luna Cinema comes to Ashton Court from 20 - 22 September. Tickets start at £15.50 plus transaction fees and extra charges to hire backrests and blankets. Details and tickets available from their website.