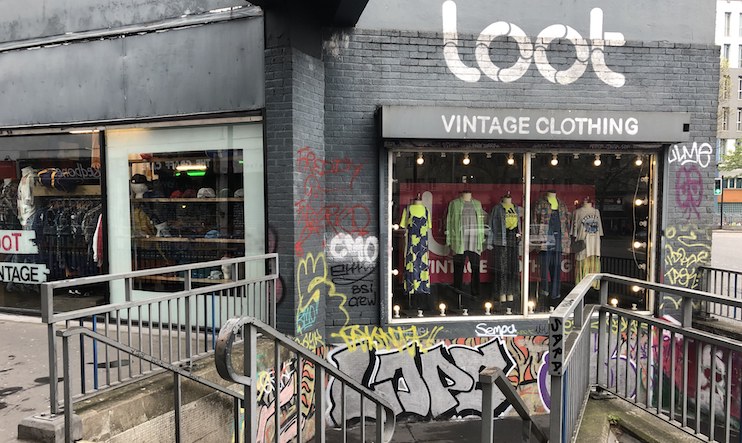 From 90s sportswear to three-piece suits, here's where to buy vintage in Bristol
The city of Bristol is an absolute one-stop shop for all your buying pleasure, and its city centre boasts a wide range of high street retailers and independent businesses. With big shiny shopping centres and historic markets and arcades, you can easily fill a day (or a weekend) splashing your cash on the latest fashions. However, as society begins to make more effort in sustainability more and more people are turning away from the fast-fashion nature of high street stores and turning to pre-loved vintage wares reworked into 2019 styles. A browse around these shops in Bristol will leave you feeling guilt free and brimming with style inspiration.
---
Loot
6-9 Haymarket Walk, Bristol, BS1 3LN
Overlooking Bristol's famous Bear Pit, Loot vintage is a staple part of Bristol's independent shopping experience. In stark contrast to the huge Primark just across the roundabout, Loot prides itself on generating ethical fashion consumption by recycling and reworking vintage clothes. Their stock ticks the style boxes of 90's grunge, retro sportswear and oversized patterned shirts, however they do offer a bit of everything. Promising to only sell 'one-offs', the team at Loot trawl through vintage stockists in Europe, America and here in the UK and re-work the pieces for sale. With a small workroom in their Bristol shop, you can rest assured you're buying a unique piece. They prioritise quality and only sell you pieces that they think have life left in them.
Price guide: Dresses: £20, Trousers/Jeans: £15, Trainers: £25.
Best find: their vintage Levi's only cost £10!
Treat yo self: a retro black leather Dickies rucksack will set you back £48, but will no doubt be of exceptional quality.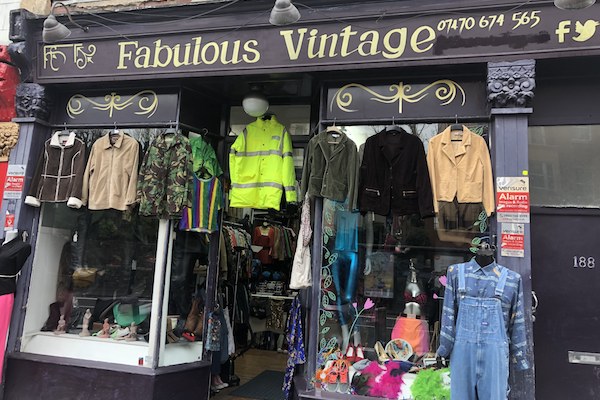 ---
Fabulous Vintage Co
188 Cheltenham Rd, Bristol BS6 5RB
Stokes Croft road is no stranger to an independent retailer, and if you follow it all the way up to Gloucester Road, you'll find Bristol's independent shopping district. Fabulous Vintage is a hidden gem of retro shopping, and the small shop is packed ceiling to floor with vintage garms. This shop offers something for everyone, however go to check out their eclectic selection of dresses in a variety of textures and fabrics. For the outlandish dresser, this shop could be easily mistake for a fancy-dress shop, and you wouldn't find it difficult to pick up both a black Lycra jumpsuit and a fur coat. Be sure to check out the basement of this shop, where you'll find more packed out rails of garments and some amazing jackets and boiler suits.
Price guide: Dresses: £18, Trousers/Jeans: £20, Shoes: £25.
Best find: a fitted lilac blazer in suede for only £15.
Treat yo self: a floor length, fitted leather coat in bright orange for £75.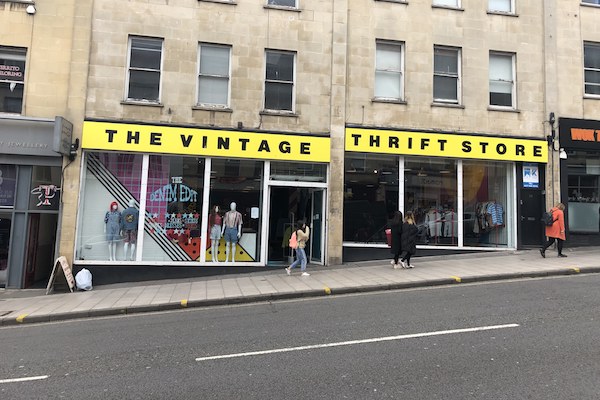 ---
The Vintage Thrift Store
35-37 Park St, Bristol BS1 5NH
The ultimate 90's throwback, The Vintage Thrift Store has a strong Fresh Prince of Bel Air aesthetic, with bright funky patterns adorning the exposed brick walls. Both rails and walls are splashed with poster paint colours, which makes the whole place an inviting and exciting addition to Park Street. The store is expertly split into premium vintage and regular stuff, with the premium selection organised into the first selection of rails on the ground floor. Don't be put off by a premium price tag however, all of their garments are really reasonably priced. Cheaper still, the regular stuff is all priced by a variety of coloured stickers, with pieces costing as little as £5. An amazing place to grab a pure bargain whilst enjoying the brilliant music and trying out a new style.
Price guide: Dresses: £20, Trousers/Jeans: £18 Trainers: £20 (all from the premium rails).
Best find: a sleeveless black jumpsuit with a strong 70s collar and flared bottoms cost only £20.
Treat yo self: a bright red leather coat for £38.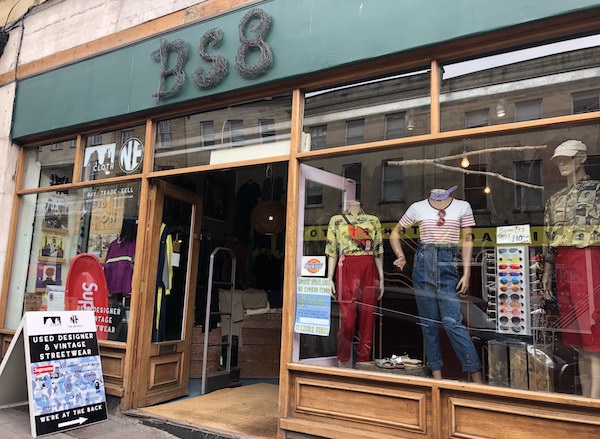 ---
BS8
34 Park Street, Bristol, United Kingdom
This huge vintage store is just over the road from The Vintage Thrift Store and keeps up the attitude of re-loved garments for a cheap price. With loads on offer, the store seems to specialise on trousers, graphic tees and a wide range of shoes and boots. Pick up a pair of unisex Dickie's work trousers and a thick knitted jumper for a fraction of the price you'd pay at an Urban Outfitters. The shop is spread across three floors, with the downstairs acting as a bargain basement and the 1stfloor an independent record shop, so it's not going to be difficult to while away an hour away looking round.
Price guide: Dresses: £20, Trousers/Jeans: £24.99, Shoes: £24.
Best find: a mini black playsuit with a floor length skirt at the back. Perfect for a goth summertime, for only £20.
Treat yo self: An amazing pair of white cowboy boots with baby pink embellishments for £39.99.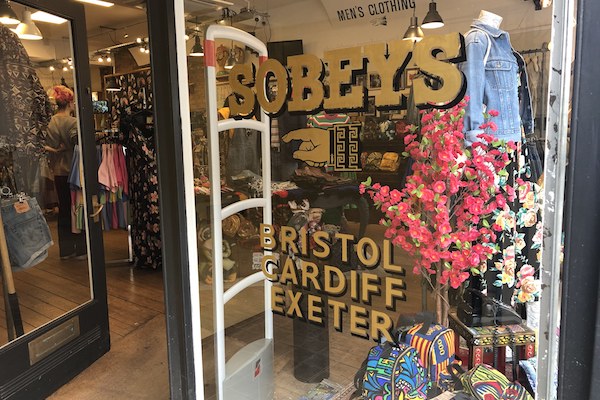 ---
Soeby's
24 Park Street, Bristol, BS15JA
Moving away from the 'rummage and find' style of other vintage stores, Sobey's could easily be mistake for an independent boutique, revitalising vintage fabrics and pieces into popular modern designs. Dresses, mini-skirts and cropped jumpers are all produced in set styles featuring bright patterns and funky colours. Due to the revamping nature of Sotheby's, you're more likely to find the clothes you want in a variety of sizes here, instead of the size/garment lottery you experience at more traditional retro stores. Amongst the recycled styles are a selection of fab true vintage pieces, including a great selection of denim jackets.
Price guide: Dresses: £24, Trousers/Jeans: £28, Shoes: £25.
Best find: a pair of knee length shorts in a grey suede for £28.
Treat yo self: a wide range of heavy denim jackets, some of which have great fleece collars and cost £45.