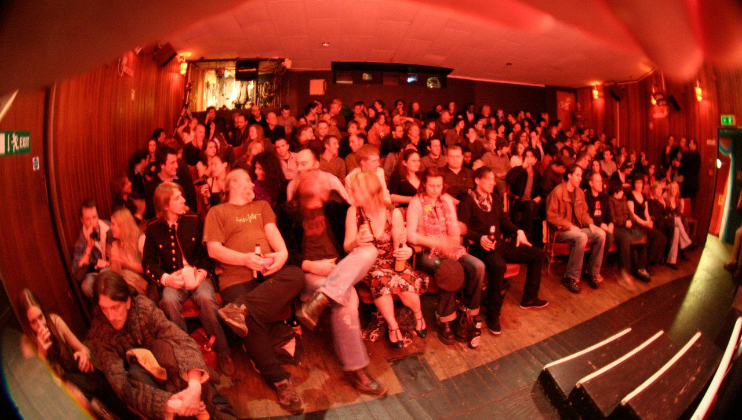 Calling all cinephiles! If a trip to the talkies is your ideal way to while away a few hours, then we're here to help. Take a browse through our alternative options when it comes to watching a film in Bristol.
As much as we salute the mighty multiplexes of the UK with their excellent variety of the bright new cinematic offerings, sometimes you want something a little bit different from a movie night. So, whether you're into big blockbusters, indie inspiration, new filmmakers, documentaries, live events or silver screen classics, these venues all offer something a little something extra than just a bag of popcorn and a slush puppy.
Watershed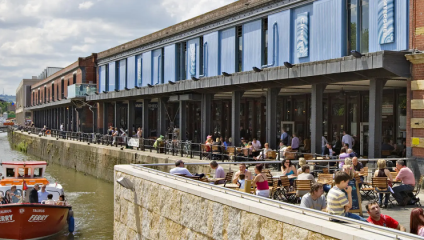 1 Canon's Rd, Bristol, BS1 5TX
Sitting smack bang in the heart of the Harbourside, Watershed has been an integral part of the cultural life of the city since its beginnings as the UK's first media centre in 1982. Now, with three cinemas, a media studio and a café and bar, it's the perfect place to soak up a diverse cinematic experience thanks to its programming offering up a range of independent film, cinema classics and documentaries to name a few, not to mention hosting a number of events and producing their own film focused podcast.
With their cinebabies screenings for new parents and excellent movie meal deals on a Tuesday, Watershed caters to everyone seeking an independent and engaging trip to the movies.
To discover more on what's on, click here.
---
The Cube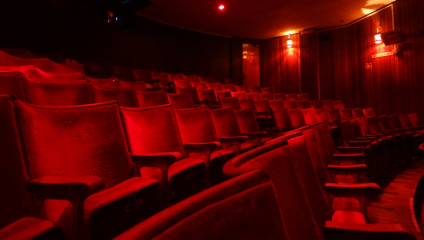 Dove Street South, Bristol, BS2 8JD
Started as a social art experiment by four artists in 1998, the volunteer-run Cube Microplex is known not only for cinema but hosts and creates art in all its forms, with everything from live music to cabaret.
The building has gone through its fair share of purpose shifts- having been a glass-recycle depot, and am-dram theatre, a gay avant grade 70's art centre, a part of the Chinese Overseas Association, a girls school, a deaf and dumb institute, a secret gig venue and an illegal gambling den. Cinema prevailed and after a vibrant array of usage The Cube has given the building further longevity.
Being independent, the team at The Cube do everything they can to both stay that way and give back to the community. From producing their own Coca Cola in house to screening films for earthquake survivors in Haiti to even providing an internet. Server for Kingsdown, they provide themselves on their philanthropy and for also being cheap to enter. If you're an asylum seeker you can watch film screenings for free.
It's a great go-to for acclaimed indies, world cinema and offbeat classics with incredibly reasonably priced tickets. They also host Bluescreen events where amateur Bristol filmmakers can turn up with their short films and they'll screen as many as they can during the evening, being both an amazing opportunity to get your work seen, or to enjoy as an audience member with a whole host of mini masterpieces.
To check out this week's programme, click here.
---
Everyman Bristol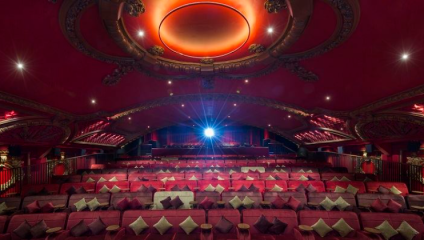 44 Whiteladies Rd, Bristol, BS8 2NH
If you're looking for the full escapist film night experience, then Everyman is the answer. This boutique chain is the ideal place for a visit to unwind with a good mix of the latest blockbusters and indie hits meaning there's something for all tastes. As well as getting lost in a good film, Everyman is known for hosting filmmaker Q&A's, documentary screenings and live event broadcasts, bringing the rest of the UK's cultural scene to Bristol's doorstep. A big bonus for us is the comfy sofa seating and the option to enjoy your chosen film with a glass of wine and, depending on your views of eating in the cinema, a selection of delicious grub served to your seat.
You can check out their upcoming screenings here.
---
Bristol Bad Film Club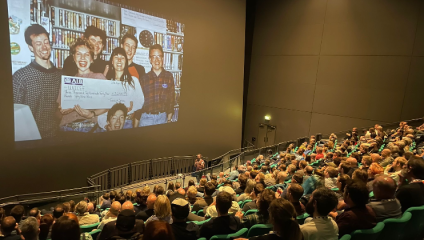 Various venues
We all have those guilty pleasure films, the ones that are so bad they're good and we secretly have a lot of love for despite their massive flaws. However, now is your time to openly proclaim your favourite film flop with a trip to the Bristol Bad Film Club. Popping up across the city since 2013, these guys celebrate the kinds of cult classics made notorious through everything from awful scripts, bad execution, cringe-inducing acting (shout out to Tommy Wiseau - if you know you know), as well as the obscure movies that time forgot. With genre-geddon movie marathons being a common theme and the option to throw your choice of movie monstrosities into the mix for future screenings, it's a fun social environment to enjoy a different kind of cinematic experience.
Check out their upcoming screenings here
---