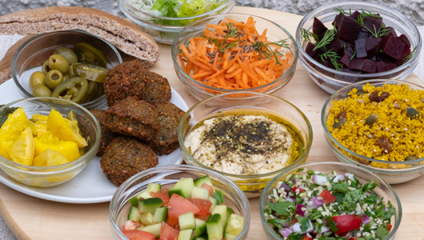 Locals love them, hungover students binge them, and vegans swear by them. Read on to discover where you can find the best falafel in Bristol….
Falafels are a staple in any Bristolian's diet, and with such an abundance of falafel eateries in the city, what better way to immerse yourself in the region's culture than to sample the local delicacy. Here at Culture Calling, we've compiled a list of the best falafel hotspots in Bristol. You're welcome.
Eat a Pitta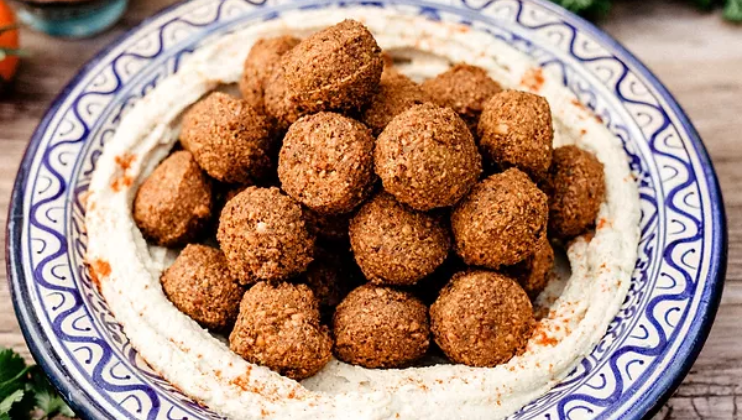 St. Nicholas Market: 1-3 Glass Arcade, St. Nicholas Market, BS1 1LJ
Broadmead: Kiosk 3B, Broadmead, BS1 3EA
Gloucester Road: 67a Gloucester Road, Bishopston, BS7 8AD
Clifton Village: 1 Princess Victoria Street, Clifton Village, BS8 4BX
Queens Road: 21a Queens Road, BS8 1QE
A favourite amongst locals, Eat a Pitta has grown tremendously since its small beginnings as a stall in St Nicolas Market's glass arcade. If you want to see what I mean, just follow the inevitable queues that appear outside its stores every mealtime. They're dotted all over Bristol so if you're craving a falafel you're not short of finding a location to tuck into a good meal at.
Their ethos of striving to be as environmentally friendly as possible is shown through 99% of their packaging being fully compostable and 100% of the energy used within the stores being from renewable sources. They are also continuously working hard with their partners to achieve a zero waste policy. So whilst you're savouring your bites, you can do so with a good conscience.
Their menu comes with a variety of toppings and options, including a salad box (all the ingredients of a falafel pitta, without the bread) and simple falafel and hummus. With prices starting at just £4.50, why not give it a try?
---
Falafel King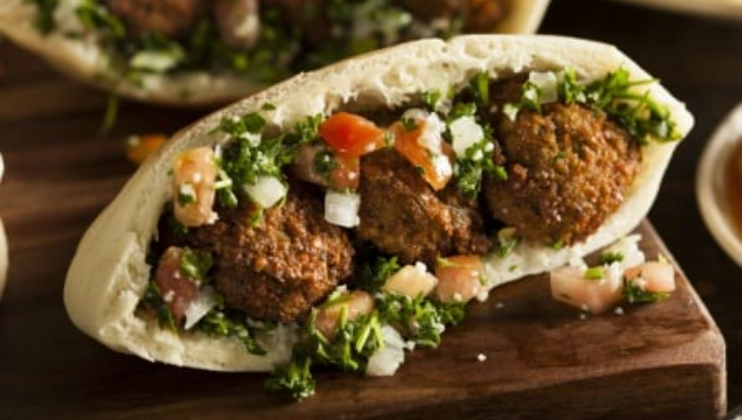 6 Cotham Hill, Redland, BS6 6LF
Shisha pipes, mosaic topped tables and Morroccan lamps are all a part of the package when you dine at Falafel King. It was the first family run falafel outlet to be introduced to Bristol and since it's establishment in 2000 it's been brining it's new, Middle Eastern, vegetarian delicacies to the city with fresh, organic ingredients and warm service.
From crispy-shelled falafels to the daily soup and frittata options, Falafel King is a great place to disappear to one lunch break.
---
Biblos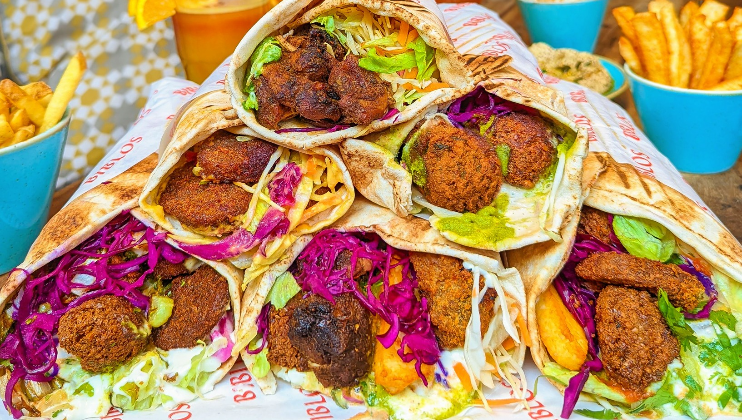 62a Stokes Croft, Bishopston, BS1 3QU
A fast-food fusion of Middle Eastern and Carribean cuisine, Biblos offers an absolutely magical falafel experience. Their location in Stokes Croft is quaint and boasts views of turbo island (a small, triangular piece of land existing due to the destruction of a building in a WWII air raid, which then became a vacant plot that was victim to advertising hoarding).
They're true to their mission of using local suppliers and providing a large range of vegan options for those that are inclined in that dietary direction. Try their famous falafel and halloumi flatbread wraps, that are packed to the brim with salads, pickles and homemade sauce. There's something for everyone on the menu, trust us on this one.
---
Edna's Kitchen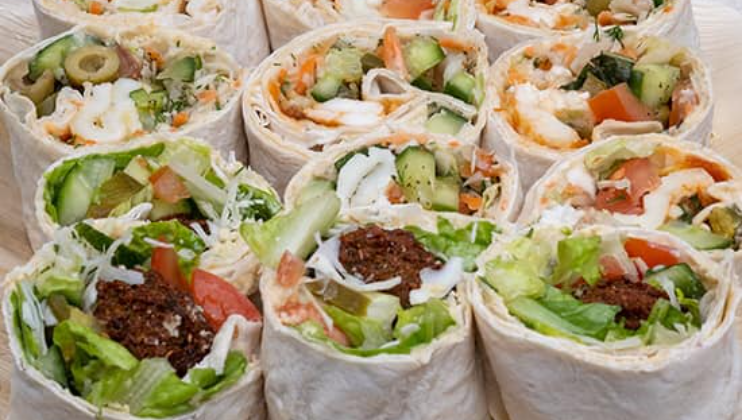 Castle Park, Castle Street, BS1 3XD
Edna's Kitchen is somewhat of a secret. Tucked away in Castle Park, Edna Yeffet's falafel comes from a fusion of Mediterranean-Pakistani-Israeli culinary culture, that has been carefully crafted for generations. It's also extremely healthy and the perfect light bite for lunch. No one likes to go back to the office on a food slump.
She's also the genius that brought the first batch of home made hummus to Bristol. Edna's caters for vegans and vegetarians too. The ingredients are fresh and spice is strong. Our only recommendation is that you try it yourself.
As well as falafel, Edna's Kitchen also serves a range of Middle Eastern salads, including sabich, hummus and matubucha.
---
Souk Kitchen
Southville: 277 North Street, Southville, Bristol, BS3 1JP
Clifton: 59 Apsley Road, Clifton, BS8 2SW
If Biblos is the know-how whippersnapper, then Souk Kitchen is its 'bougie', sophisticated older brother. With its vast array of Middle Eastern-meets-North African cuisine, Souk Kitchen brings an element of class to the simple falafel, which is served with a combination of hot and cold mezzes. Their menu is constantly changing due to the restaurant serving seasonal foods, and have an ethos of using local ingredients.
Highlights include the Turkish beans and peppers, hummus and shakshuka.
To book a table, click here.
---