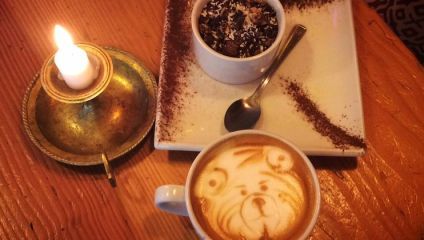 Bristol's Stokes Croft Road is known as a hippy paradise with plenty of veggie and vegan cafes and hang-outs. We've put together this little list to offer you a great range of cafes to check out when you are around the area and feeling a little peckish!
---
Café Kino
Café Kino is a well-known landmark in Stokes Croft. Offering a totally vegan menu that changes regularly, this café is a great place for a quick snack, breakfast, or one of their famous burgers. They also offer a great drink selection with tonnes of soft drinks, teas, coffees, and organic alcohols. The café also hosts a wide range of events from music to writing workshops.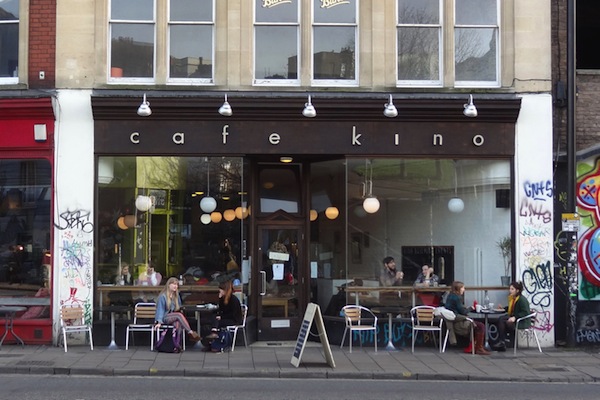 Image © Cafe Kino via cafekino.coop
Café Kino is at 108 Stokes Croft
---
The Arts House
This gorgeous café serves a range of delicious teas, coffees and pastries, as well as food for both lunch and dinner - try the smocked haddock rarebit toast. In the evenings, you can catch an open mic night or attend a film screening. The café also displays a range of artwork by local artists.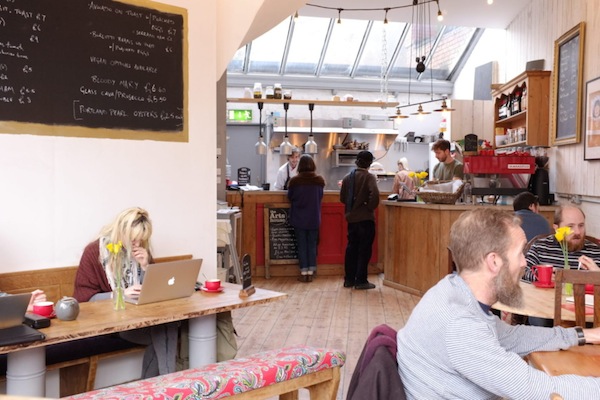 Image © The Arts House Cafe via theartshousecafe.co.uk
The Arts House is at 108A Stokes Croft
---
Take 5 Café
Take 5 Café is a Bristol classic. Run since 1996, here you can get an amazing plate of curry, such as saag paneer to tikka masala, with rice and chutney for only £5 every day. They also serve a full English on the weekend for the same price. You can also rent the café for a meeting, a party or any other social event. This place is a real gem.
Image: Take5 Cafe © Pete Bedwell Photography
Take 5 Café is at 72 Stokes Croft
---
Ceres Coffee
Any Australian you meet will boast that they serve the best coffee: at Ceres Coffee they take Melbourne inspired coffee and bring it to Stokes Croft. Serving amazing coffee - including flat whites of course - and a range of brunch staples, Ceres Coffee is a great place to meet up with friends or do a bit of work.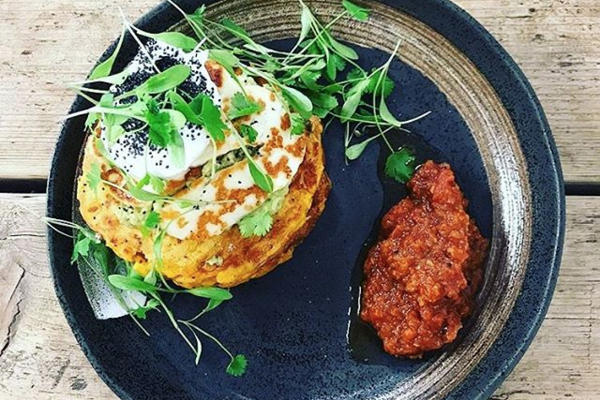 Image © Ceres Cafe via @coffeeceres on Instagram
Ceres Coffee is at 32 Stokes Croft
---
The Bristolian
Just off Stokes Croft and into the Montpelier area of Bristol you can find The Bristolian. Serving breakfast, lunch and dinner, there is so much deliciousness on offer at this light and airy café. Check out their enormous full English, their quesadillas or crispy tofu. A true must visit for anyone feeling a little greedy!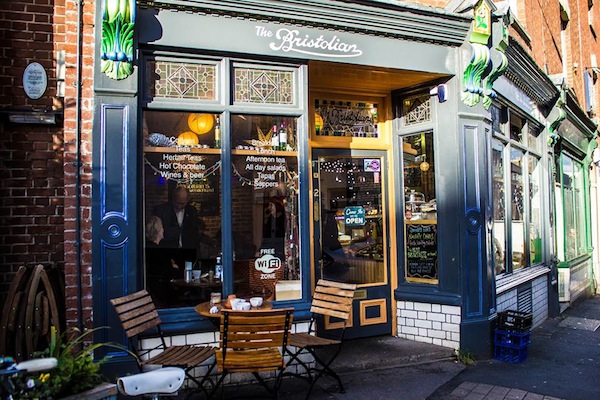 Image © The Bristolian Cafe
The Bristolian is at 2 Picton Street