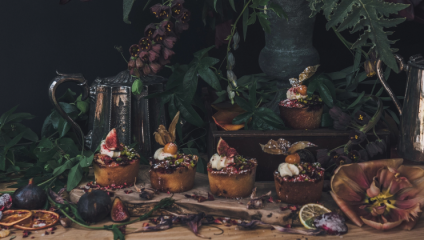 Fancy tucking into some of the greatest after-dinner treats Bristol has to offer?
The best desserts come in all shapes, sizes, textures and styles. For many, the final dish in a meal is the main event, and treating yourself to something succulent, creamy or classically chocolate-rich is the perfect way to see off a week. To that end, we've raced around Bristol sniffing out - and of course tasting - an array of puddings, desserts, cakes and treats. It's a tough job, but someone has to do it!
Spoke & Stringer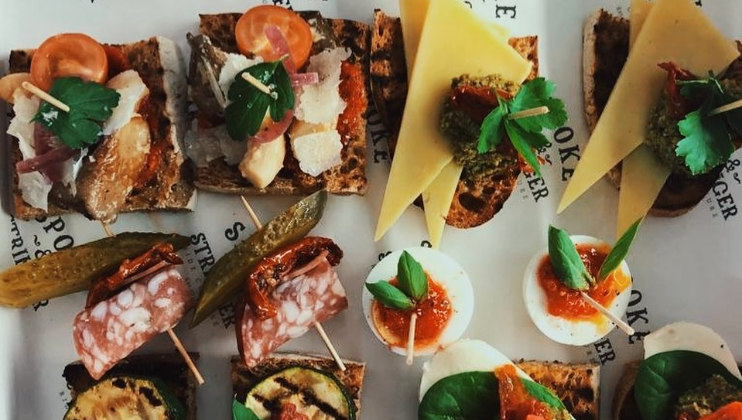 Harbourside: The Boat House Unit 1, Lime Kiln Road, BS1 5AD
Clifton Down: Unit 8C, Clifton Down. Whiteladies Road, BS8 2NN
Temple Quay: Unit 1, 2 Glass Wharf, Avon Street, BS2 0EL
With their original store situated in a restored section of the Bristol harbourside, Spoke & Stringer is a café-bar and adventure lifestyle shop with attitude. Their success has meant the birth of two new cafés over the past few years, making it easier to grab a tasty dessert from them.
With a focus on ride culture (that's cycling, surfing, skateboarding and motorcycling to you and me) their set up allows you to have a browse then nibble on some delightful treats. They do a wide-ranging menu of brunch, lunch and evening pintxos (snacks), and typically offer anything from a Créme Brûlée to a salted caramel brownie and baked frangipane and fig tarts. Delicious!
All of their ingredients are locally sourced and nutritionally rich while they also make an effort to be eco-friendly with their operations. So you can enjoy your sweet treat guilt free… almost!
---
Quick Crepes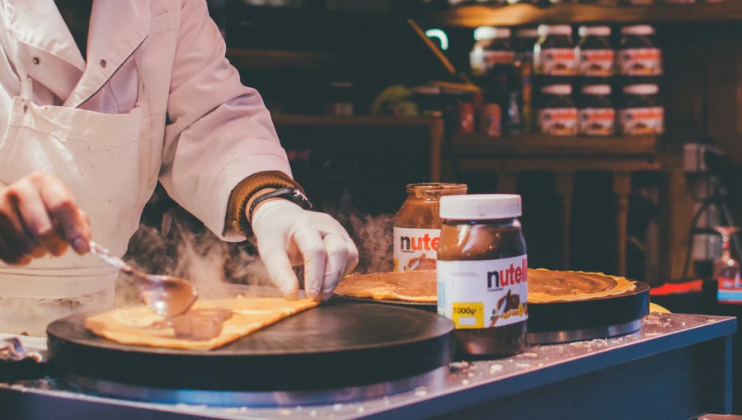 Harbourside, Bristol, BS1 5UH
If you find yourself wandering around town looking for that perfect sweet treat, look no further than Quick Crepes - an unassuming food outlet that's been parked in the harbourside for years gone by. It's the ideal speedy and cheap alternative to some of our pricier options, and with a large choice of filling it's easy to skip the main and head straight to the dessert. There isn't really any seating, so it's very much an option for a snack on the move, but if it's a sunny day there are plenty of benches to relax on near the fountains, looking over the Floating Harbour.
That's not all, due to their worldwide success, Quick Crepes now give you the option of purchasing their very special crepe mix online or in various stores.
---
Ahh Toots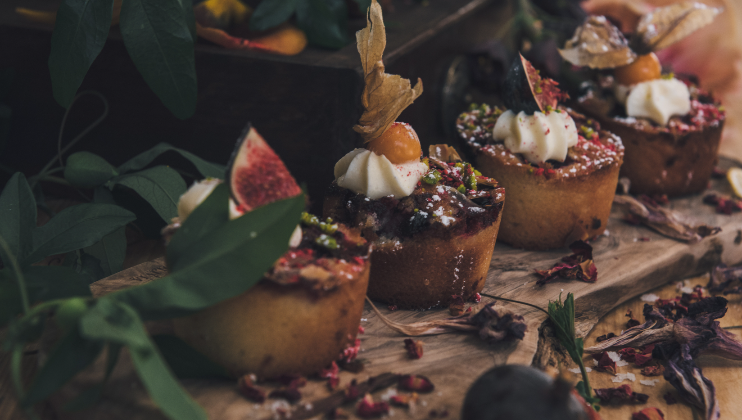 17 Christmas Street, Bristol, BS1 5BT
If you're looking for something a little more extravagant, pop over to Ahh Toots, a delightful little enterprise nestled within Christmas Steps of Bristol. Having first opened in 2014, their cakes are nothing short of fabulous and have attracted locals and tourists alike daily with their options of creamy coffees, legendary sausage rolls and cart loads of sweet treats for all tastes.
Hosting delightful lunches and decadent afternoon teas (which you can book here), Ahh Toots offers a sweet experience you won't forget.
---
Primrose Cafe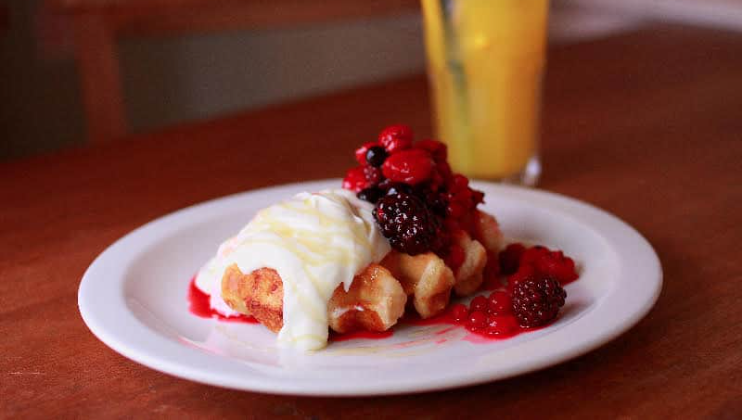 1, Clifton Arcade, Boyces Avenue, Clifton, BS8 4AA.
Up in Clifton you'll find The Primrose Café, a friendly local establishment serving salads, brunches and homemade cakes that are locally, ethically and sustainably-sourced. Run by the same owners for over 30 years, the café is always popular, partly thanks to its summery sun- trapping roof garden. Plus, you're right on hand for the many shops, restaurants and bars of Clifton Village. It's an especially good choice for those on a particular diet (or with a gluten intolerance) as the café makes the food to order, so just make sure to ask for what you need.
To dive into their menu and see what they have on offer, click here.
---
Harts Bakery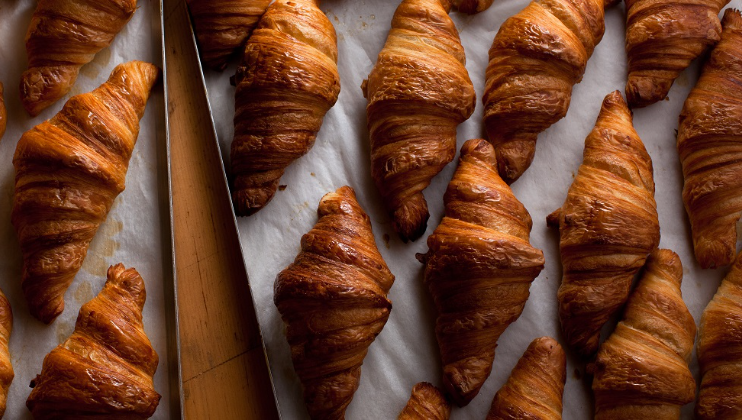 Arch 35, Lower Approach Road, Temple Meads, Bristol BS1 6QS.
An old favourite of ours. For those coming in and out of the city, pop in to Hart's Bakery, tucked away in a railway arch beneath Temple Meads station. There you'll find a smorgasbord of delights, all freshly-baked. Whether you fancy some sourdough toast, cakes or pastries, it can be the perfect treat for an upcoming train journey. Coffee fans will want to pair their purchase with a drink from Extract Coffee Roasters.
Their menu changes daily depending on the season or availability, so be sure to check out what they have on their website. Though we're pretty certain there will be something to satisfy your sweet tooth.
---