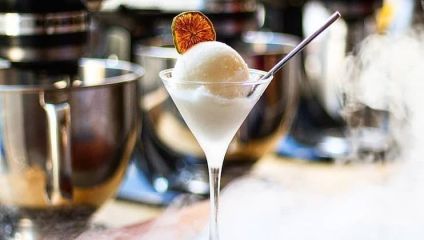 From frozen margaritas to delicate cucumber gin fizzes, here are your summer ready cocktails in Bristol
Spotlight on:
---
Brozen Bar
43 St Nicholas Street, Bristol, BS1 1LA
Your summer date night will be revitalised after your first visit to Brozen, a unique cocktail and ice cream bar with a special twist - they're frozen using liquid nitrogen. Their speciality cocktails are all individually made to order, combining traditional flavours and adding an icy twist. Served in martini glasses, these cocktails are completely frozen alcoholic drinks that you can eat with a spoon, the perfect boozy tipple for an after dinner treat mid-summer. The frozen cocktail master class is the perfect first date activity, and for £35 you get to learn how to make (and obviously drink) three of their unique cocktails, which does in fact make for a very reasonably priced date. Individually the cocktails are fairly well priced at £7.75 - £9.50, making it the perfect spot for a drink or two.
Whilst there's nowhere else in Bristol that can offer you a Passion on Ice (tequila and passionfruit blended frozen margarita), Nippy Russian (vodka and coffee liqueur ice cream) or Teqiwi (tequila and kiwi with undertones of elderflower and chocolate), Brozen also bar excels in its customer service. Run by two 'bros' with a passion for really cold bevs, the bar offers both a welcoming and informative night out. The bar staff take their time with these freshly made drinks, talking you through the process and explaining the science behind it. Whilst this might make the wait time on your drink a little bit longer than the nearby Spoons, you'll come away feeling informed, cooled down and no doubt a lil tipsy.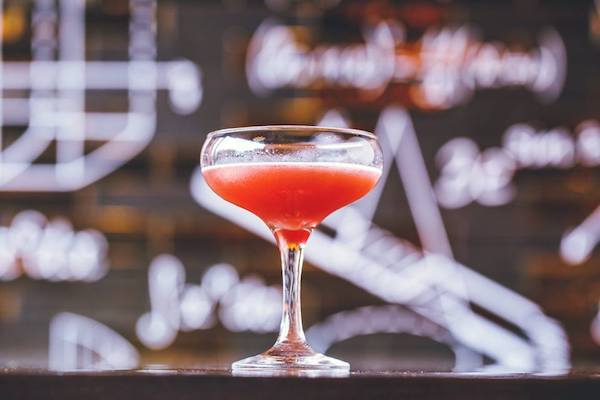 Image credit: ALUNA Bristol via Facebook
---
The best of the rest:
4 Broad Quay, Bristol, BS1 4DA
What? Elite bartenders producing extraordinary cocktails that push the boundaries of molecular mixology.
Where? By the harbour side.
Why? Amongst their regular cocktails they also have a Gels & Sorbet menu, which boats a frozen Strawberry Sorbet (a twist on the white rum daiquiri), a Watermelon Cooler (naturally filled with watermelon and vodka) and a Banana Sorbet (Brugal Blanco, Crème De Banane, fresh bananas and cream)...refreshing.
---
Her Majesty's Secret Service
Whiteladies Road, Bristol, BS8 2PH
What? Quirky British bar with beautifully presented cocktails.
Where? Opposite Clifton Down train station.
Why? Nothing says British summertime quite like a Twister (or rain forecasted), and HMS Bristol offers a Twister inspired summer cocktail. Combining Grey Goose LaPoire (in leymans terms... pear flavoured vodka) with Mozart strawberry, kiwi sherbet, an egg white and some milk, they produce a spectacular layered cocktail that'll transport you back to Blackpool beach.
10 King's Road, Bristol, BS8 4AB
What? A cocktail bar overflowing with house cocktails and unique creations.
Where? East side of the Clifton Suspension Bridge.
Why? Their effervescent cocktail selection is an absolute summer must have. Try a Chanel No.5, containing vodka, elderflower syrup, fresh raspberries and Prosecco, or a Prohibition Collins, containing gin, fresh cucumber and lemon, elderflower syrup, soda and a dash of absinth. They also have a heated outdoor terrace for when hot afternoons turn into breezy summer evenings.
---
The Basement, 2 Upper Byron Place, Bristol, MS8 1JY
What? One of Bristol's original speakeasies, and the ideal spot for a luxury cocktail.
Where? Moments from Brandon Hill.
Why? Their specialised menu contains all sorts of special flavour combinations, but summer comes in a glass in the form of the Rhubarb Tavern. Vodka, rhubarb gin, fresh rhubarb, oat and soda, mixed into a delightfully sour and strong beverage.