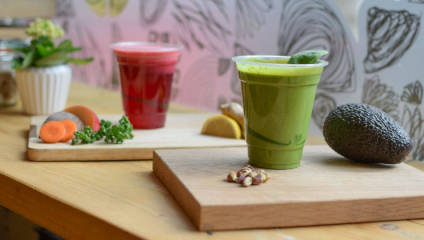 Get your five-a-day by treating yourself to a delicious smoothie or juice. Read on to discover the best Bristol has to offer…
If you're in Bristol looking to enjoy an instant health kick packed full of nutrients, there are plenty of smoothie and juice bars across Bristol. We've rounded together the best for you to enjoy. Read on to discover them…
Mr Lahey's Organic Juice Bar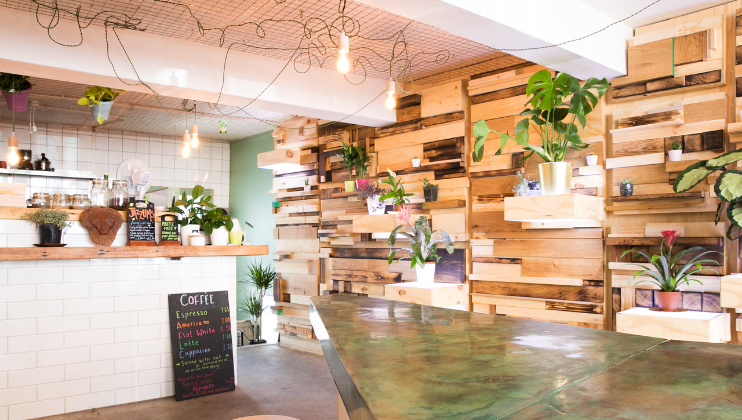 39 Picton Street, Bristol, BS8 1AR
The watermelon fronted organic juice bar on Picton Street is, without a doubt, your one-stop shop for a drinkable health kick. Their wood-panelled café is a great chill out spot for friends, and their abundance of potted plants and sunny garden make for the perfect relaxation spot. Everything at Mr Lahey's is both organic and vegan, so their menu changes seasonally depending on what's on offer. You won't find any cow's milk for your coffees either. Naturally, everything is made to order meaning you can customise your drinks as you like.
They've also gone above and beyond your bog-standard strawberry and banana smoothie. Their juice menu features a body balancing Clean Green (celery, cucumber, parsley, and mint) and an anti-inflammatory ABC (apple, beetroot, carrot, ginger and lemon) amongst many others. They also offer 100% plant-based shakes made with plenty of Oatly oat milk. There's plenty of optional extra for your beverages, including Hemp protein power, Spirulina, Chia seeds and even CBD oil!
Late night last night? Order a hangover smashing Green Giant and an Immunity Super Shot - no one will suspect a thing.
---
Five Grains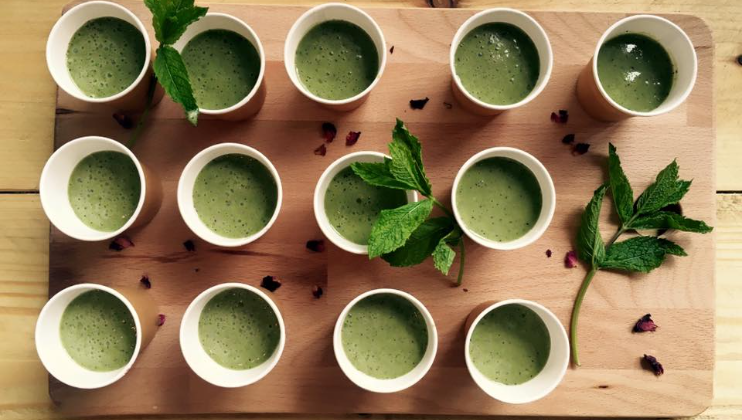 Yellan House, 39 Baldwin Street, Bristol, BS1 1RB
This Cosy Café nestled on Baldwin Street is a coffee shop and bakery that specialises in Lebanese street food and it also offers plenty of healthy smoothies to help you start your day.
It's small, simple and does what it says on the tin. Amongst many other juices and smoothies, Five Grains also offer a Breakfast Boost featuring espresso, banana, honey, oats, cinnamon, almost butter and almond milk. If you're feeling a little worse for wear, we recommend the carrot and orange kick, paired with ginger to give your immune system the support it needs; without ever changing the weather forecast.
---
Big Juice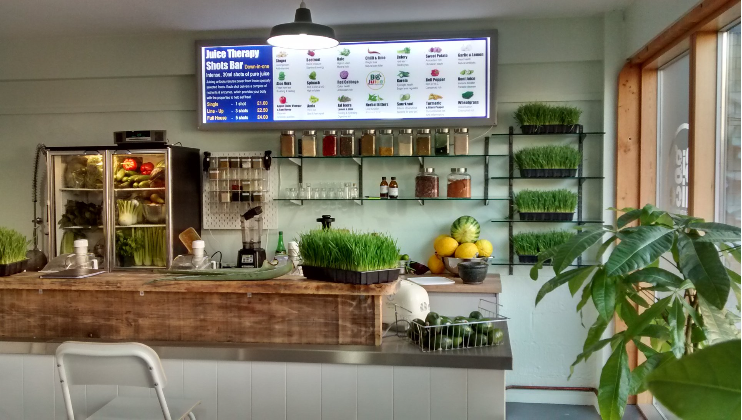 St Nicholas Markets, The Corn Exchange, Corn Street, Bristol, BS1 1JQ
Solely focused on bringing you the healthiest juices around, Big Juice has been providing vitamin kicks to Bristol since 1999 with 100% raw ingredients and extensive knowledge on the medicinal and healthy properties of what goes into every sip.
For those that would rather get it all over with, Big Juice have crafted the Juice Therapy Shots that are only 30ml, but have powerful health benefits. They even have their own online delivery service.
If you're looking to revamp your current lifestyle, Big Juice also have a section where you can purchase a juice plan. All the thinking done for you. You're only job is to stick to the cleanse!
---
Shakeaway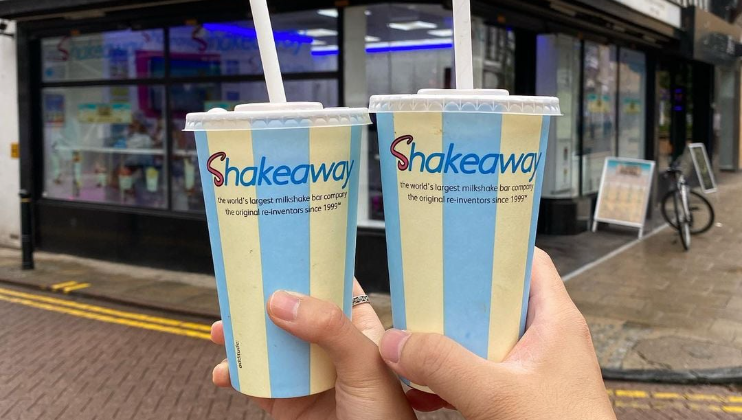 8 The Arcade, Bristol, BS1 3JA
More commonly known for their less healthier options including milkshakes packed with sugar, you may be surprised to know that Shakeaway also offer a wide selection of fresh and tasty smoothies. You can add extra treats like matcha, oats and wheatgerm to your drink for a small extra price.
With a regular starting at £4.59 they're affordable, filled with flavour and definitely more guilt free than a sugar loaded shake.
To explore their menu, click here.
---