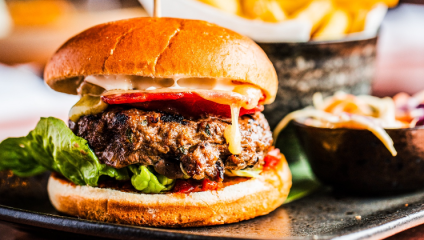 If you fancy some classic pub grub in the beautiful Bristol, check out our guide to the best…
Bristol is a food lover's fantasy, filled to the brim with cuisines to sample from all over the globe. But if you're looking for something a little closer to home and fancy a bit of pub grub, Bristol's got your back. There's nothing quite like pub food. No tiny portions and faux gourmet dishes here, we're talking fish and chips with tartare sauce, loaded fries and proper burgers - so read on to discover the best Bristol has to offer.
King Street Brew House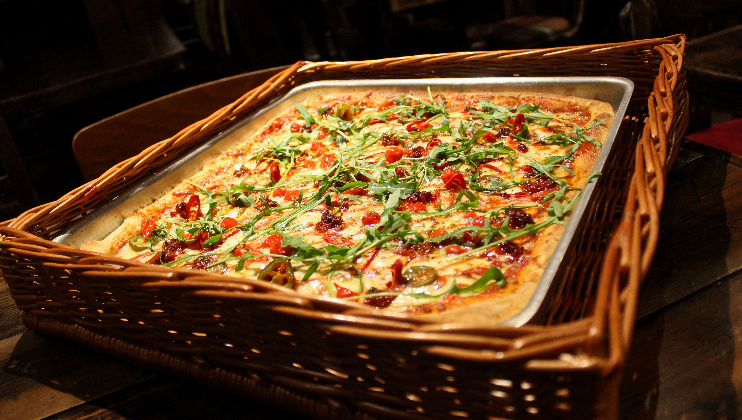 Welsh Back, Bristol, BS1 4RR
King Street Brew house is a city-centre micro brewery known for offering a huge range of keg and cast beers, but that's not all… their food will satisfy all your hearty meal needs simplified menu of decent 14" pizza dishes that they're proud to serve. Their specialisation in their square pizzas makes them ideal for sharing with the table, alongside some sides of course.
The menu also offers a wide range of alternatives for vegans and vegetarians that would even entice the most hardened of carnivores. With pizza prices starting from just £8 it's well worth the visit- offering something different from your usual Sunday roast.
---
The Punch Bowl Ale House and Kitchen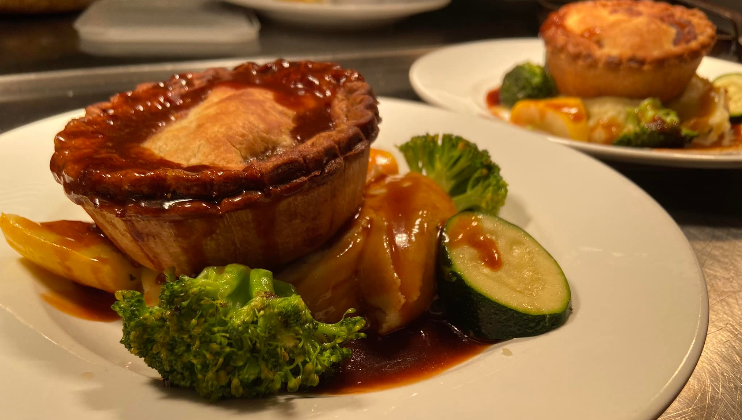 23 Old Market, Bristol, BS2 0HB
At the Punch Bowl Ale House and Kitchen, food is just as important as locally brewed ale, and their regionally acclaimed chef oversees the home cooking of bar snacks and an exciting main menu.
A Wickwar Wessex Pub Co. pub and restaurant, they not only offer great drinks, but great food too. Enjoy a classic steak and chips or splash out and try their roasted hake. Just be sure to grab some buttermilk onion rings on the side- they're to die for.
---
Aluna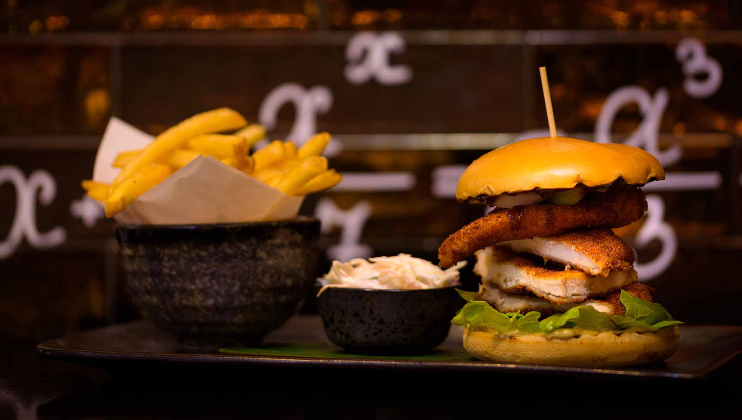 4 Broad Quay, Bristol, BS1 4DH
Perfect if you're looking for good grub in a less traditional setting. Aluna is a concept that provides something a little bit different in the Broad Quay area of Bristol with a fabulous focus on cocktails and an offering of tasty pan-Asian cuisine that will have you forgetting all about your beer battered cod and chips craving. You'll be pleased to know that steak and chips is still on the menu however, alongside a katsue chicken burger or even teriyaki salmon!
With mains starting at £11.95, they remain reasonably priced whilst offering a visual and culinary experience.
---
The Lansdown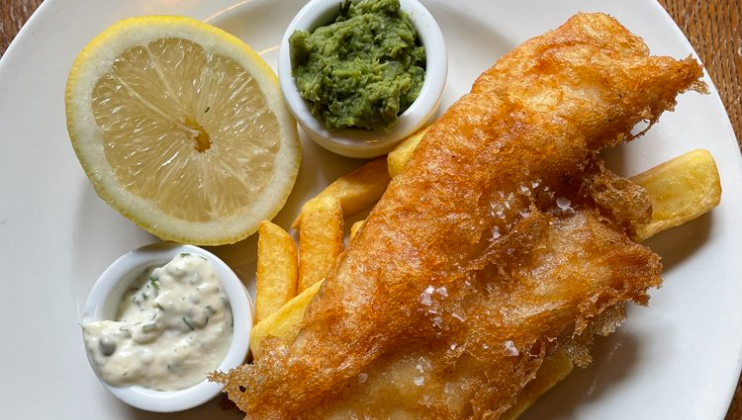 8 Clifton Road, Bristol, BS8 1AF
This local, family run pub sits on the edge of Clifton Village in a stunning, Grade II listed building serving craft beers and local food. The pub itself has a great community of locals who regularly come by and sample the live music, rugby and ales on offer. With a few menus to sample, there's delicious dishes galore. Whether it's a simple no-nonsense lunch of steaks or fish fingers, a good ol' beef burger or aubergine spaghetti - there's something for everyone to enjoy.
Check out their Sunday menu here for an array of roasts and desserts that will satisfy anyone's sweet tooth.
---
Klosterhaus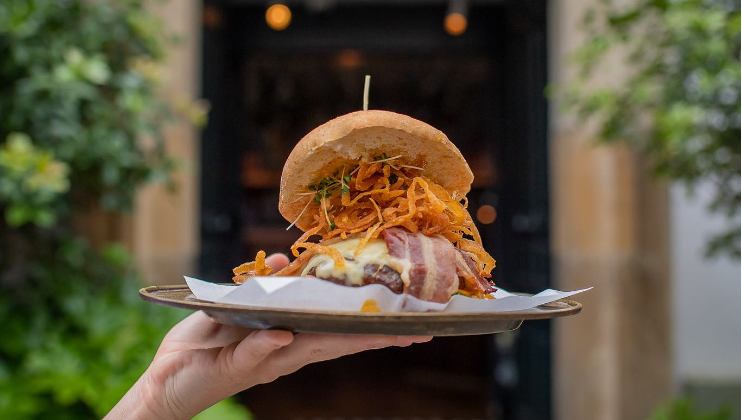 The Friary Building, Quakers Friars, Broadmead, Bristol, BS1 3DF
Fill your boots at Klosterhaus with this German- European all-day dining restaurant, bar and event's space set in an 18th Century Grade I listed Quakers Friars building and only a short walk from Cabot Circus.
A multifaceted venue that transitions throughout the day, Klosterhaus moves from serving light coffees and cakes in the morning through to tasty brunches and finishing with sophisticated dinners alongside and extensive bar offering creative cocktails and local German beers. Known for their generous portions it's absolutely the spot to head to if your stomach is rumbling.
The menu is packed with Mittel-European classics and German favourites from Vienna schnitzel to currywurst. In the summer months we highly recommend booking a spot on the terrace and sampling their BBQ menu alongside their craft beers.
To make a reservation, click here.
---