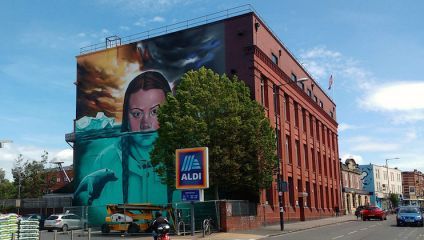 Vibrant, busy and always evolving, Bristol's North Street has it all
A long and curving street in Bedminster (south of the River Avon and a 20-minute stroll from Wapping Wharf), North Street is stoically independent, championed by a roster of local homeware shops, bookshops, cafes, small eats, bars, pubs, art shops and a yoga studio. It's picturesque and fresh in parts (with jazzy street art) and rugged in others; the kind of street where you can buy everything without packaging and without seeing a logo you recognise (until you visit a second time that is!).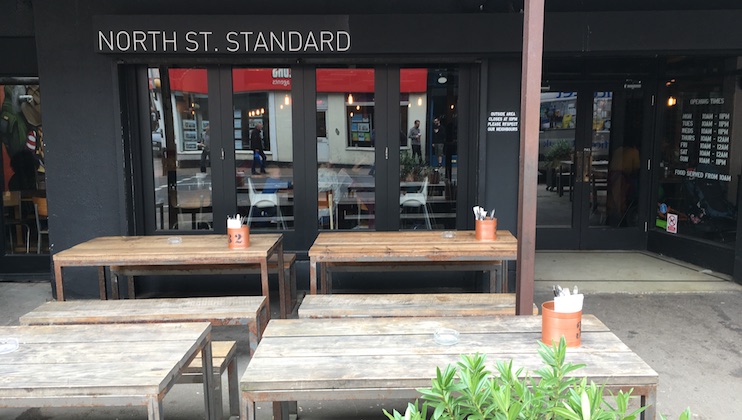 Image credit: George Maguire
---
North Street Standard
11-13 North Street, Bristol, BS3 1EN
I'm sure many locals would agree that North Street Standard is the perfect place to begin your day. Dark and industrial yet refreshing minimal inside, this spacious eatery-come-bustling-bar is serves a really decent latte and some serious brunch options such as Dirty Beans (click here for menus). If you're lucky and it's a warm sunny day, there are plenty of tables to spread out outside. Bliss.
Image credit: StorysmithBooks via Twitter
49 North Street, Bedminster, Bristol BS3 1EN
North Street deserves a great bookshop and it has one in the form of Storysmith. Storysmith joins the rebellion against the digitisation of media and serves up some great Bristol foodstuffs: coffee from Triple Co Roast and cakes from Mark's Bakery (coming up!). That's enough reasons to pick up a book, settle in and relax…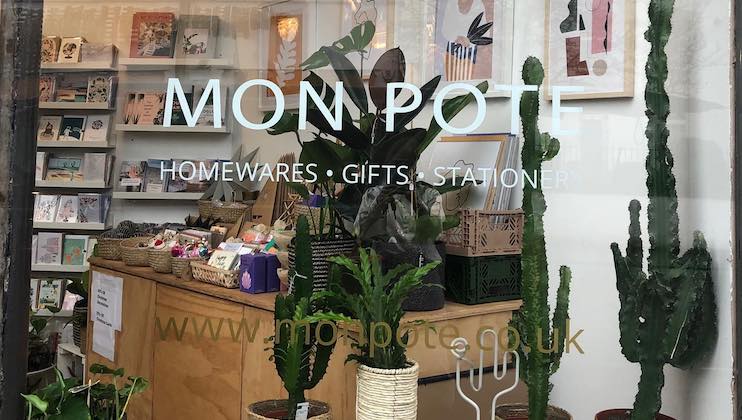 Image credit: Mon Pote Home via Facebook​​​​​​​
---
Mon Pote
177 North Street, Bedminster, Bristol BS3 1JQ
An ode to all things small and beautiful, homely and timeless is Mon Pote. The kind of place that you visit; keenly aware that you have no need for anything… and then walk out with a new plant pot or coffee mug. Mon Pote will inspire you to shake up your interiors with new prints, throws, ceramics or large plants & cactuses. Alternatively, you will no doubt find the perfect gift for a friends or family. From child books to local jewellery; they have it all.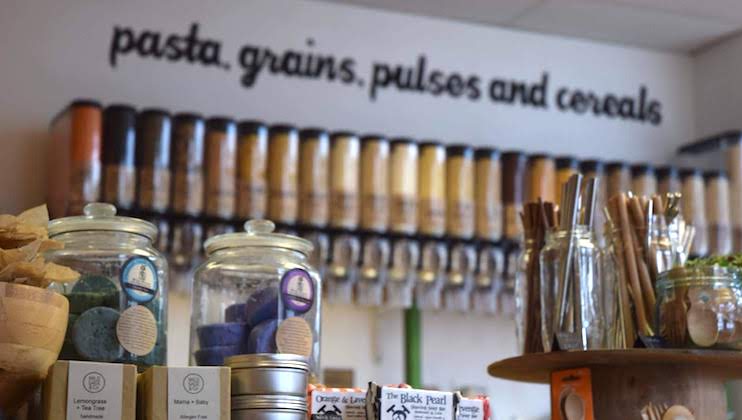 Image credit: Zero Green via Facebook​​​​​​​
---
Zero Green
80 North Street, Southville, Bristol BS3 1HJ
Now in its second much improved incarnation, Zero Green is one of the now several Bristol shops (also see Scoop) tackling the waste inherent in modern shopping. Stocking items groceries such as packaging free frozen food, toiletries, nuts, grains and much more; make sure to bring your own jars or purchase in-store. Combine with North Street neighbour greengrocer Hugo's for the complete package.
Image credit: Tobacco Factory via Facebook​​​​​​​
The Tobacco Factory, 134 Raleigh Road, Southville, Bristol BS3 2AA
The most famous landmark of North Street is undoubtedly Tobacco Factory. The venue does it all - Sunday Markets, Roasts, Pub quizzes, silent discos… I could go on… Some great times to visit are Sunday mornings (the Sunday Market is epic) and Wednesday evening's for quiz night in the snug.