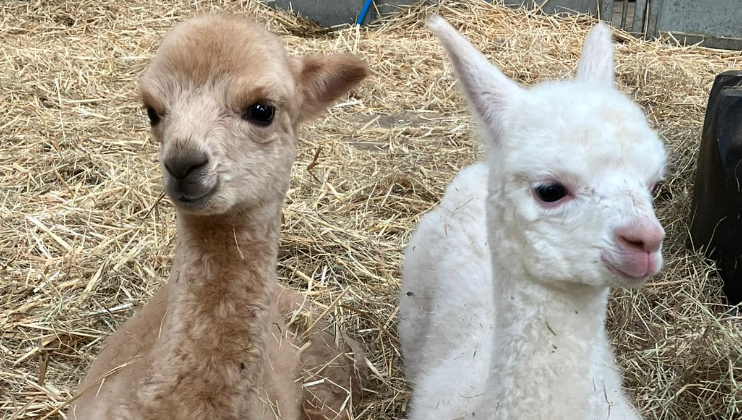 If you're looking for a nature filled day trip, to sample local produce or a different way to entertain the little ones, check out or top picks for farms to visit in and around Bristol…
Roll your sleeves up and grab your wellies for a trip to a farm! These extra special farms welcome visitors to come and lend a hand, so if you fancy meeting a piglet, milking a goat or lounging with a llama then check out our round-up. Perfect for yourself and some friends if you're looking to indulge in nature or sample some local farm produce, or a day out with the little ones. Whatever you choose, be sure to explore our top 5 farms to visit near Bristol.
Lawrence Weston Community Farm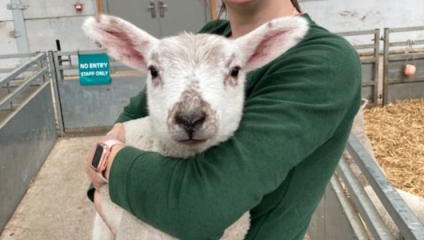 Saltmarsh Drive, Bristol, BS11 0NJ
Definitely somewhere to roll up your sleeves and get your hands dirty, this community-managed project provides a range of innovative and exciting, educational, social, environmental, economic and recreational activities.
Participants can help grow vegetables, collect honey, and look after a range of cheeky farm animals - all the while learning environmental, food and health awareness.
There's several events going on throughout the week from gardening and walking clubs to knit and natter (where you can learn knitting or crochet). For the little ones there's 'Farm Tots' where, for as little as £2.50, children can come by and help look after the animals. You can even take some fresh produce home with you if you're feeling a little peckish after a day on the farm.
---
St Werburghs City Farm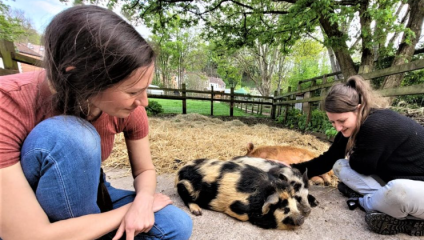 Watercress Road, Bristol, BS2 9YJ
This small charity city farm has been operating since the 1980's to meet local needs. Positioned right in the heart of Bristol, the farm facilitates adult volunteering and offers unique training placements in horticulture and animal care for adults with learning difficulties or mental health concerns, as well as various youth opportunities.
The surrounding neighbourhoods of the farm unfortunately fall within the 10% of the most disadvantaged areas of the UK with very little access to green spaces and with the population growing rapidly, this means less and less people are having access. St. Werburgh's city farm aims to increase its visitors' knowledge of where food comes from, improve confidence in cooking, supports access to local food and to provides opportunities where people can increase their skills, knowledge, experience and qualifications.
There's plenty to explore here, from animal smallholding, a bee garden and a cafe. As well as the City Farm there are Allotments, a Community Gardens and Woodland with its own Orchard.
---
Windmill Hill City Farm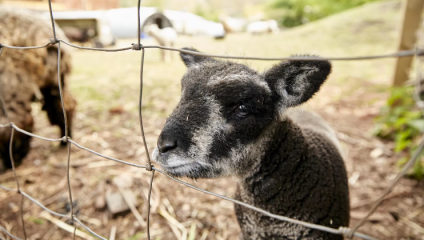 Philip Street, Bedminster, BS3 4EA
Established in the 1970's thanks to local volunteers, Windmill Hill city farm is a vital part of the south Bristol community. A little further afield (geddit?) Windmill Hill City Farm is located just over the river in Bedminster covering 4.5 acres of green space. On the site you can find community gardens, a play area, picnic area, café and of course, animals.
The farm runs as a charity, providing recreation, education and therapy using food, farming and the environment. You can learn from goats (did you know these animals have rectangular pupils?), pigs, poultry, sheep - and a few pets, like rabbits and guinea pigs, for good measure.
Entrance to the farm is free, however they do encourage donations.
---
Chew Valley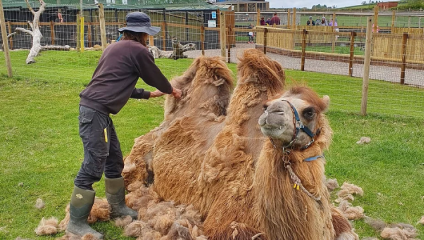 Chew Hill, Chew Magna, Bristol, BS40 8SB
Gary Hunt opened his animal park in Bristol - by mistake! An eclectic collection of pets, starting with pygmy goats, soon became a hobby, and thereon became a spectacle that friends, family, and eventually the general public flocked to visit.
Stop by this truly family-run farm to meet their still-growing collection of animals, which now includes Meerkats, Coati Mundi and Racoons. Most importantly, the Gary Hunt and his dedicated team are committed to ensuring the welfare of their residents and take lots of care over where they source their animals. Alongside this, their mission includes providing information and education on wildlife conservation and welfare, sustainability and the environment.
Though not necessary, it's advised that you purchase your tickets beforehand. You can do so here!
---
Puxton Park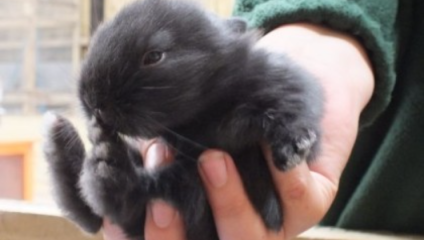 Cowslip Lane Hewish, BS24 6AH
Heading southwest towards Weston-Super-Mare (which you could also do in a day!) Puxton Park is packed with farmyard fun and adventure activities- available in all weathers.
The animal encounter area has all sorts of critters to meet, from meerkats to cows, cuddly rabbits and Amazon parrots. There are opportunities to interact with some of the animals, learn about wildlife and even pay a visit to their cheese and dairy farm to see how their produce is made from milking to manufacture.
If you find yourself to crave a little adventure after chilling with the animals, head for the trees with the High Ropes Course, or make a splash on the Boating Lake. Their adventure area also includes pedal kart track, crazy golf, for climb, barrel ride, assault course and much more. The little ones will certainly be worn out after this.
Foodies won't want to miss the farm shop, which is stocked with all sorts of scrumptiousness, from cheese to chutneys and plenty more fresh, local produce.
To check out entry prices, click here
---