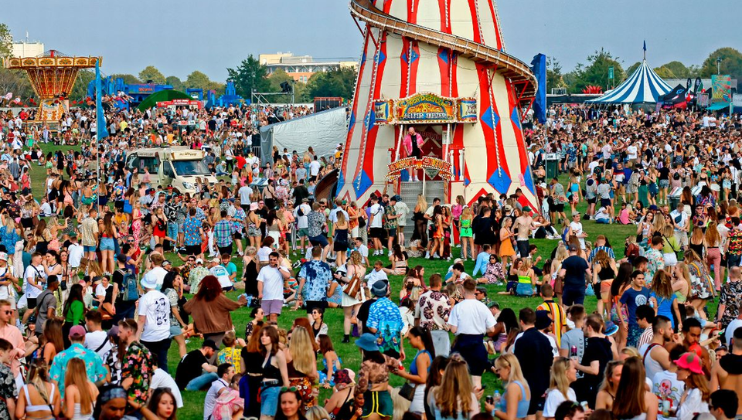 With memories of lockdown long behind us, the musically endowed city of Bristol is looking forward to another summer of festivals. Here are Culture Calling's Top 5 picks for Summer 2023:
---
Love Saves The Day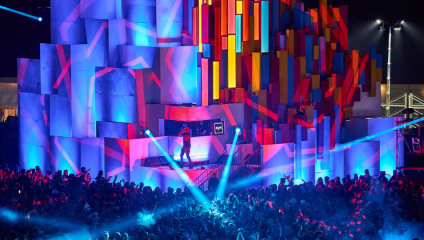 28th - 29th of May | Ashton Ct, Bristol, BS41 9JN | Tickets from £49.50
Possibly Bristol's most popular and most well-loved summer festival, Love Saves The Day is to celebrate its 11th year on the trot. Always promising a behemothic lineup, this year we have Fatboy Slim and Years & Years as headline acts, with Andy C, Four Tet, Knucks, Nia Archives, Hybrid Minds, Kelis, Overmono, among countless others. Tipping more in the favour of DnB, Loves Saves was always gonna be a heavy one, so stay safe that bank holiday and bring your favourite dance-compatible wellies.
See the full lineup here and buy tickets here.
---
Bristol Sounds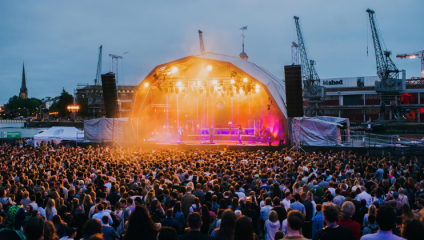 21st - 25th of June | Canons Marsh Amphitheatre, Harbourway, Bristol BS1 5LL | Tickets from £39.20
A series of day festivals held over a number of dates, Bristol Sounds makes use of the city's impressive harbourside amphitheatre for an unforgettable live experience. This year, we have Jacob Collier on the 22nd, James and special guests on the 23rd, and Levellers on the 24th, featuring other artists such as Shaun Ryder's Black Grape. The lineup isn't fully formed yet, but Bristol Sounds is the summers spot for guitar-oriented music, a relatively hard find in the DJ-dominated landscape of Bristol.
You can purchase tickets here
---
NASS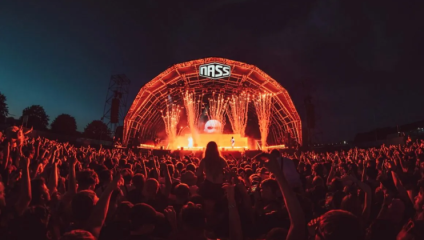 July 6th - 9th | The Showground, Shepton Mallet, BA4 6QN | Tickets from £69.50
Now this is a biggun. A four-day camping festival, combining the best elements of live music, street art, and the skate park, NASS has long been known as one of the most exciting yet heaviest festivals in the country, let alone Bristol. With the headline acts including Wu-Tang Clan, Chase & Status, and Little Simz, accompanied by Example, Kojey Radical, Greentea Peng, and many others, it has one of the strongest lineups of the year. And if they don't interest you, you can keep yourself busy at the skatepark. A grand celebration of underground culture that any enthusiast would be sore to miss.
See the full lineup here and buy tickets here.
---
St Pauls Carnival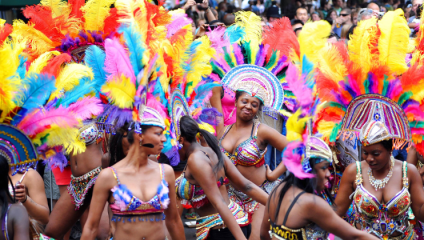 1st of July | St Pauls, Bristol, BL2 | Free
After a four year wait, the beloved St Pauls Carnival returns this summer to bring colour back to the city of Bristol. This year marks 60 years since the Bristol Bus Boycott, an event which brought nationwide attention to the area of St Pauls and led to the end of legal segregation in the UK. This year, St Pauls Carnival will honour this event, as well as other legacies including 75 years since Windrush in accordance with its 'Learning from Legends' theme. The best food, the best soundsystems, the best community feel, and all for free? It's a great shame Bristol has spent the last three years without it.
See information here and donate to the carnival here
---
SIREN BRISTOL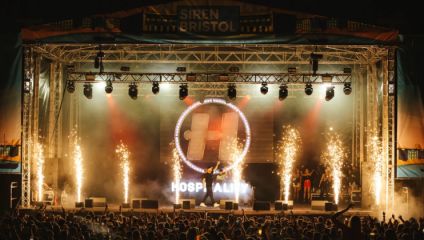 27th - 29th of July | Explore Ln, Bristol BS1 5LL | Tickets from £38.50
Held at the Lloyds Amphitheatre aross two days, SIREN is a relatively recent day festival that brings in the biggest and best names of DnB and UK Dance. On the 27th, genre-forming legends Fabio and Grooverider are accompanied by the Outlook Orchestra, who've performed for artists such as Mala and Dizzee Rascal. The 29th day event, co-organised with Hospitality, holds Wilkinson, DJ Marky, and A.M.C. Pick the strongest day, or be a legend and do both, as each will be overflowing with DnB delight.
See tickets and info here
---