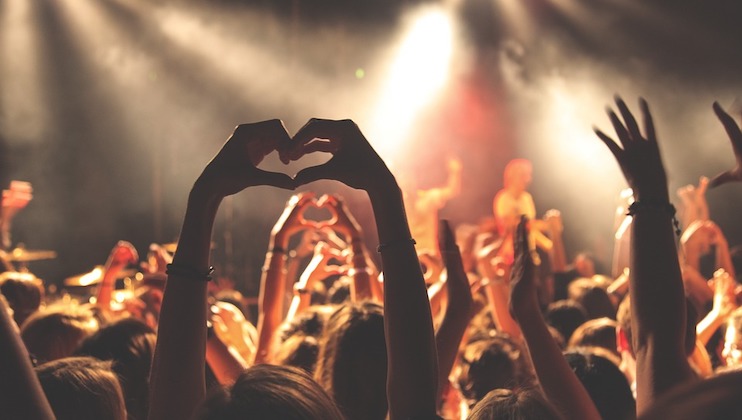 Bristol has been known for years for having a vibrant and diverse nightlife, with clubs such as Motion named among the best in the UK. But let's say you want to wander off the beaten track: where else is there to go? Join us for a rundown of the city's best, less-talked-about venues, as we move from seemingly innocent pubs to 6-room dance labyrinths.
---
Cosies
Staying true to its name, Cosies is a wonderfully intimate venue - that somehow never feels too packed…? Transitioning from a wine bar during the day to a stone-walled mini-club at night, there is little to dislike about Cosies. Music ranges from reggae and dub, (check out Reggae Sundays held by Bristol Reggae Society most weekends) to innovative house and techno, all the way to heavy bass pounding 140 bpm dubstep. With the vibes of a chilled house party, there's a lot to love about Cosies. Moreover, with a range of quality wines and craft ales at a decent price - what more is there to say?
Cosies can be found at 34 Portland Square, Bristol, BS2 8XG. For more information, see their website.
---
Lakota
Lakota has been a solid player on the Bristol music scene since the 90s. Featuring 6 rooms, a huge courtyard (often including a bonfire and tasty food), and a high quality in-house sound system, it's clear why Lakota is well-loved by Bristol natives and visitors alike. The Lakota truly caters to all tastes; music ranges from drum & bass, to dub, to garage, grime and more. To add, during the hot summer months, the car park is used for outdoor rave-ups and a true festival vibe.
Find Lakota at 6 Upper York Street, Stokes Croft, BS2 8QN, or see online.
---
Trinity Centre
Based in a grade 2 listed former church, the Trinity Centre has both a fantastic setting and quality nights to boot. A community hub for workshops during the day, Trinity transforms into a centre for all things musical at night. The venue formerly hosted bands such as New Order and Joy Division. Now Trinity holds sets for some of Bristol's most cutting edge musical talent, including Sureskank, which features some of the UK's biggest names in underground dubstep and grime (Mala, Sir Spyro and Kahn & Neek). Punk, dub, psytrance and disco have all featured recently. Attracting both locals and visitors, the crowd can only be described as a varied mix of true music lovers.
All information regarding the Trinity Centre is available online.
---
Black Swan
Another distinctive venue based in Easton, the Black Swan is a semi-converted pub with a huge smoking area (complete with a toasty fire) and 3 different rooms playing music into the early hours of the morning. With less decorative features than other venues, and more of an emphasis on large sound-systems and quality music, Swan caters for those who prefer the harder side of dance music. Infamous local night Bris Tek has been held there on multiple occasions, usually playing bassline, drum & bass and hardcore. The venue also often hosts dub and jungle nights, meaning a wide range of music tastes are accommodated. With one of the friendliest crowds in Bristol and its part pub, part club vibes, even the heaviest night feels relaxed enough. There's never a disappointing night at Swan!
The Black Swan is located at 438 Stapleton Road BS5 6NR.
---
Old Crown Courts/ The Island
A pop up venue located in the city centre, Crown Courts and the adjoining 'The Island' were originally home to a police station. Thanks to volunteer work the space has been regenerated into a community arts centre. When the sun goes down, both transform into multi-room music venues. The Island tends to focus more on techno and house nights. Occasionally, however, the full venue opens as the Crown Courts, featuring 5+ rooms. A heavy emphasis is put on creating a specific vibe in each space through decorations and a wider selection of music, ranging from drum & bass, to garage, to hip hop and more. Crown Courts retain their dishevelled charm, the old cell bars still in place in some of the lower rooms. It is a truly unique venue. Make sure you snap up your tickets fast - this place is infamous for selling out fast!
The Old Crown Courts reside at Bridewell Street, BS1 2AG.