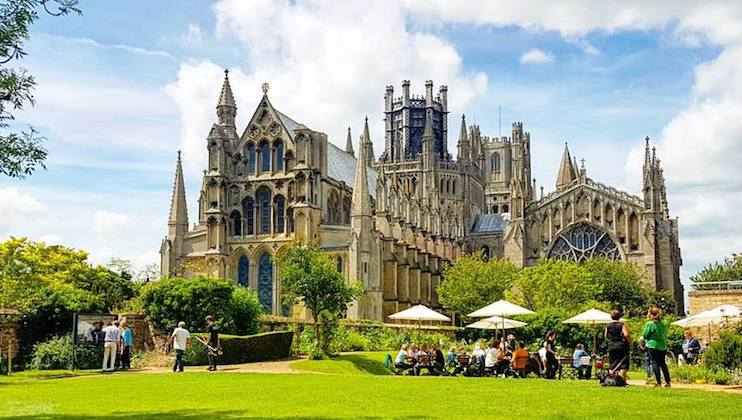 Find this hidden gem just 20 minutes from Cambridge
Whilst tourists often flock to the historical hub of Cambridge, a lesser known area of British significance lies a short distance away in the town of Ely. Just 20 minutes from Cambridge and an hour from London, this sleepy Fenlands town makes an excellent day out for learning, shopping and eating. As the second smallest city in England you won't have too much ground to cover, and you can likely enjoy the city in a wonderful weekend away. Check out our round-up of what to see and do when you get there.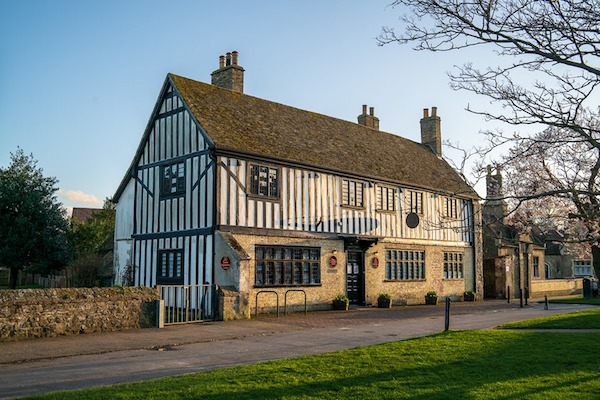 Image credit: Oliver Cromwell's House via Facebook
---
Discover the city history
The city's skyline is defined by the vast Ely cathedral, a stunning religious place with architectural features dating back over the last 900 years. Religious worship has taken place on the site for around 1400 years, and then small settlement around it has grown up into the Ely we know today, truly putting it at the centre of the city's history. A visit will be of benefit to many, including religious folk, lovers of history and lovers of architecture. The cathedral is a working one with regular services open to all, offering you the chance to come and worship here on ancient religious ground, or simply have a look around. You'll also find a fascinating Stained Glass Museum featuring a stunning collection of both medieval and modern glass art.
The town is also famous for its relationship with controversial political figure Oliver Cromwell. Cromwell was born in the nearby Huntingdon and became an important member of the Ely community after inheriting real estate in the town. This man's personal history saw him betray King Charles I and lead British civil war, later becoming the head of state in a period of British history where England had no monarch. You can visit Cromwell's House in Ely, which has been lovingly renovated into a Civil War Exhibition and every-day 17th century home. You might think of Cromwell as a hero or a villain, but either way the tour is a fascinating look into the area's fascinating history.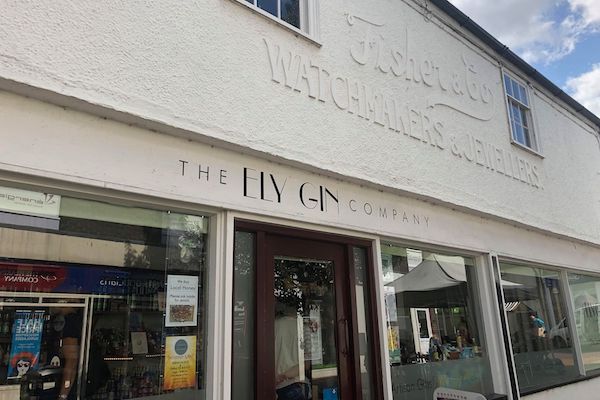 ---
Go shopping
An afternoon of shopping might be your idea of heaven or hell, but here in Ely you'll find plenty of shops and something for everyone. Unlike many city centres you won't find a high street packed with chain shops, but instead a lovely selection of independent retailers. Check out The Eel Catchers Daughter for a lovely selection of gifts, cards and luxury toiletries, or head over the road and visit the well-stocked Topping & Company Books.
Head to The Ely Gin Company to try out 'the spirit of the fens', a popular company producing locally sourced gin and vodka. Their flavoured drinks come in unique bright colours and are created with whole, fresh ingredients - an ideal gift for a gin lover! The designated driver amongst you may prefer a trip into The Ely Fudge Company for some traditional English fudge instead.
Ely's residents and visitors have always been happy to buy pre-loved items, and the city is popular for its antique and vintage wares. Fenland locals flock to Ely for its well-stocked charity shops, and you won't be hard pressed to find some vintage designer wares on the High Street (for a fraction of the RRP, of course). Lovers of all things antique should also find time to visit Waterside Antiques Ltd, an Aladdin's cave of goodies that'll take you an enjoyable afternoon to trawl through.
For crafts and local produce then be sure to visit the city on a Thursday, Saturday or Sunday, when the centre is pedestrianised and dedicated to the local market. Find tons of old vinyl, CDs, unique bric-Ã -brac or locally produced arts and crafts here at the market. The town boasts plenty of regular stalls, such as a customised leather belt stall, and is the best place for beautiful flowers or tasty fruit and veg.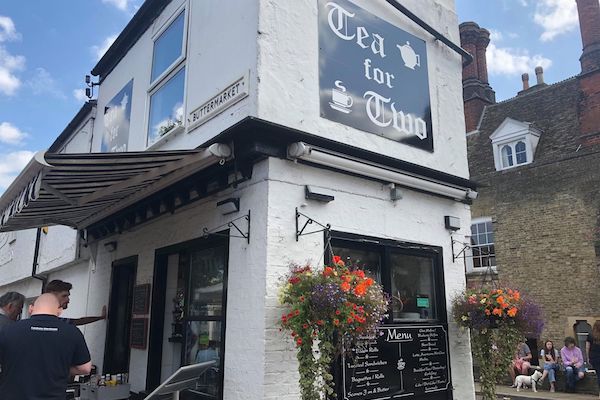 ---
Relax over a bite to eat
The city centre boasts plenty of spots to grab a bite to eat or sit down with a drink, including some super cute little tearooms. Opposite the market square you'll find The Almonry Restaurant & Tea Rooms, where you can take afternoon tea in the gardens with a wonderful view of the cathedral behind you. Alternatively, dine outside the Ye Olde style building of Tea for Two, a place with great comfort food and tasty drinks.
For a more substantial meal or an enjoyable meal out with friends, head to the waterside spot of The Cutters Inn. Boasting gastro-pub grub with fresh, locally sourced produce, this is an extremely popular spot for dining on the River Ouse. Or you might prefer a trip to the American style diner Arbuckles, Fenland favourite with huge portion sizes!