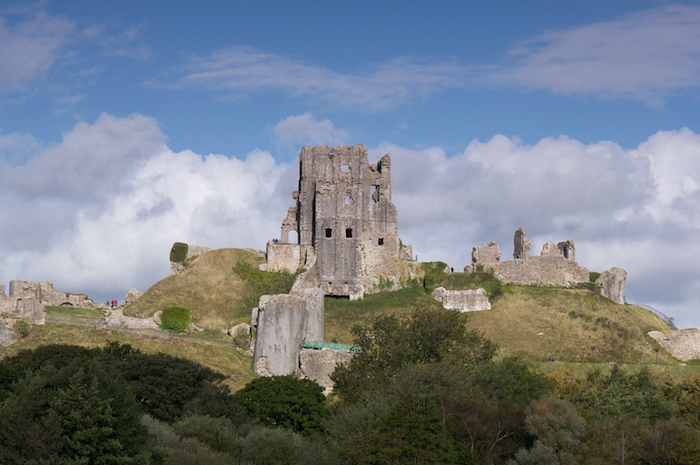 From Thomas Hardy to Enid Blyton, Lawrence of Arabia to Ian McEwan, many writers have been inspired by and sought solace in the beautiful Dorset countryside.
The best spots around Dorset for book worm's
---
Acorn Inn, Evershot
The work of renowned Victorian poet and novelist Thomas Hardy is inextricably linked with the county of Dorset, and you can still visit many locations in the county that feature in his books. A prime example is the village of Evershot, which is not only the setting of Tess of the D'Urbervilles (referred to as Evershed in the book), but is also home to the Acorn Inn. The Inn was the inspiration for The Sow and Acorn which features in Tess of the D'Urbervilles, Interlopers in the Knap and The First Countess of Wessex, and all of the rooms are given Hardy themed names. Whilst a literary lover may be happy just to visit to pay homage to the literary landmark, it's also worth satisfying your stomach at the Acorn's award winning restaurant, or having a relaxing night's sleep in one of their beautiful and traditionally decorated rooms.
Image Credit: The Acorn Inn via Facebook
The Acorn Inn is located at 28 Fore Street, Evershot, Dorset, DT2 0JW
---
Hardy's Cottage, near Dorchester
Genius is made, not born, some people say. But either way, you can see the 1840 birthplace of literary mastermind Thomas Hardy at National Trust Property Hardy's Cottage near Dorchester. Built of thatch and cob by Hardy's grandfather, the cottage hasn't changed much since its construction, and was where the celebrated writer wrote some of his first poems and novels including Far from the Madding Crowd and Under the Greenwood Tree. Despite his later success, Hardy came from modest beginnings, which you will see from explore the rooms in the house. Don't miss the chance to look out of the window of Thomas' bedroom, where you will see the self-same scenery that inspired his writing. After, why not explore the outside yourself, and peruse the quintessential cottage garden, with roses around the door and the sound of birdsong. Maybe you might be inspired by your surroundings to break into verse yourself.
Image Credit: NT Hardy's Cottage via Facebook
Hardy's Cottage is located at Higher Bockhampton, near Dorchester, Dorset, DT2 8QJ
---
Clouds Hill, Bovington
TE Lawrence may have come to be known as Lawrence of Arabia (after writing about fighting alongside Arab guerrilla forces in the Middle East during WW1), but his rural get away from life at Bovington Army Camp is in fact located in rural Dorset! Don't miss seeing the Music Room where Lawrence used to write, or The Book Room, which contains many of his original possessions, and a reading chair where he would relax in the evenings after a long day at the army camp. Fun Fact! It was specially made to fit his small frame.
Image Credit: Clouds Hill via National Trust Website
Clouds Hill is located at King George V Road, Bovington, near Wareham, Dorset, BH20 7NQ
---
Corfe Castle
Whilst Corfe Castle may be best known for being one of Britian's most iconic survivors of the English Civil War (partially destroyed by the Parliamentarians in 1646), it is also the landmark that was the inspiration for Kirrin Castle in Enid Blyton's much-loved children's book Five on Treasure Island. Wander about its jagged ruins with your friends to relive your childhood… you can even bring your own "Timmy" along to join your Famous 5 themed adventure, as dogs are welcome on a short lead.
Image Credit: National Trust Corfe Castle via Facebook
Corfe Castle is located at The Square, Corfe Castle, Wareham, Dorset, BH20 5EZ
---
Chesil Beach
Chesil Beach isn't just one of the UK's Top 5 shingle beaches it's also the setting for J Meade Falkner's Moonfleet, an iconic tale of smugglers, royal treasure and shipwreck. Why not follow this suggested Moonfleet Walk along and around Chesil Beach, which will allow you to visit the Church where orphan John Trenchard discovered contraband hidden by smugglers in in the novel. Or, you prefer more recent reads, why not curl up on the shoreline with a copy of Ian McEwan's On Chesil Beach which is also set on the iconic stretch of stones.
Image Credit: SteveJ442 via Flickr
Chesil Beach is located in Dorset, England.