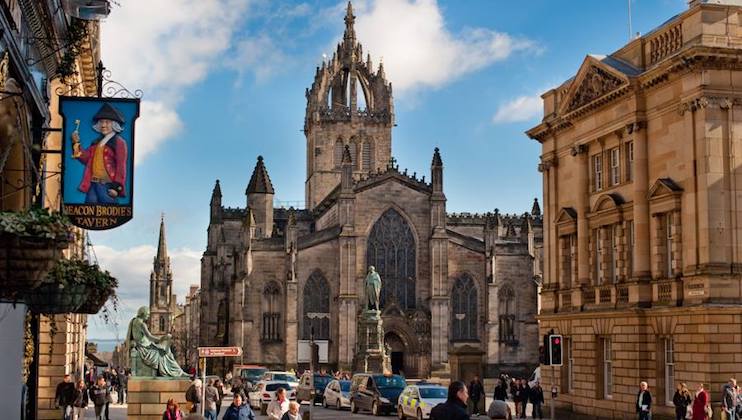 Discover some of the best examples of Gothic architecture in the Scottish capital!
When you hear the word 'gothic' your mind may first jump to images of black cloaked witches and flickering candles in dark, dank rooms, or even the emotional subculture of chalky faced teens you remember from high school. But, when it comes to architecture, Gothic refers to a style of building that, originating in France, was popular across Europe from the 12th-16th centuries, and has also been replicated for centuries after. But where can you see examples of such buildings in the UK? We rounded up some of the top Gothic—and neo-gothic—attractions in Edinburgh to give you a taste of the historical architectural style.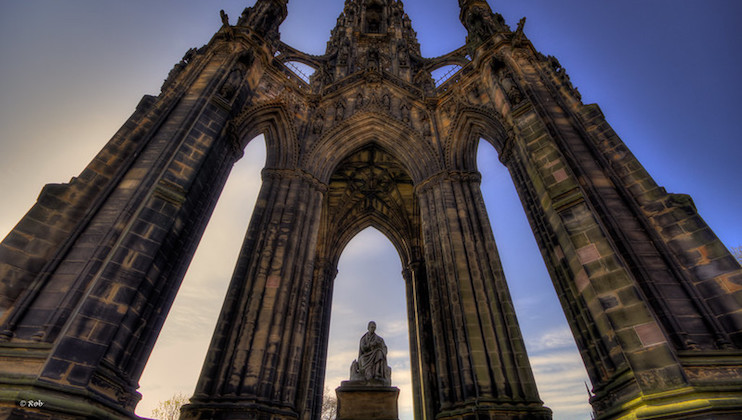 Image credit: Rob_ert via Flickr
---
Scott Monument
Dedicated to renowned Scottish novelist, playwright, poet, and historian Sir Walter Scott, the Scott Monument in Edinburgh's East Princes' Street Gardens is one of the largest monuments to a writer in the world (coming second only to the José Martí monument in Havana). Designed by architect George Meikle Kemp, who won a competition in 1836 to design a structure to commemorate the Scottish icon's death, the monument is a Victorian Gothic masterpiece famed for its stained-glass windows designed by leading 19th century Scottish artist David Roberts, as well as the statue of Walter Scott himself sitting proudly at the bottom with his beloved hound Maida. 287 steps high, visitors can climb to the top for stunning views over the city, as well as visiting the museum room on the first floor, which tells the story of Scott, his literature, and also the history of the monument itself.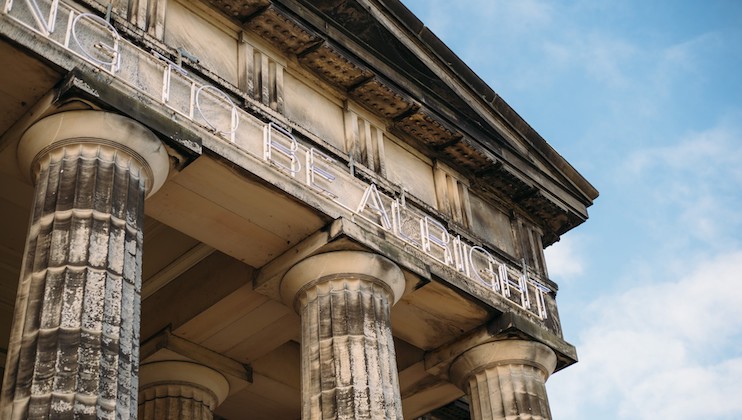 Image credit: National Galleries of Scotland via Facebook
---
Scottish National Portrait Gallery
One of the most unique buildings in the whole of the Scottish capital, The Scottish National Portrait Gallery (SNPG) is a red sandstone marvel designed and built by Victorian architect Sir Robert Rowand Anderson. Opened to the public in 1899, it enjoys a reputation as the world's first purpose-built portrait gallery. While it was built after the timeframe of Gothic architecture's popularity, the SNPG is in fact an example of neo-Gothic architecture, a style of architecture imitating and idealising the original. Look out for the decorative sculptures that adorn the exterior, from the effigies of William Wallace and Robert the Bruce guarding the entrance to other famous Scottish poets, monarchs and statesmen who proudly watch over Ediburgh's Queen and North St Andrew Streets. And all of this visual splendour is there for you to enjoy even before you set foot through the door, where you will be treated to a range of permanent and temporary art displays which chart Scotland's history through portraits of notable figures, from the likes of Mary Queen of Scots and Prince Charles Edward Stuart to more recent Scottish personalities and pioneers.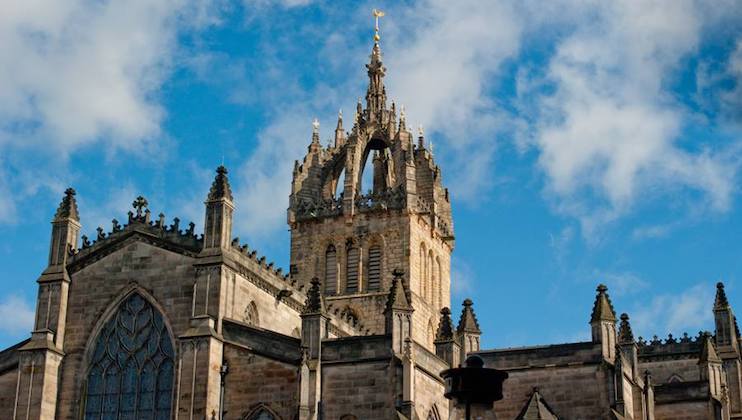 Image credit: St Giles' Cathedral via Facebook
---
St. Giles' Cathedral
Located in Edinburgh's Old Town, St. Giles' Cathedral was founded in 12th Century. With it's current building dating back to 14th Century, and its crown steeple is one of the Scottish capital's most notable landmarks. While the cathedral bears evidence of various architectural styles due to the vast amount of reformations it has undergone throughout the centuries, Gothic is one of the most prominent. This is due to the fact the church's most significant renovation took place after a fire in 1385, right at the height of Gothic architecture's popularity.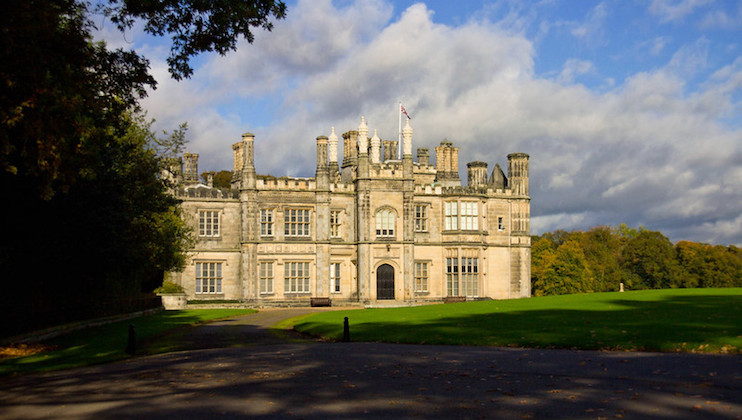 Image credit: Bill Cumming via Flickr
---
Dalmeny House
Completed in 1917, Dalmeny House is a beautiful example of Tudor Gothic architecture, with its highly decorated chimneys, crenellations (battlements), and Gothic great hall. Designed by architect William Wilkins—who also went on to design London's National Gallery and King's College, Cambridge—Dalmeny House has been home to the Primrose family and the Earls of Rosebery since its creation. As well as its stunning visual appeal, Dalmeny House, and its library in particular, is also famous for being the birthplace of the renowned Edinburgh Festival. Whenthe 6th Earl of Rosebery was appointed chairman of the newly-formed Scottish Tourist Board in 1946, he and his wife Eva were instrumental in bringing together tourist organizations with a music and drama producers looking for a British location in which to host a new prestigious international arts festival. Who knows, if it hadn't been for Eva and the Earl, art and theatre lovers may be flocking somewhere else for their August theatre fix instead!