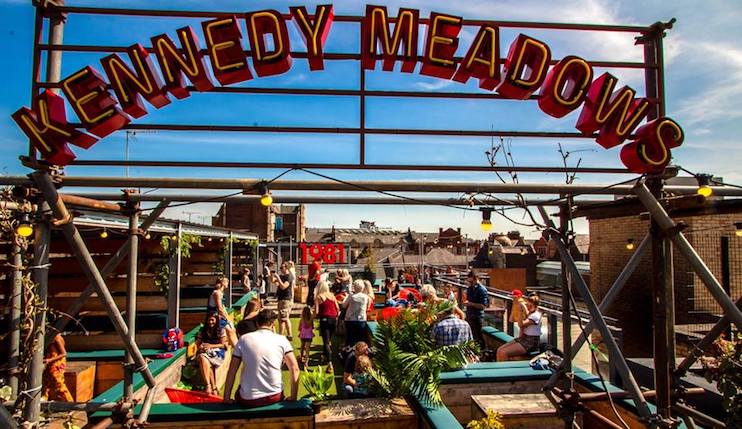 The sun's out! Someone get a round in
As soon as the sun comes out and the temperature rises above 15° in Yorkshire, the outdoor spaces fill with people desperately searching for a cold pint, and the wonderful city of Leeds never fails to deliver. With so many to choose from, we wanted to give you the inside scoop of our five (well, technically six) favourite beer garden pubs for the summer of bank holiday goodness and weekend day drinking.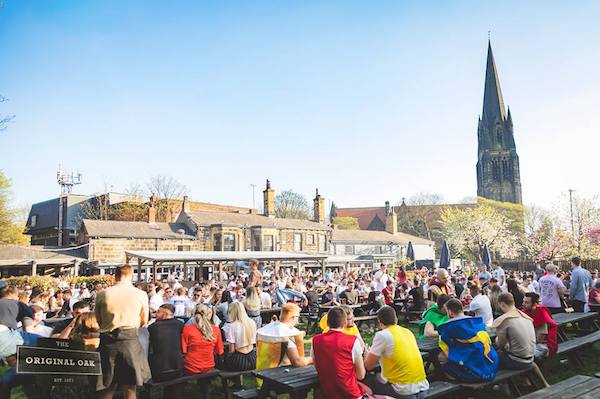 Image credit: The Original Oak Headingely, Leeds via Facebook
2 Otley Rd, Leeds LS6 2DG
Love it or loathe it, the Otley Run is a staple part of West Yorkshire culture, and the Original Oak makes up an important part of it. As pub number eight out of 16, it's a midway point and a chance to take a breather before the long walk up to The Hyde Park. It's also well known for its absolutely massive beer garden, where you are almost definitely going to bag a bench for you and your mates. The iconic beer garden used to be kept as a bowling green and has a large patio area as well as plenty of grass. Obviously, every Saturday it's teeming with dressed up groups of Otley Runners, but they also put up large screens to show sports matches, royal weddings, Love Island finals, and anything else that requires a communal booze up.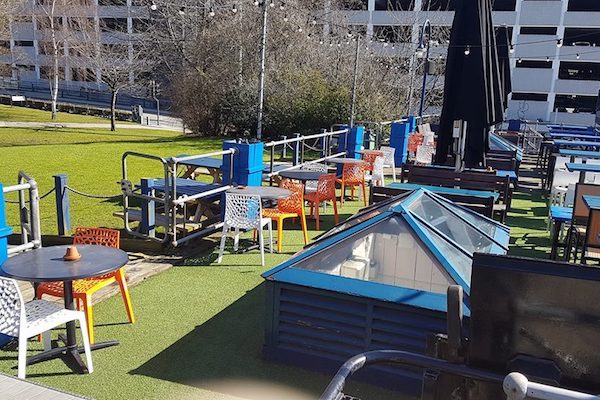 Image credit: The Dry Dock Leeds
---
Dry Dock
Woodhouse Lane, Leeds, LS2 3AX
The final pub on the Otley Run makes this pub an experience come late afternoon on a Saturday but offers a cracking beer garden all through the week. For those of you who don't know, Dry Dock is quite literally a boat that's been dropped in the middle of Woodhouse Lane. With portholes and old wooden beams, this boat/pub experience is a great one for a bit of Leeds day drinking, and it offers excellent drinks prices and great special offers. Heading onto the main deck you'll find plenty of tables for outdoor drinking, and you can also order food up to the tables. The deck leads off onto a huge grassy banking, so when the sun truly shines, you'll find crowds of friends spilling onto the grass and sitting on the floor with their drinks. For mega hot days you might even find the roof of the inside bar opened up, who new convertible boats existed!?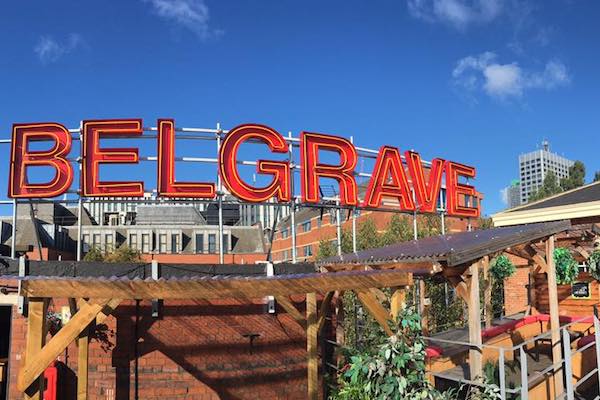 Image credit: Belgrave Music Hall & Canteen via Facebook
Headrow House + Belgrave Music Hall & Canteen
19a The Headrow, Leeds LS1 6PU
1 Cross Belgrave St, Leeds LS2 8JP
We're pairing these bars together, as not only are they owned by the same people, but they also have very similar beer garden vibes. The bars are both Leeds hipster hang out spots, with venues, (amazing) food places and multiple bars! Both bars also boast amazing roof terraces for the most Instagram worthy drinks of the summer. Head onto the roof for quirky seating areas, bean bags, faux grass and amazing views over Leeds city centre. The Redondo Beach terrace at Headrow House has a cocktail and craft beer bar, and the terrace at Belgrave has a small bar so you don't have to tackle the three flights of stairs every time you want a drink. At Headrow you can get steak and chips for as little as a fiver, and Belgrave offers superb burgers and amazing pizzas sold by the slice. Headrow's roof terrace also has DJs playing till late on Saturday nights. As soon as the sun comes out these bars both fill up quickly, so be sure to get down early and bag your spot.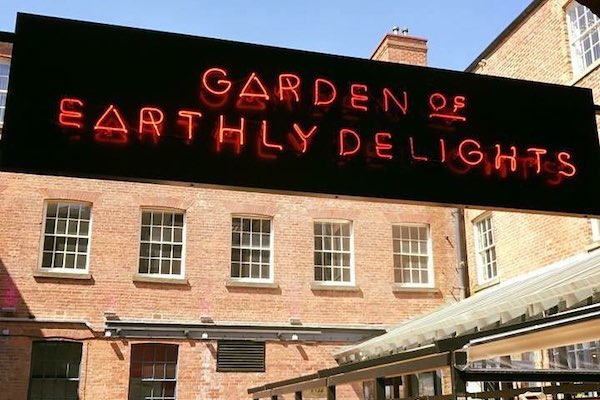 Image credit: Nation of Shopkeepers via Facebook
---
Nation of Shopkeepers
26-27 Cookridge Street, Leeds, LS2 3AG
Close to Millennium Square you have the exceptionally cool bar/venue, Nation of Shopkeepers, which has an extensive drinks menu, loads of food options and a cracking courtyard. The courtyard has a multitude of tables and wooden booths, so you set yourself down on a Saturday afternoon and you won't have to leave for anything. They do classic cocktails, a range of lagers, ales and IPAs as well as seasonal drinks such as a range of spring gins seasoned with fresh fruit and herbs. For you softies, they do unique soft drinks (Dalston Cola, Bottlegreen Elderflower Presse etc) as well as smoothies and milkshakes (made boozy at your request). With drinks for absolutely everyone you are all set for summer.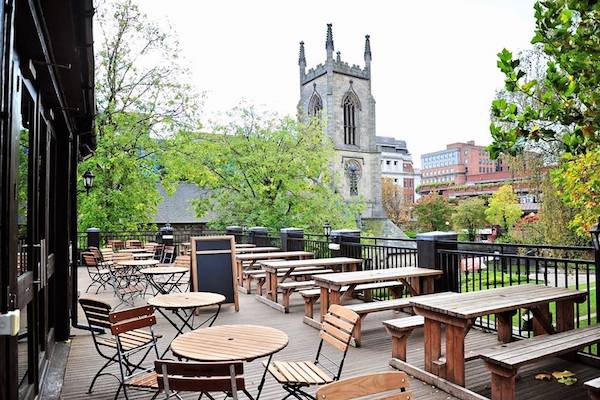 Image credit: Parkside Tavern via Facebook
---
Parkside Tavern
St Johns House, Merrion St, Leeds LS2 8JE
This old Tudor style building might look completely out of place on Merrion Street, but inside you have a massive pub with not one but two outdoor areas. With a seating area out the front and a roof terrace, it's highly likely you'll get a seat in the sun at Parkside Tavern. Inside they've got a bit of everything going on, pool table, darts and an extensive bar. You can grab pizza and a cocktail in the last bits of evening sun before heading to nearby venues such as the 02 Academy or the First Direct Arena, with cracking views over the St Johns Church green. You can also rent out their terrace for a private BBQ party, which has special deals on food and drinks (as well as gaming hire) for 10-250 people. Don't worry though, if you turn up on a day that the roof terrace is closed to the public then you can grab a seat out the front.