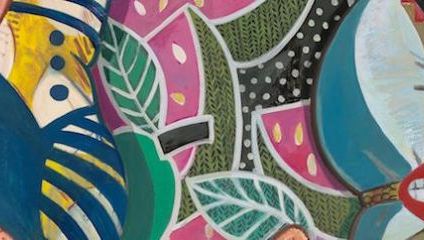 Liverpool is home to a thriving community; from its renowned music scene to its exciting film industry and, of course, a vibrant art scene with a dynamic range of galleries throughout the city. From traditional galleries showcasing old masters to contemporary spaces for the city's new artists and photographers, scousers have got it all. Here's our guide to the top five for you to check out.
---
1.) Dot-Art
Image credit: Dot Art Gallery
Dot-Art is easily one of Liverpool's most unique galleries. Located just around the corner from the iconic Cavern Club, Dot-Art champions visual arts and making them more accessible. They do this by selling locally sourced, affordable art, working with businesses to put art in the workplace and public realm, running art classes and working with schools and community groups. The gallery exhibits work primarily from local artists in its city centre store, as well as externally, and all at affordable prices. Perfect for those looking to get their first original piece.
Dot-Art gallery is located at 14 Queen Avenue, Castle St, L2 4TX.
---
2.) Tate Liverpool
Image credit: Andrea
As one of the leading galleries in contemporary art, Tate Liverpool really needs no introduction. Opened in 1988 as part of the redevelopment of Liverpool's waterfront, this converted Albert Dock warehouse retains some stunning original features, particularly its iron-work windows which look out on to the Mersey. The varied and exciting calendar includes a regularly revolving, versatile run of exhibitions from world renowned artists, all spread across four floors. Oh, and they have an excellent café.
Find Tate Liverpool at Albert Dock, L3 4BB.
---
3.) Walker Art Gallery
Image credit: John Walker
The Walker Art Gallery is a must for those who really know their art history. One of Liverpool's top art galleries, it showcases paintings and sculptures from as far back as the 13th century and is home to Renaissance, Victorian and pre-Raphaelite masterpieces, as well as more modern pieces. Set in a grand building on William Brown Street, it's a great place to spend an afternoon, losing yourself in its Victorian grandeur and discovering extraordinary art from across the ages.
Walker Art Gallery is located at William Brown Street, L3 8EL.
---
4.) Victoria Gallery and Museum
Image credit: University of Liverpool
Set in a gothic Grade II-listed building, the University of Liverpool's Victoria Gallery and Museum is a must visit for the stunning venue alone. A sister venue to London's Natural History Museum (both designed by Liverpool-born architect Alfred Waterhouse), it hosts an incredible collection of curiosities from the 120 year history of the university. Expect a collection of fossils, taxidermy, skeletons and false teeth, as well as a regularly-changing rota of contemporary exhibitions.
Find the Victoria Gallery and Museum at Ashton Street, L69 3DR.
---
5.) Open Eye Gallery
Image credit: Chris Beckett
Open Eye Gallery is a proudly independent, not-for-profit contemporary photography gallery on Liverpool Waterfront. Dedicated to photography and related media, it has established itself as an essential part of Liverpool's thriving art scene thanks to its forward thinking programming and cutting edge photography exhibitions. It celebrated its 40th birthday in 2017, where they celebrated the gallery's commitment to photography as art and as a social and historical document.
Open Eye Gallery is located at 19 Mann Island, L3 1BP.