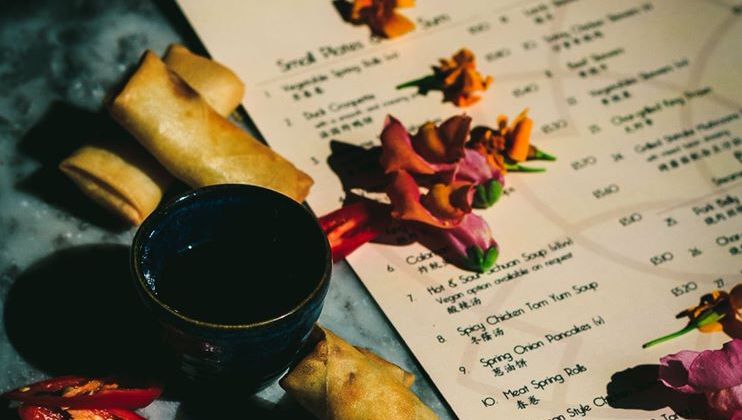 Celebrate the Chinese New Year with some delicious cuisine
---
Spotlight on: Chamber 36
45-49 Berry Street, Liverpool, L1 9DF
Celebrate the Chinese New Year (25 January 2020) by getting the family together for a wonderful Chinese meal, taking your pick from modern Dim Sum and Tapas or more traditional Pan-Asian dishes, alongside tasty cocktails and Japanese spirits. Here at Chamber 36 you'll find dishes (and drinks) to tick all these boxes, offering you a delightful night out for your entire gang.
Here at Culture Calling, we think that the best way to enjoy a visit to Chamber 36 is by ordering plenty of small plates and Dim Sum to enjoy as a group. Not only will you find tasty tapas style plates including Duck Croquettes and Aromatic Duck Pancakes, you can also dive into some fresh steamed Bao buns or some ever-popular Satay Chicken Skewers. There are plenty of typical main dishes on offer for those less inclined to share, including a small selection of Thai plates. Chamber 36 prides itself on its large selection of East-Asian inspired cocktails, with tasty spirits used to compliment the menu's many flavours. And for the designated driver? Chamber 36's drinks menu boasts a full page of beautifully aromatic teas that are well worth a try.
---
Best of the rest:
---
Chung Ku
Columbus Quay, Riverside, Liverpool, Merseyside, L3 4DB
What? Quality Chinese restaurant with unforgettable views across the Mersey.
Where? On the Columbus Quay, perched on the side of the River Mersey.
Why? One of the most popular Chinese restaurants in Liverpool, boasting a vast menu, excellent selections of set menus and a relaxing ambience inside. Grab a table by the window to enjoy views over the water whilst enjoying one of their Sizzling Platters.
---
Chy
5-9 Renshaw Street, Liverpool, L1 2SA
43-45 Lark Lane, Liverpool, L17 8UW
98 South Road, Liverpool, L22 0LY
What? Stylish Chinese restaurant with three central Liverpool locations!
Where? You'll find one near Liverpool Lime Street, another near Sefton Park and one a little further out on South Road.
Why? A popular mini chain in and around Liverpool, Chy is a popular choice for those looking for a tasty meal out. Combining traditional Chinese flavours with modern cuisine, this spot is high-end Asian cuisine that won't break the bank.
---
Yuet Ben
1 Upper Duke Street, Liverpool, L1 9DU
What? Traditional Chinese restaurant that's been serving the city since 1968!
Where? On Duke Street, just opposite the stunning arches in the Chinatown area.
Why? A family run establishment that's a well-established favourite for Liverpool, Yuet Ben promise a vast menu filled with traditional Northern Chinese Cuisine. Consistently good reviews and regularly returning customers ensures pure popularity in this Chinatown spot.