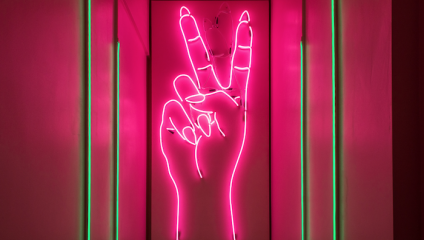 To celebrate International Women's Day, here are some places from which women can draw inspiration and strength
Founded in 1975, The Feminist Library is a volunteer-led charity created by women who have strived to ensure that the history of the women's liberation movement and the works surrounding it survive. Filled with fiction, non-fiction, articles, essays, and poetry, this library has something for everyone, and aims to keep curating and making material available to the public to inspire a new generation of female activists and campaigners. The library also runs film nights and book launches, and through 40 years of commitment by many women, has been able to create a calm and unique space for anyone who wants to talk about and research feminism and equality.
© The Feminist Library
The Florence Nightingale Museum
If you'd rather focus on drawing inspiration from just one woman at a time, a museum dedicated to a woman who pioneered modern healthcare might be a good place to start. The Florence Nightingale Museum celebrates the life and work of the woman who strove to make huge changes in the field of modern nursing. Tucked away behind St. Thomas' Hospital, the museum contains some of Florence Nightingale's original personal items and focuses heavily on her early life and nursing days, as well as the legacy she left behind for the world of nursing. One of the most influential women in Victorian Britain and the first woman to receive the Order of Merit, Britain's highest civilian decoration, this museum commemorates both Nightingale's personal life and work in perfect balance.
Tonight Josephine is a basement cocktail bar that gets its philosophy and name from one of history's coolest women, Joséphine de Beauharnais, who climbed her way up through social circles to become the Empress of France and subsequently spent her time throwing huge parties and living it up. This neon, glitter-covered cocktail bar wants to make it very clear that well-behaved women don't make history - and that cocktails are forever (and delicious, too). A tribute to strong-willed women who also like to get down and party, this Instagram-worthy bar is often packed full, and you're certain to meet a few women there who'll inspire you - not including Joséphine.
© Tonight Josephine
If you're into ink, Velvet Underground is London's first female-only staffed tattoo parlour. Whilst the shop tattoos both men and women, it is run solely by women. In a largely male-dominated industry, Velvet Underground has created an intimate space that places female collaboration and communication at the forefront of its business, allowing for it's (mostly female) clientele to enter an understanding and welcoming environment.
© Velvet Underground
If you'd like to approach feeling empowered in a more physical way, Legion is a female-only fitness group focusing on kickboxing. Developed from Muay Thai and Western-style boxing, the classes are run by Maria Carrera, eleven-time Martial Arts Spanish National Champion. Based in Walthamstow, Legion runs classes for all ages and levels and aims to create a safe and friendly environment for women. Whether you're looking to practice for self-defence or just for general fitness, these female-only classes promote a strong ideal of sisterhood and teamwork, and you're bound to make a few friends from many different walks of life whilst you're learning how to land the perfect punch.