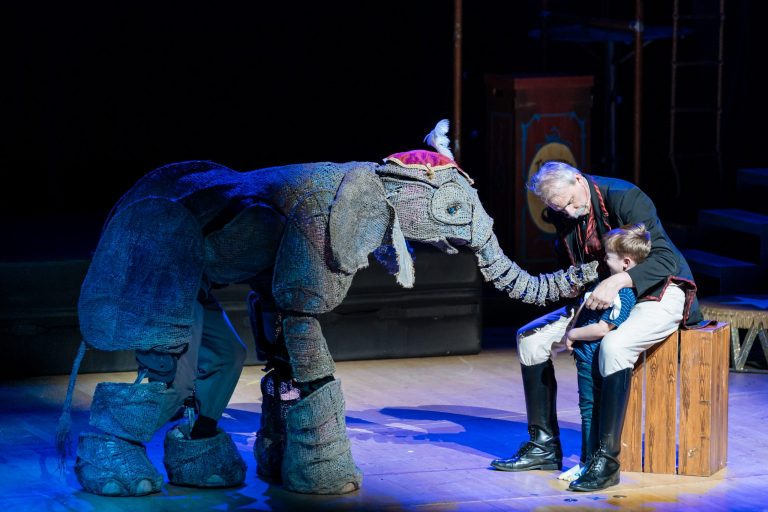 Wonder at all the West-End has to offer this Christmas! ...
We hate to prompt you, but December is closer than you think, and it's probably time to start planning the family outings and entertainment. Thankfully, there are tonnes of excting, Christmassy things happening in London this year, the most nostalgic of them all most likely being a visit to the theatre. From festive and world renowned Ballet to spectacular and nostalgic theatre productions to new and innovative West End shows.
We've already got a separate list for the top Pantomimes to see this Christmas (which you can dive into here), so why not read on to discover what theatre productions London's West End has to offer you and the family at this wonderfully festive time of year.
---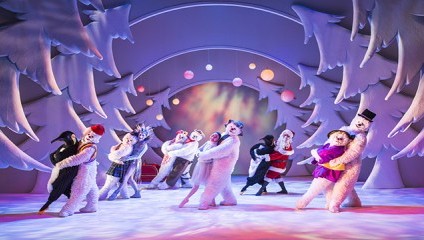 The Snowman - The Peacock Theatre
Portugal St, London WC2A 2HT
A classic that has been running yearly for over 22 years. The Snowman is a production perfect for nostaglia-seeking adults and small children alike. Based on the beloved children's book by Raymond Briggs. The performance takes you through the timeless story of a boy names James who builds a snowman that comes to life at midnight! The Christmas Eve adventure guides them both to the North Pole where they get to meet Father Christmas! Be prepared to be bedazzled by spectacular sets, mesmerizing dancing and music performed by a live orchestra so beautiful that you'll also find yourself walking in the air (metaphorically speaking, of course).
Performances began on November 19th and will continue through till 31st December. Show time is 1 hour 40 minutes including the interval.
Tickets can be purchased here.


---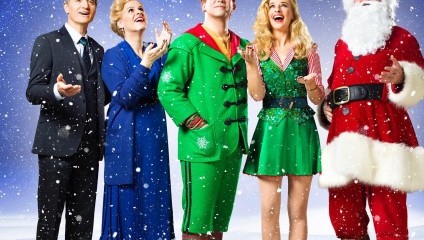 Elf The Musical- The Dominion Theatre
268-269 Tottenham Court Rd, London W1T 7AQ
The best way to spread Christmas cheer is singing loud for all to hear. Laugh your way through the theatrical adaptation of the well loved, hilarious Christmas classic that is Elf. Having first graced stages in 2015, this seasonal, spellbinding performance is finally back with a bang, and Simon Lipkin will be filling Will Ferrell's elfish boots in the role of the bubbly Buddy (personally, we were sold at the potential of someone screaming Santa like will Ferrell all over again).
The story follows Buddy, an orphan who was adopted by Santa after discovering him in his sack of toys by mistake after a Christmas Eve trip. Santa's elves raise him like their own at the North Pole until he slowly starts to notice that he just doesn't seem to fit in. Once he learns the truth that he is, in fact and orphan, Buddy heads to New York City in the hopes of finding his biological family. Mischevious, heartwarming and hilarious, this show is guaranteed fun for all the family to enjoy.
Shows began on November 14th but rest assured there's still plenty of time. Performances will take place right up until January 7th at the Dominion Theatre on Tottenham Court Road. Ticket's start from £20 and can be purchased here.
---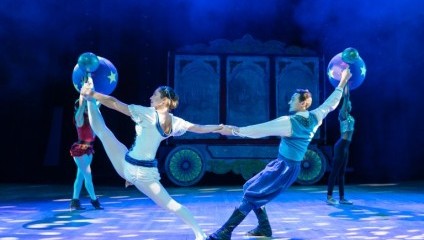 Circus 1903- Eventim Apollo
45 Queen Caroline St, London W6 9QH
Roll-up, roll-up, get ready for a performance of a lifetime. Grab your tickets now (starting at just £24) and gaze in wonder at Circus 1903, as they provide you with daredevlish entertainment with amazing acts from all over the world. Strongmen, acrobats, high-wire walkers and comedy, all intertwined with a vintage. aesthetic that will charm the whole family.
The performance will only be available to see for a limited 3 weeks from December 15th to 1st January so make sure you book in advance. You'll also be pleased to know that traditional circus animals (in this case, elephants) have been replaced with incredible life-sized puppets made by the master puppeteers that brought you the award-winning War Horse.
---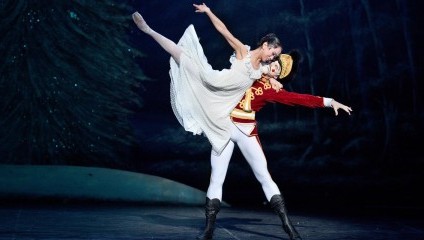 The Nutcracker- London Coliseum
London Coliseum, St Martin's Ln, London WC2N 4ES
It's one of the worlds most popular ballets for a reason. More that 100 years ago, Pyotr Tchaikovsky was commissioned by the Russain Imperial Theatres to write the score of the Nutcracker and the marriage of both his genius writing combined with magnificent choreography from Marius Petipa and Lev Ivanov and it has been performed over the festive period, globally, ever since.
Based on the fairytale by E.T.A Hoffman, follow Clara and her Nutcracker Doll who, on an unsuspecting Christmas Eve discover a magical world where she must face battles with a mouse king, take a hot air balloon ride to the Land Of Snow and meet the Sugar Plum Fairy. There are over 100 dancers and musicians bringing this tale to life and will be shown from December 15th to 7th January 2023 at the London Coliseum (amongst many locations). Recommended for all the family (that are able to appreciate ballet) this dazzling, dance-filled Christmas tale will be one to remember.
Book your tickets here!
---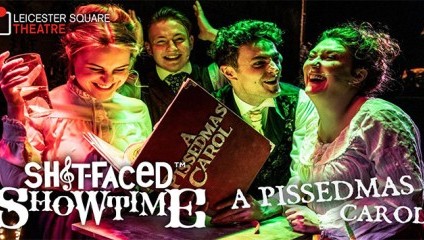 Sh!t Faced Showtime- Leicester Square Theatre
6 Leicester Pl, London WC2H 7BX
Yes, we know, Christmas is for all the family to enjoy. We thought we'd throw an option in for those that like to step outside of the box every now and then (and laugh alot). If you're looking for something a little less PG rated, then we can only suggest Sh!t-Faced Showtime: A Pissedmass Christmas at the Leicester Square Theatre. This performance brings its audiences a classic with a peculiar twist.
Think Dicken's Christmas Carol, mixed with a misadventure of madness, plot twists, drunken jokes and carols. A booze-ical to remember. Follow Scrooge as he meets the ghosts of Christmas Past, Present and Yet to come, but theres a slight difference, one of the cast members (who you'll have to guess) has had a little too much before entering the stage...
Will it be slaughtered Scrooge or Tipsy Tim? Why not grab a mulled wine and jump in on the action too!
Shows run from 15th December till 7th January and is approximately 1 hour and 40 minutes long.
Tickets can be purchased here.