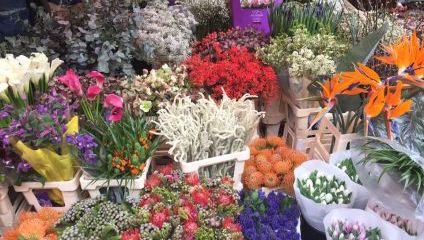 Grab your floral fix at one of London's best flower markets- they're blooming beautiful!
Spring is here and the city is starting to bloom, and what better way to brighten up someones day or your own home with a beautiful bouquet? Whether you feel like buying a few flowers, a potted plant, or you're just headed there for the oat latte and instagram selfie, visiting a flower market is always a good idea. Flower fans from all over flock to these markets, and here's why... read on to discover our list of the best flower markets in London.
---
Columbia Road Flower Market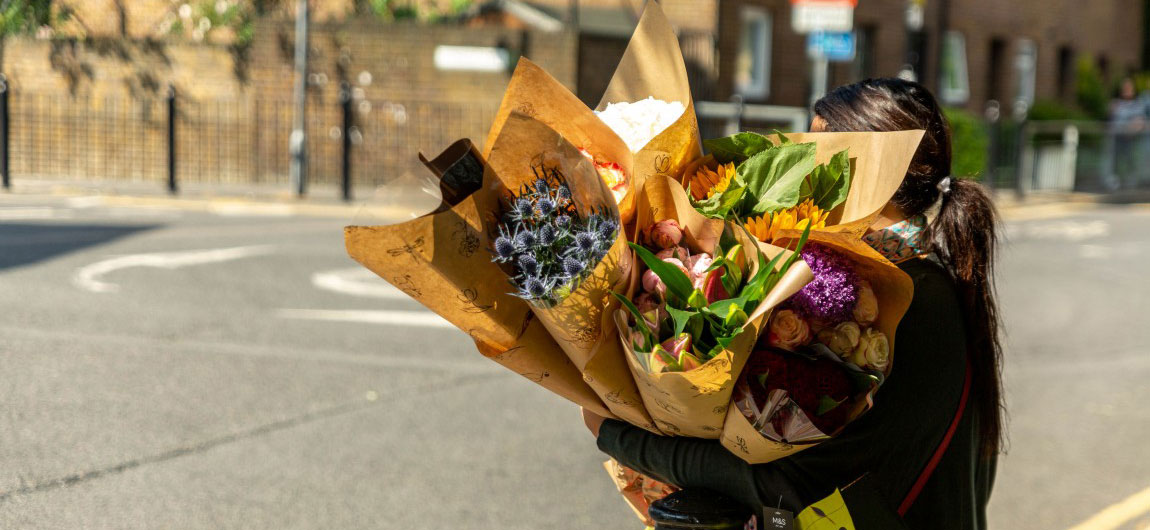 Columbia Rd, London E2 7RG
Probably one of the most known and frequented flower markets in London, Colombia Road flower market is not for the faint hearted, and is somewhere you almost certainly need to turn up early if you want to avoid the queues. However, there's a reason it's so popular- the road is lined with quaint independent shops, restaurants, café's and galleries, alongside an abundance of bright flora. If you want the good ones though we definitely recommend rocking up at 8am on the dot, if not before; or 3pm for a bargain. This Instagrammable flower market comes with convenience too, whilst most places only accept cash there are more and more opportunities to go contactless.
Also, expect farmers and local food produce sellers to be offering you the best organic stuff in the game from organic wines, to honey to vegetables. A truly wholesome day is available in one street. Happy shopping!
---
Borough Market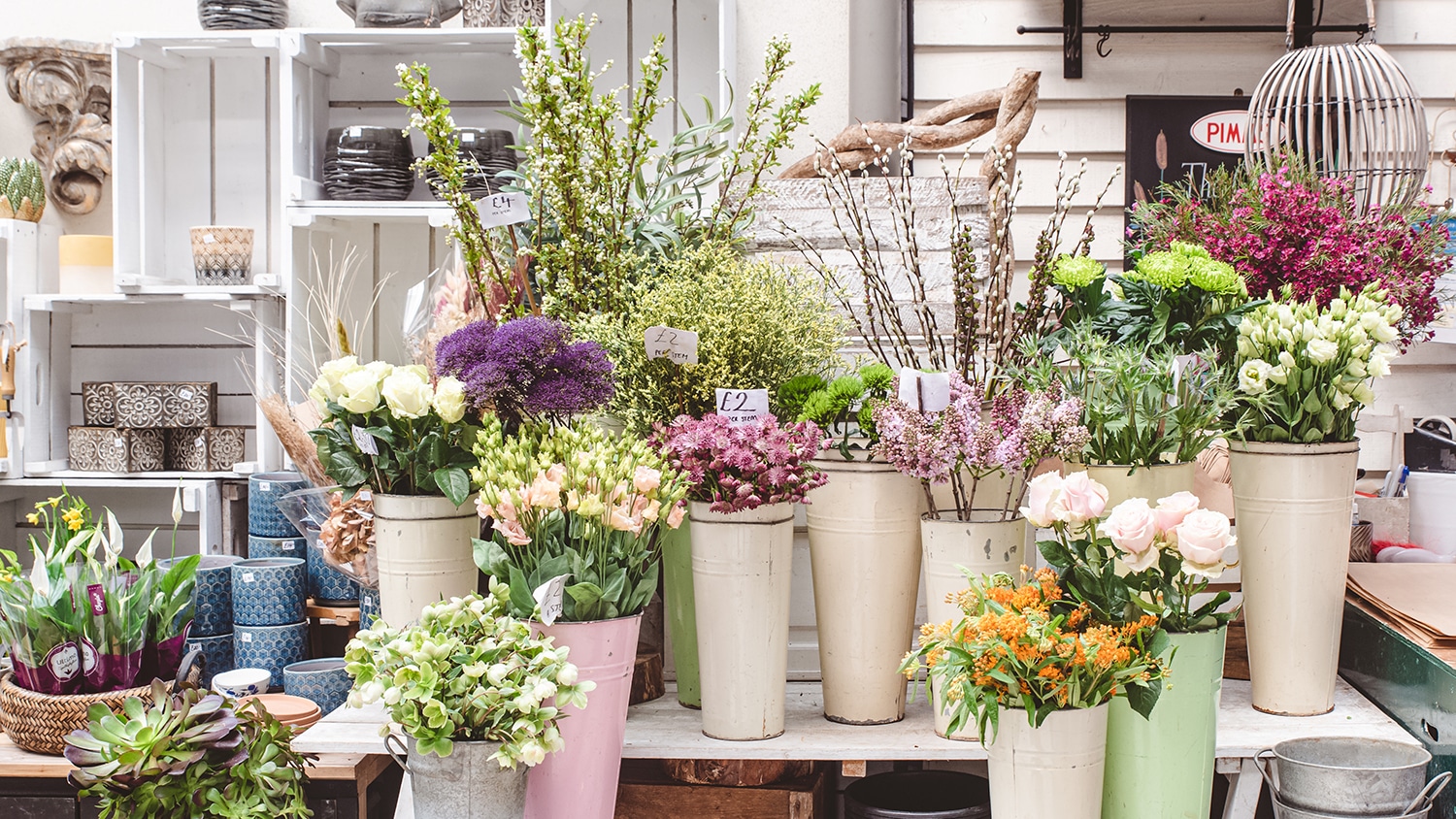 Unit 23 Three Crown Square Borough Market, London SE1 1TL
Fun fact: Borough Market has been around for 1000 years. Yup, you heard us. Once you're done wandering through the lanes of fresh produce, make your way to The Gated Garden- a whole area dedicated to flora, and a green oasis from the busy market. The area is owned by Sharon Crane, who left corporate for the world of creativity and turned her green thumb passion into a successful and frequented stall.
Browse through the bright bouquets, plants and decorative wreaths and your sensory overload is softened by the gentle smell of roses and lily's. Even if you're just there for a browse, it's the perfect addition to a day out; and if you get peckish- there's the rest of the market to satisfy any craving that might arrive.
---
New Covent Garden Flower Market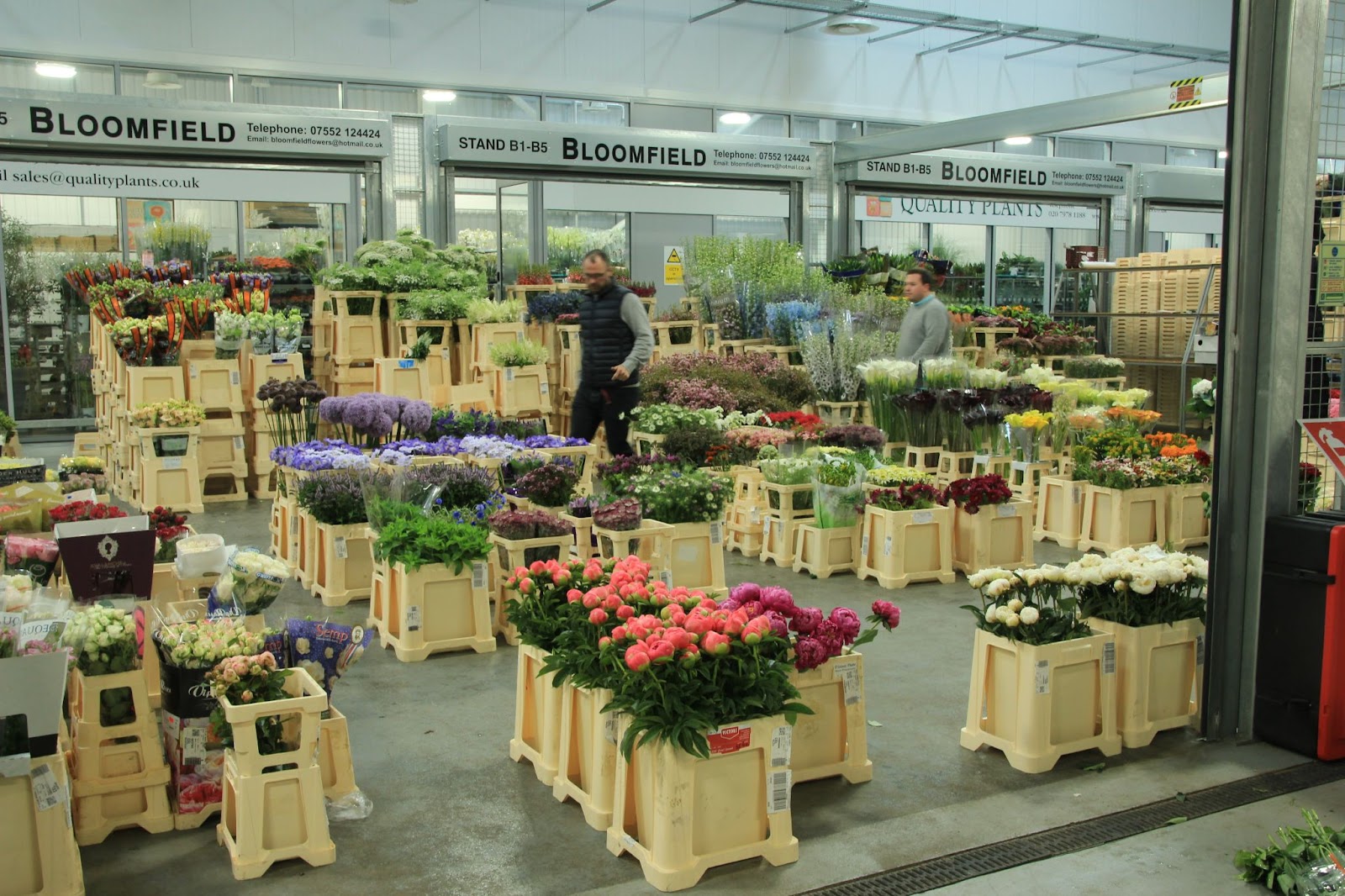 New Covent Garden Market, New Covent Rd, Nine Elms, London SW8 5EH
Don't let the location fool you, firstly, it's not in Covent Garden, and secondly the backdrop of dreary warehouses only act as a shield to the oasis you'll find once you enter. More of a stockists market than a hipster fuelled bud brigade, the New Covent Garden Flower Market is perfect for buying the best of the best in bulk. With that being said it's probably best to come with a bunch of friends to split the price and the flowers- unless you're Elton John, in which case the bulk will probably be enough for the lounge. The NCGFM is less about a casual stroll with a coconut milk latte and more about business. So be ready for that energy. But, having said that, if you want beautiful bunches and/or fruit and veg in large amounts, this is the place to go.
Those who are not early birds be warned, this market opens at 4am- and it's probably best you get there at that time too. If you want the best blooms of course.
---
Berwick Street Market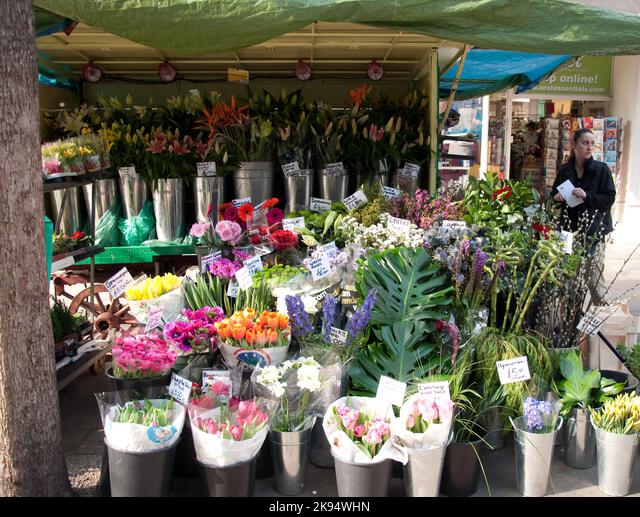 Berwick St, London W1F 0PH
Not solely dedicated to flowers, you'll find everything at Berwick Street Market from produce to nick nacks, but the flora available is worth stopping by for. Ronnie's flowers resides here and it's London's oldest flower market stall dating way back to 1778. Whether you're looking for dahlias or roses Ronnie's will have something to suit every occasion. Best yet, it doesn't charge the extortionate London prices you'd expect for such a centrally located stall. Grab some street food while you scour for your perfect bunch, you won't be disappointed.
---
New Spitalfields Market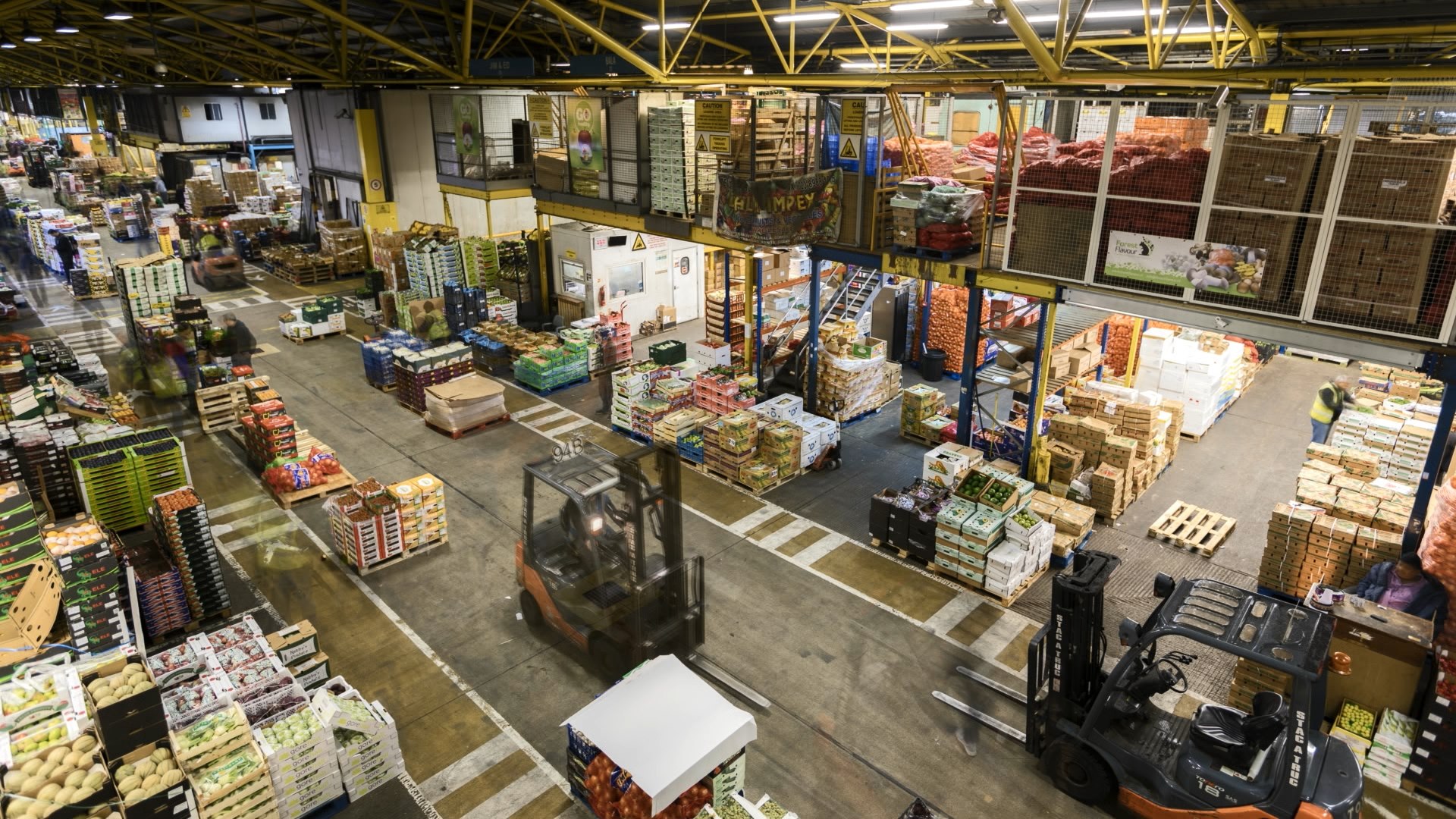 16 Horner Square, London E1 6EW
The first thing we should mention is that you should definitely not get this market confused with the Old Spitalfields Market. Based all the way in Leyton, this wholesale giant moved, much like Covent Garden in 1991 to make way for a more practical venue. And whilst it may not be as attractive, the flora certainly makes up for it. Here you'll find amazing produce from fruit and veg to an abundance of flowers. New Spitalfields Market is not just a great location for you to buy a beautiful bunch, but it's a perfect start for those looking to decorate an event, celebration or even start their own business.
For those that are night owls, this part will be very appealing- the venue opens at midnight and goes until the early hours of the morning with current trading times ceasing at 9am. And whilst this may not be appealing to all, you can certainly trade a bar hop for a more wholesome flower shop. Grab a bunch of friends, put your dosh together and treat yourselves to a few bouquets for yourselves and loved ones. Botanists and insomniacs guaranteed a good time.