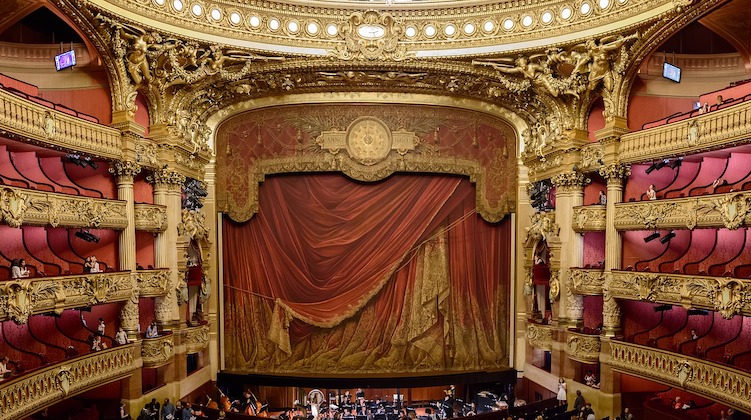 Experience the best of London theatre for less as we bring you top tips on where to find cheap theatre tickets in London for award winning musicals, plays and the all time classic productions.
London's renowned West End shows often come with a dear price, yet these unmissable experiences shouldn't be a pure luxury. Here we bring you a list of top box offices to find those last minute theatre tickets for London latest plays and productions and for some of the best musicals in London, all without breaking the bank.
25s & Under: Cheap Theatre Tickets
Under 25? Check out the National Theatre, RSC, Young Barbican and Young Vic for cheap London Theatre Tickets.
For 25's or under, a wealth of London's theatre can be experienced for less than the price of a double G&T. The National Theatre in South London offers excellent £5 and £10 cheap theatre tickets for 16-25 year olds, as does RSC where theatre tickets to some of the best musicals in London such as TINA - The Tina Turner Musical at Aldwych can be purchased for a fraction of the price.
Young Barbican offers members thousands of discounted, cheap tickets in film, art, music dance and theatre starting from as little as £5. Young Vic also has a limited number of cheap £10 tickets for 25's and under to all their productions.
With so many cheap London theatre tickets to choose from, the only downside is that you're likely to spend your 26th birthday mourning the loss of your youthful ticket buying days!
---
TKTS: Ticket Booths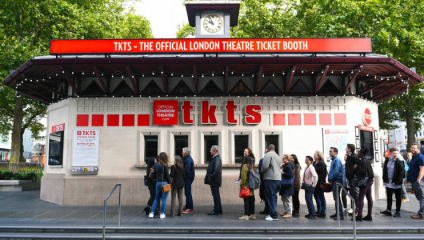 TKTS : The best ticket booth in Leicester Square for half price, discounted and cheap theatre tickets.
TKTS in Leicester Square is the official London ticket booth for Society of London Theatres, providing last minute London theatre tickets for London musicals, plays and productions.
Theatre tickets can be bought a few days in advance or on the day of the show and can save you between 30 & 40% on some of the best west end shows.
TKTS is open 10am-7pm Monday to Saturday. New tickets are added throughout the day but be sure to get there early to grab the real bargains.
---
Day Seats: London Theatres
Day Seats are price reduced "best seats" theatre tickets, sold directly from the Box Office. With only a limited number available it's best to get there early to avoid disappointment.
Day seats are the way to get a great view at the theatre for less. Many London theatres will hold back ten to thirty seats in the front row or stalls, to be sold direct from the Box Office at 10am on the day of performance.
Queues can start from around 8:30am but be prepared to arrive even earlier if it's a new, popular or sold out show. Benedict Cumberbatch's portrayal of Hamlet at the Barbican famously had people arriving from 2am for one of the coveted £10 day seats!
Theatres that offer frequent 'theatre best seats' include the Adelphi, Apollo Victoria, Gielgud, New London, Noel Coward, Phoenix, National Theatre, Barbican, Prince Edward and Wyndham's.
Follow: #dayseats #theatre on Twitter to get up to date info.
---
Online Rush Tickets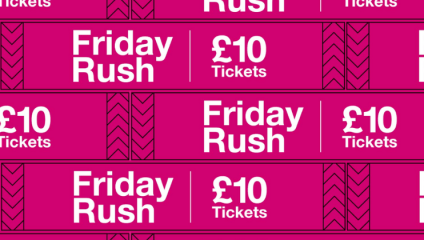 Just missed out on discounted theatre tickets for your favourite west end show? Then check out Friday rush tickets or Barclays front row scheme.
Many theatres run schemes to enable theatre lovers to get their hands on last minute London theatre tickets. Donmar Warehouse have front row tickets on sale for £10, two weeks in advance, through the Barclays front row scheme and the National Theatre offers weekly Friday rush tickets, where they sell an allotment of £20 tickets for the next week's shows.
Most recently they've offered these £10 tickets for Dear England, The Motive and The Cue and Grenfell In The Words Of Survivors. Click the link to see what they have next!
---
London Theatre Lotteries
Londons ticket lottery schemes are a great way to bag cheap London theatre tickets with great seats to some of the biggest west end shows.
Many long standing shows, like Harry Potter and more recent popular London shows such as Hamilton, run a discounted lottery ticket scheme. For Londons funniest play in the west end, the Book of Mormon, 22 top priced tickets are available for every performance via a daily lottery two hours before curtains up. Aim to arrive by 5pm for evening shows or midday for the matinee shows to submit your name, and remember to bring along ID.
Online ticket lotteries for some of the best musicals in London are also held through the Todaytix app - simply download and the app will remind you when entries open!
You can see a show-by-show breakdown here.
---
Restricted View Seats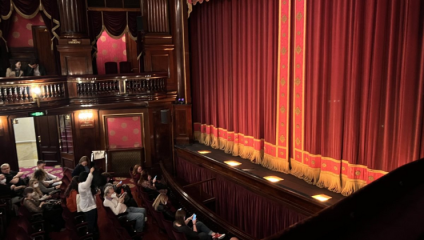 West end theatres, although stunning, do tend to feature rather blocky, Victorian architecture and oddly shaped auditoriums, causing some theatre seats to have a restricted view of the stage.
Restricted view seats are often set far back in the theatre, off to one side or behind a conductor's stand, lighting desk or safety railing, but on the plus side they are on sale for a fraction of the price of tickets with a full view of the stage.
A theatre seatplan is a great way to check out the location of theatre seats and the level of restricted view before purchasing.
---
Standing Theatre Tickets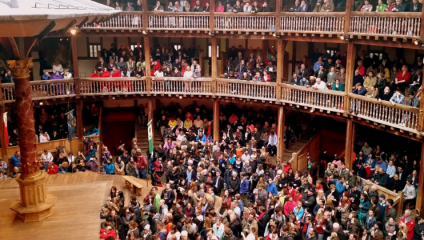 Some of the best cheap show tickets in London are 'standing tickets'.
To experience some of Londons finest entertainment on a budget, simply choose a theatre where cheap standing tickets are an option. World famous Shakespeare's Globe has 'groundling' tickets for just £5, not only do they give you the best view of the show but they also provide the most authentic experience. Or try London's Royal Opera House where standing tickets can sometimes sell for as little as £2.
---
Previews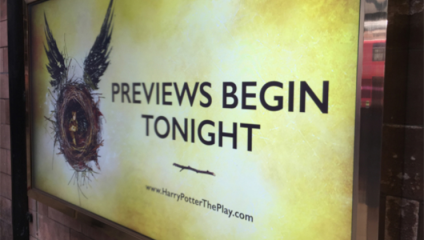 Preview tickets to upcoming new plays and productions and Londons west end shows are often sold at a discounted price.
Most west end theatres take at least £10 off ticket prices for show previews. The Young Vic and Soho Theatre have great rates for the first few shows and the Old Vic sell half their seats for the first 5 previews for just £10. Best of all the Lyric Hammersmith have ALL their preview tickets on sale for just £10.