Quality theatre isn't solely for Shaftesbury Avenue, skip the West End for a second and discover these theatrical gems in London...
When you think of theatre in London it's easy for the mind to jump straight to Shaftesbury Avenue, though being charged half a month's rent for a ticket doesn't seem that all appealing, especially when you're a fan of theatre and want to go often.
Well, you'll be pleased to know that the whole scene is buzzing and thankfully it's off West-End. From plays to musicals and even a dash of opera- all for a fraction of the price, here are our top 5 off West-End theatres for you to explore...
---
The Almeida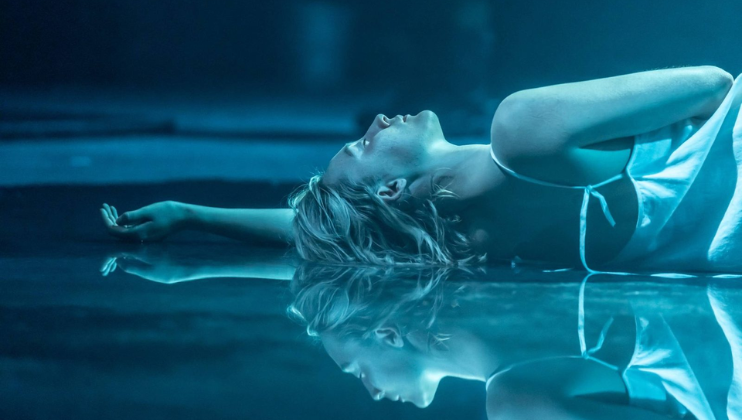 Almeida St, London N1 1TA
Renowned for its commitment to theatrical brilliance, the Almeida Theatre has become a cultural haven that continuously pushes the boundaries of contemporary theatre. Located in the trendy Islington district, the Almeida Theatre boasts a sleek and modern architectural design. Its intimate setting enhances the audience's connection with the performers, providing an immersive experience that lingers long after the final curtain call. With a seating capacity of around 325, the theatre strikes the perfect balance between intimacy and accessibility, allowing audiences to fully engage with the unfolding stories on stage.
Ticket Pricing:
Ticket prices vary depending on the day of the week, seating location, and the production itself. Typically, prices range from £10 to £55 for standard seats. However, the theatre also offers discounted rates (and sometimes the odd freebie) for students, seniors, and patrons under 25 years old, ensuring that theatre enthusiasts from all walks of life can enjoy the magic of live performances without breaking the bank.
"The Tempest" by William Shakespeare: Dates: July 10th - August 25th, 2023
"A Doll's House" by Henrik Ibsen: Dates: September 2nd - October 15th, 2023
"Ink" by James Graham: Dates: October 21st - December 3rd, 2023
---
Young Vic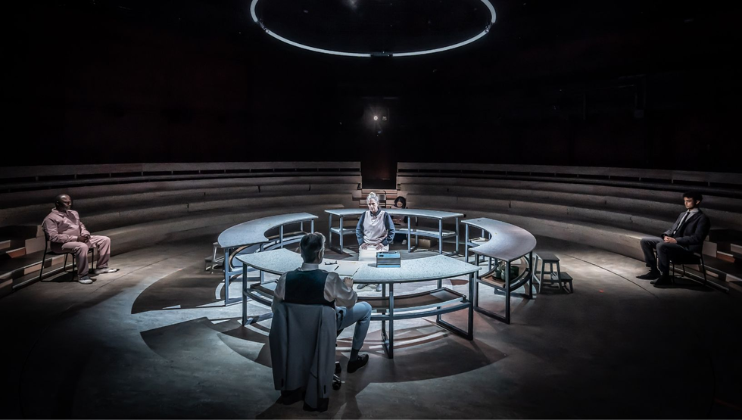 66 The Cut, London SE1 8LZ
With a lineup of upcoming shows that promises to continue pushing boundaries, the Young Vic remains at the forefront of London's theatrical scene, and just a stone's throw away from the West End without the hefty ticket prices.
The Young Vic's artistic direction is marked by a distinctive vision that blends traditional classics with cutting-edge contemporary works. The theatre's commitment to inclusivity and representation is commendable, as it consistently showcases narratives from underrepresented voices and explores themes that resonate with a diverse audience. Whether you're a seasoned theatre-goer or a first-time visitor, the Young Vic offers an immersive and engaging experience that transcends the traditional boundaries of stagecraft.
Pricing:
The Young Vic Theatre offers a range of ticket prices to accommodate various budgets and preferences. Standard ticket prices typically start at £20 for weekday matinee performances, making the theatre accessible to a wide range of audience members. The prices may vary depending on the specific production, performance time, and seating location.
Upcoming Performances:
"UNTITLED F*CK M*SS S**GON PLAY"
---
Hampstead Theatre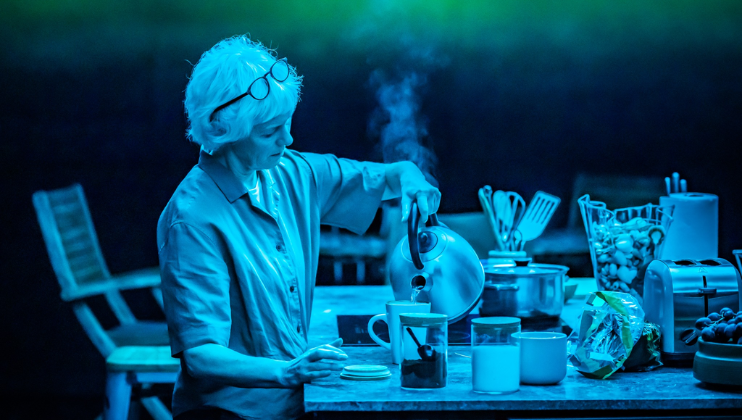 Eton Ave, London NW3 3EU
Hampstead Theatre provides it's viewers with captivating storytelling, and an intimate theatrical experience. With its diverse repertoire, talented cast, and commitment to showcasing new works, this renowned theatre has solidified its place as a cultural gem in the city.
Pricing:
The Hampstead Theatre strives to make its productions accessible to a wide audience while ensuring the sustainability of the theatre. Standard ticket prices typically range from £20 to £45, depending on the performance and seating section. Concession tickets are available for students, seniors, and individuals with disabilities, offering discounted prices.
Preview Performances: For those looking to catch a show before its official opening, preview performances provide an opportunity to experience the play at reduced prices.
The Hampstead Theatre consistently delivers a wide array of performances that cater to various tastes and preferences. With a focus on contemporary and daring plays, it offers a fresh and innovative take on theatre. Let's take a glimpse at some of the eagerly anticipated upcoming shows:
---
Royal Court Theatre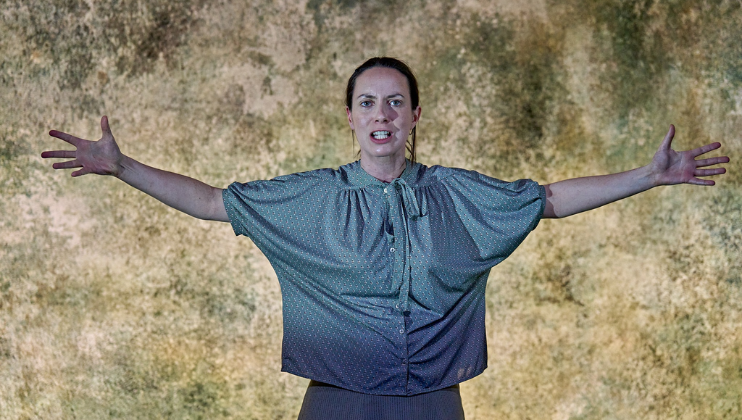 Royal Court Theatre, 50-51 Sloane Square, London SW1W 8AS
The Royal Court Theatre is a leading force in world theatre, dedicated to cultivating and supporting writers at all stages of their careers. By championing unheard voices and free thinkers, the Royal Court creates provocative and timely plays that challenge our perspectives. With over 120,000 annual visitors and extensive outreach programs, including residencies, tours, and digital platforms, the Royal Court aims to inspire audiences and shape future writers with radical thinking.
Pricing:
The Royal Court Theatre offers a range of ticket prices to accommodate various budgets. Generally, ticket prices for the upcoming performances range from £12 for standing tickets to £55 for premium seats. The theatre also provides discounted tickets for students and under-26 patrons, enabling wider accessibility to its thought-provoking productions. It's worth noting that ticket prices may vary depending on the performance, seat selection, and availability.
Upcoming Performances:
"Word-Play"- by Rabiah Hussain
"Imposter 22"- by Molly Davies
---
National Theatre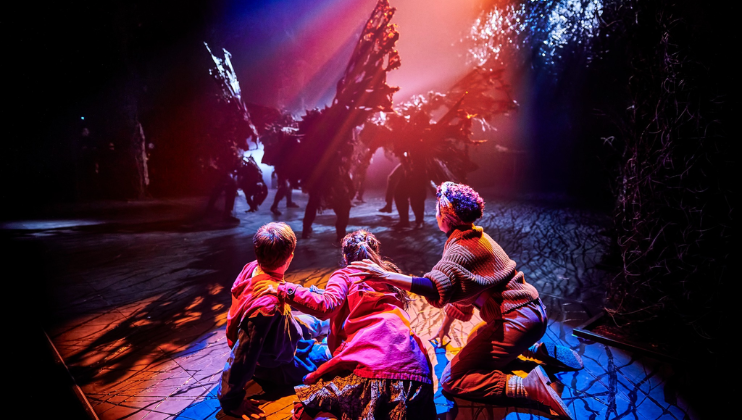 Upper Ground, South Bank, SE1 9PX
The National Theatre was born from a long-standing idea, and its stages have reflected Britain's changing society and politics. Nestled on the scenic South Bank of the River Thames, this architectural masterpiece and cultural hub has been an essential part of the city's artistic landscape since its inception in 1963. With its rich history, diverse repertoire, and commitment to showcasing exceptional talent, the National Theatre continues to set the stage ablaze with its captivating performances.The National Theatre features three main stages: the Olivier Theatre, the Lyttelton Theatre, and the Dorfman Theatre.
Pricing:
Ticket prices at the National Theatre vary depending on the performance, seat location, and date. The theatre aims to provide accessibility to a wide range of audiences, offering affordable options alongside premium seating. Prices typically range from £10 to £95, ensuring that patrons with different budgets can enjoy the diverse array of productions.
Upcoming Performances:
"Dear England" -a new play by James Graham
"The Effect"- by Lucy Prebble
"The Father and the Assassin" -by Anupama Chandrasekhar