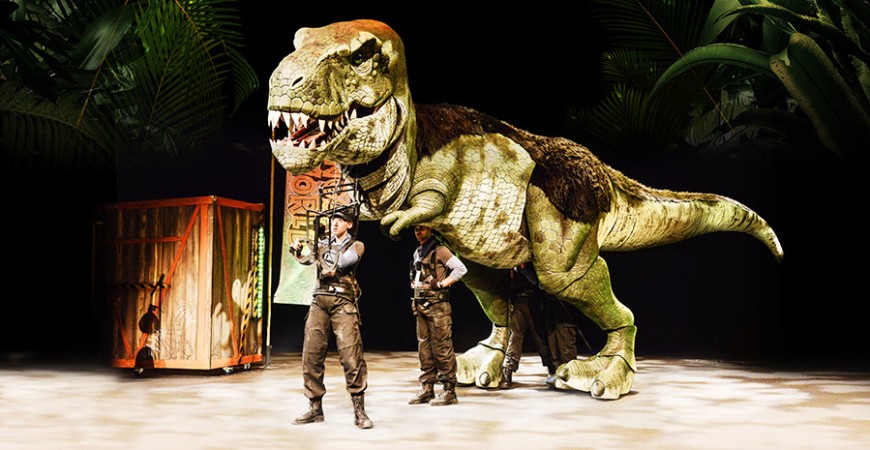 Soak up the sun and the culture with these fantastic open air theatres in London...
As summer takes hold of the vibrant city of London, the cultural scene comes alive with a variety of open-air theatres offering enchanting performances against the backdrop of the city's stunning landscapes. From Shakespearean classics to contemporary masterpieces, these venues provide an unparalleled theatrical experience. Read on to discover more!
---
Regent's Park Open Air Theatre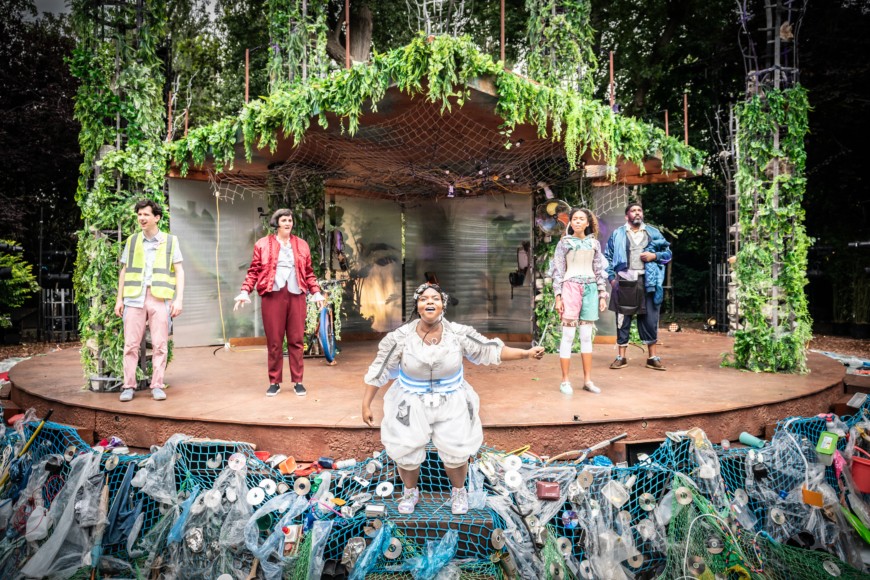 The Regent's Park, Inner Cir, London NW1 4NU
Nestled amidst the picturesque surroundings of Regent's Park, the Regent's Park Open Air Theatre stands as one of London's most iconic performance spaces. With a seating capacity of 1,250, this enchanting venue attracts theater enthusiasts from all corners of the city. The theatre offers a diverse program, featuring plays, musicals, and family-friendly productions.
Upcoming Events:
"La Cage Aux Folles": glorious musical revival of Jerry Herman and Harvey Fierstein's show-stopping classic, La Cage aux Folles. Georges, Albin and their son Jean-Michel re-discover the true meaning of family, and of putting yourself last so that the ones you love can come first. Tickets are £25 upwards. Book here.
"Robin Hood: The Legend. Re-written": Prepare for a thrilling new take on the classic tale, set in a desperate, divided kingdom where only the truly cunning can outwit the sheriff's terrifying wrath. Tickets ae £25 upwards. Booke here.
Pricing and Seating Information: Tickets range from £25 to £75, depending on the seating location and the performance. Premium seats are available for an enhanced experience. Patrons have the choice of bringing their own picnic or indulging in delectable offerings from the theater's 0.
---
<> Shakespeare's Globe >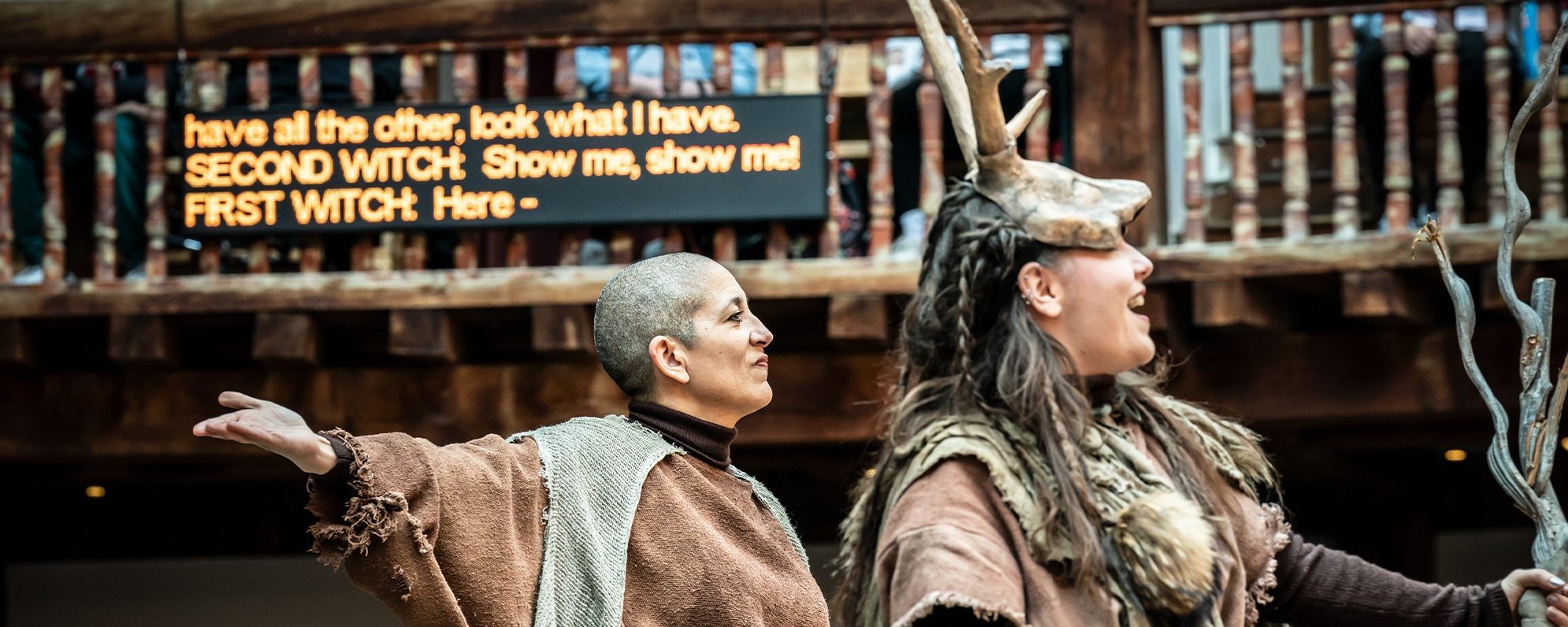 21 New Globe Walk, London SE1 9DT
Renowned worldwide for its dedication to preserving Shakespearean traditions, Shakespeare's Globe is an open-air replica of the original Elizabethan theater. Located on London's Bankside, this iconic venue offers an authentic experience with its wooden "O" shape stage and standing areas reminiscent of Shakespeare's time.
Upcoming Events:
"A Midsummer Night's Dream": Shakespeare's beloved comedy enchanting audiences throughout the summer with mischievous fairies, star-crossed lovers, and uproarious comedy.
"Macbeth": One couple's ruthless quest for power turns nature upside down as Shakespeare's bloody tragedy Macbeth consumes the Globe Theatre this summer.
Pricing and Seating Information: Ticket prices range from £5 for standing tickets to £59 for seated tickets, with various pricing tiers available. Groundling tickets offer an immersive experience, standing in front of the stage, just as audiences did in Shakespeare's era.
---
Opera Holland Park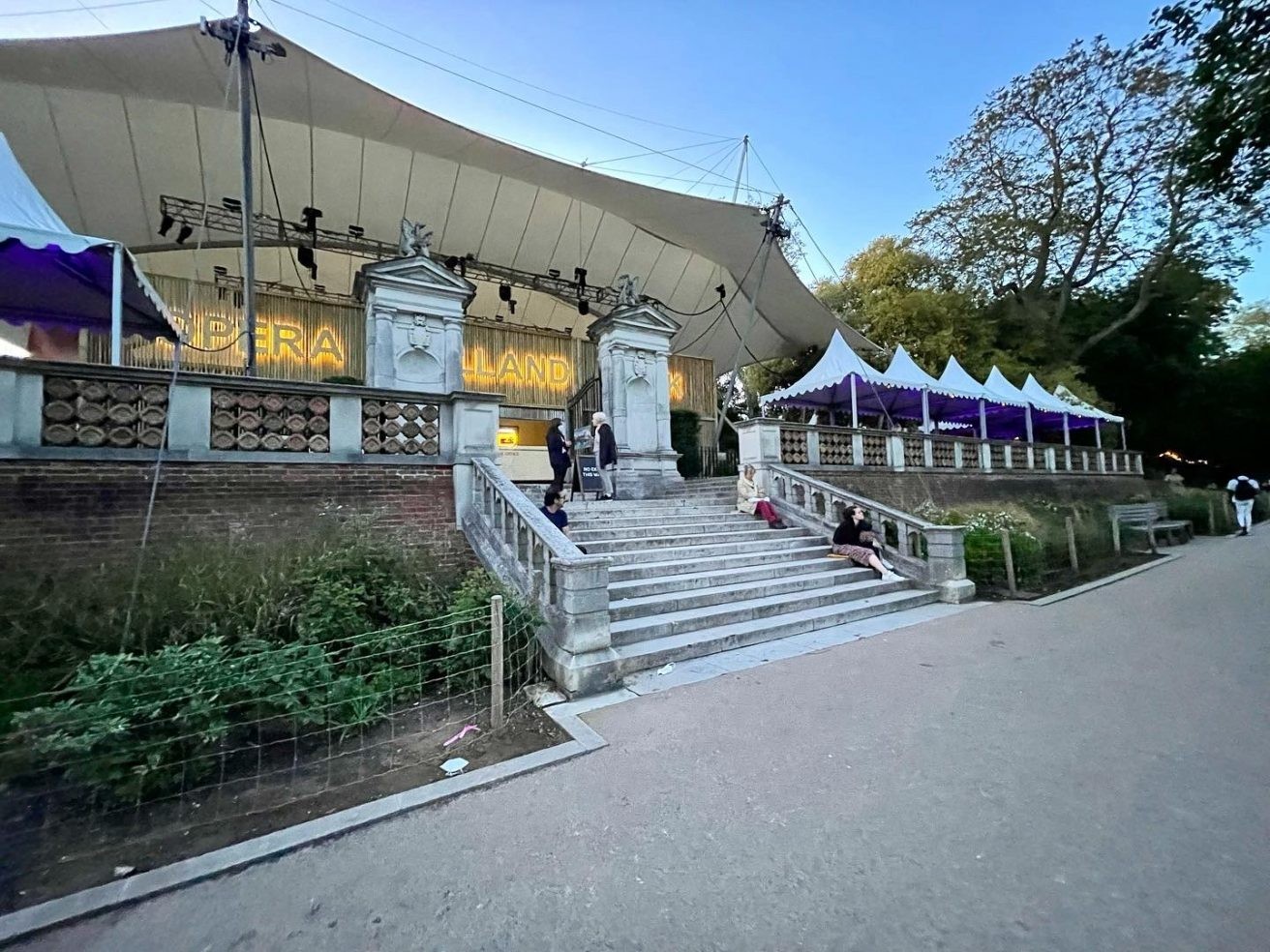 Opera Holland Park Theatre, Ilchester Pl, London W8 6LU
Opera Holland Park combines the beauty of nature with the elegance of opera. This enchanting open-air theatre presents a vibrant season of opera and music in the picturesque surroundings of Holland Park- it's canopied too so there's no stress over the unpredictability of British weather!
Upcoming Events:
"La Bohème": Passion and precarity in Puccini's evergreen portrait of love and friendship in the Quartier Latin.
"Ruddigore": A witch's curse, a thwarted courtship, and the irksome business of committing daily acts of wickedness.
Pricing and Seating Information: Ticket prices range from £20 to £85, depending on the seating location and production. The venue provides both covered and uncovered seating options, allowing patrons to revel in the magic of opera amidst the beauty of the park.
---
Greenwich & Docklands International Festival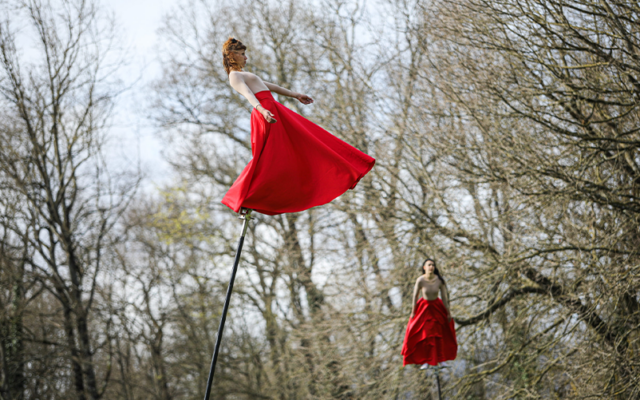 Royal Greenwich Tower Hamlets
The Greenwich & Docklands International Festival (GDIF) presents a diverse range of outdoor performances in various locations across Greenwich and Docklands and runs from Friday, 25 Aug 2023 – Sunday, 10 Sept 2023. This annual festival showcases groundbreaking theater, dance, and circus acts against the stunning backdrop of historic landmarks.
Upcoming Events:
"RoZéO": Perched on 10m high poles, 3 performers create a poetic ritual offering a moment of calm, reflection and wonder.
"ANCIENT FUTURES": The Afrinauts, a crew of curious visitors from another world, touch down in Thamesmead, inviting audiences to join a spectacular dance party combining circus, storytelling and sound system culture.
.Pricing and Seating Information: The GDIF offers a mix of free and ticketed events. Ticket prices vary depending on the performance, with some events being completely free of charge. Seating arrangements differ for each event, ranging from temporary seating installations to standing areas.
---
Arcola Outside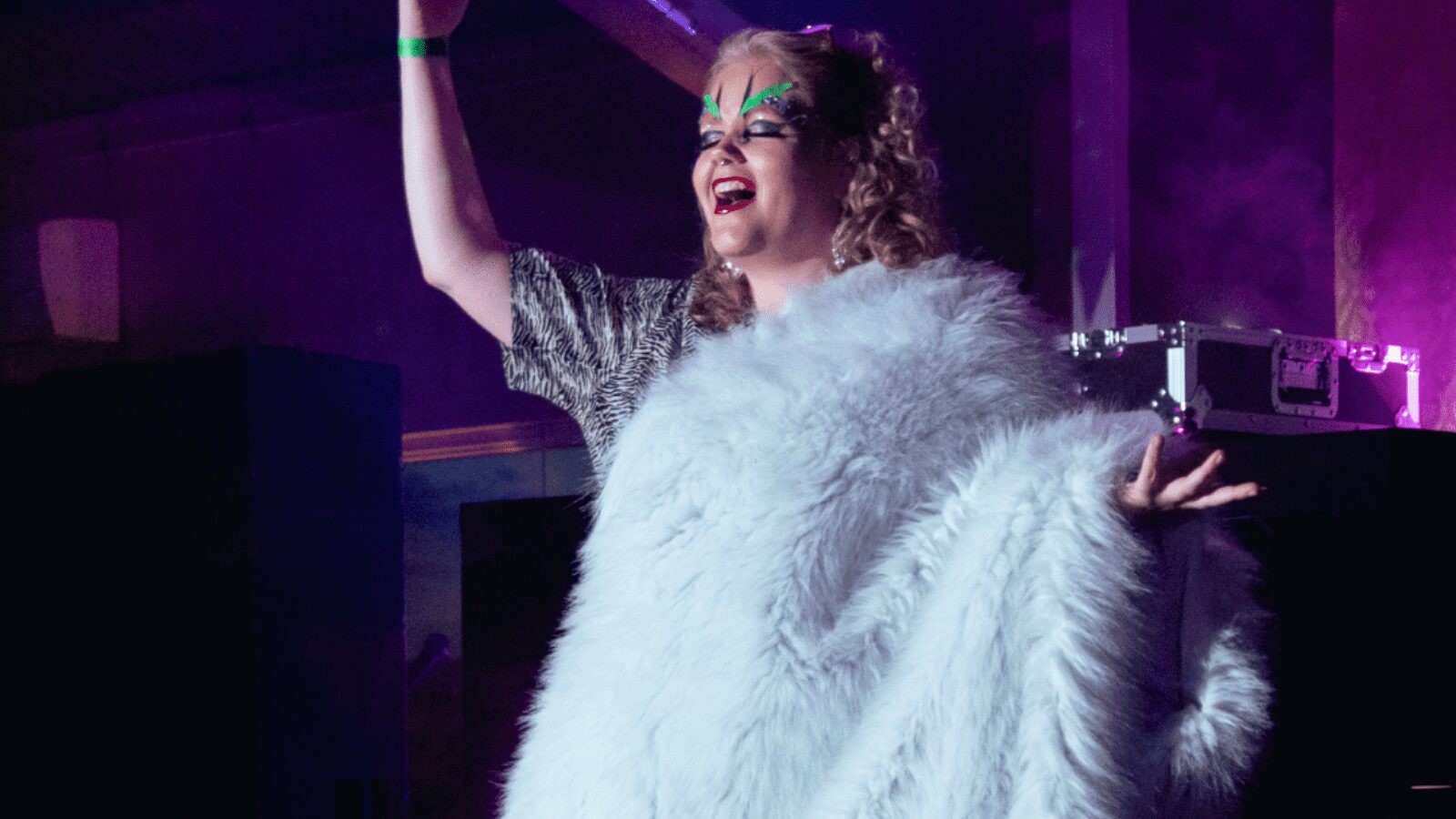 2-6 Ashwin St, London E8 3DL
Arcola Theatre, renowned for its innovative and daring productions, takes the stage outdoors with Arcola Outside, delivering an exceptional open air theatre experience in the heart of East London. With a vibrant lineup of performances that push artistic boundaries, Arcola Outside invites audiences to bask in the beauty of nature while immersing themselves in unforgettable theatrical moments. From thought-provoking plays to mesmerizing musical experiences, prepare to be captivated by the magic of Arcola Outside.
Upcoming Events:
"Trouble in Tahiti": In a seemingly utopian suburbia, Sam and Dinah are unhappily married. Both escape from their dysfunctional home scene through work, the gym and going to the movies. However, with their young son Junior in the house, both are forced to address their growing isolation for the good of the family.
"A&E": Yes, love hurts! And it always did, but today ghosting, anxiety, projection, self-validation and the cowardice of being apparently safe behind a screen just increase that pain.
Pricing and Seating Information: Arcola Outside ensures accessibility and affordability, so everyone can join in on the al fresco fun. Here's what you need to know:
General Admission ranges from £15 to £25, depending on the production and seating arrangement. Get ready to grab a seat and revel in the theatrical magic.