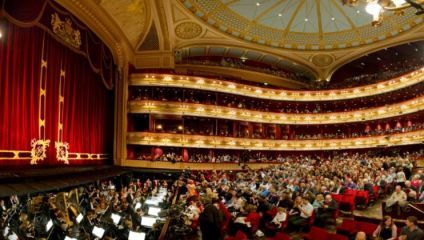 London is known for putting on some of the worlds best Opera, so don't be afraid of the big all-embracing art from and read on to discover more!…
For many people, going to the opera for the first time can feel a bit daunting: Will I understand it? Will it be boring? Will people somehow know I'm a novice and have no clue? But really, there is no need to be intimidated by the opera. Like all theatre, opera only survives thanks to its audience, so every venue is eager to make your experience as interesting and comfortable as possible.
Sure, a grand auditorium like the Royal Opera House can feel intimidating, but the venue actually has more than 150,000 tickets for less than £25 for every performance and the seats up in the ampitheatre offer a rather decent view compared to many other theatres. There are even standing tickets for £6, so if you are really unsure, you can try an opera for the price of a pint.
Opera Up Close is a touring company producing radical modern re-imaginings of classic works to bring opera to a wider audience. Their version of La Bohéme set the story within a group of Dalston millenials. Sung in English and chopped down to a 45 minute running time, it is now nominated for an Olivier Award. Their regular Opera Cocktail evenings offer even bigger commitment-phobes a taster of only the most popular arias and duets in opera history, so you can acclimatise yourself with the art form while holding on to a comforting cocktail.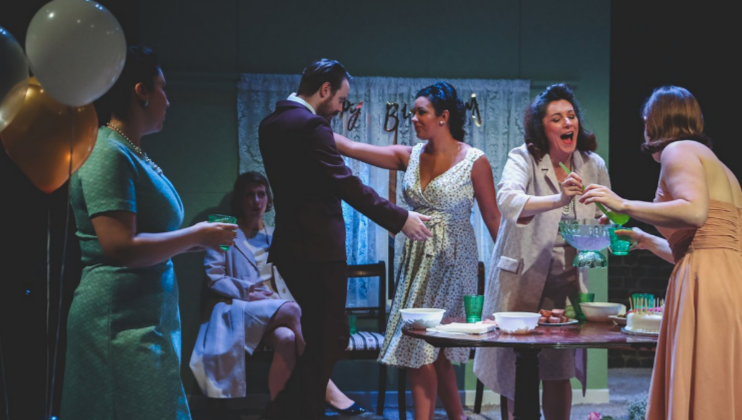 But the reputation of opera as 'heavy' or 'difficult' is misleading. There are quite a few popular West End shows - Les Miserable, Phantom, even Sweeney Todd - that are musically so close to the genre, they could almost be considered opera. Likewise, some operas are extremely similar to musical theatre, especially towards the 20th century when jazz infiltrated classical music and the musical started to emerge as an art form.
The Merry Widow or Die Fledermaus are musically almost undistinguishable to My Fair Lady. Numbers suggest that around 22 million people see a West End show every year, so chances are you are already more familiar with opera than you'd have thought. Super successful shows such as Rent and Baz Luhrman's movie Moulin Rouge are based on operatic librettos (Puccini's La Bohéme and Verdi's La Traviata respectively). If your knowledge only stretches to Paul Potts on Britain's Got Talent, it's fun to find out a bit of narrative context around nessun dorma (check out Turandot for that).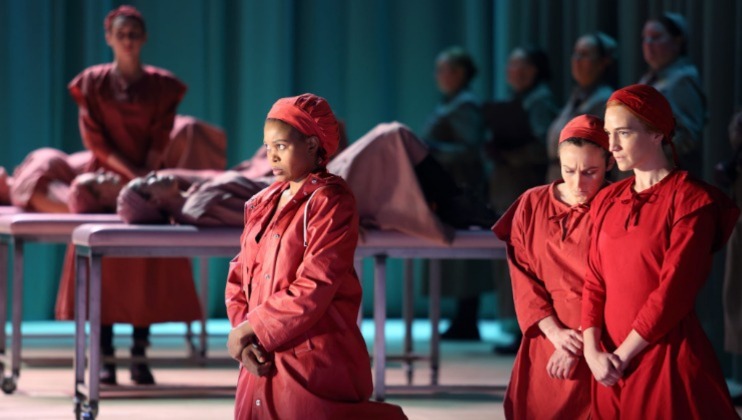 The language barrier can be an issue; opera is a European art form and most popular works are sung in Italian, French or German. However, any good production worth its ticket price should offer subtitles, which are usually displayed discretely on top of the proscenium arch, so as not to distract your view or your mind too much. This is how many foreigners experience English language films and TV series, so you will soon get used to the art of splitting your attention. English National Opera, who are courting a younger audience in general with more daring and risk taking productions, play a good amount of repertoire in English but be warned: newer works tend to cater to a more acquired taste.
The brand new Coraline from the Royal Opera House, an opera based on the popular book and film, definitely promises to be an exciting world premiere, but don't necessarily expect to go home humming the songs. Mozart and Rossini are generally considered good operas for beginners, The Magic Flute possibly serving as the entry-level opera for many connoisseurs. There is much to love in The Magic Flute, however, the storyline is a bit woozy and like some pop records, The Magic Flute blows all its hits in the first half. Bizet's Carmen is another work that is ideal for beginners. The famous habanera and the toreador aria are pop culture phenomena you have almost certainly come across before, used in pasta commercials, the Muppet show, Doctor Who, Pixar films and sporting events.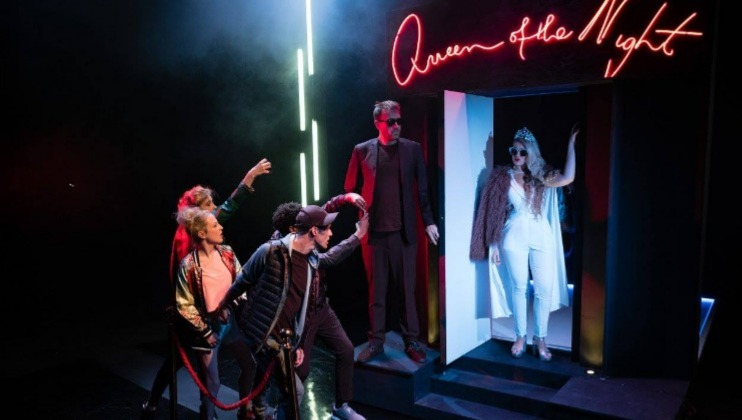 The ancient repertory of opera survived for so long because the characters, relationships and experiences in the librettos hold a universal truth. If opera doesn't have anything to say about our world today, it is a bad production. In terms of casting, voice and virtuosity is valued above looks or type, which is why casting can sometimes feel off, with old men playing lovers or full grown divas pretending to be ingénues. But the expectations for singer's acting abilities have grown considerably and nowadays, it is practically illegal for a singer to just stand centre stage and project, however incredible the voice.
As a rule of thumb, for big arias and virtuoso singing check out the Italians: Verdi, Puccini, Rossini, Donizetti. For big swooning romantic melodies you can't beat the French: Bizet, Offenbach, Debussy, Gounod. And if intricate, dramatic storytelling is your thing, be pointed towards the German Richard Wagner.
Wagner has a reputation for being 'difficult' which is unfair: his Flying Dutchman is at its heart, a good old-fashioned gothic horror story (and by the way, the inspiration for Davy Jones in Pirates of the Caribbean) and great for beginners. Wagner writes fully developed characters and strong parts for women, who are usually pulling the strings of politics in the background. Maybe, after some initial opera explorations, you will be ready to experience your first Ring, a milestone on your way to becoming an opera expert.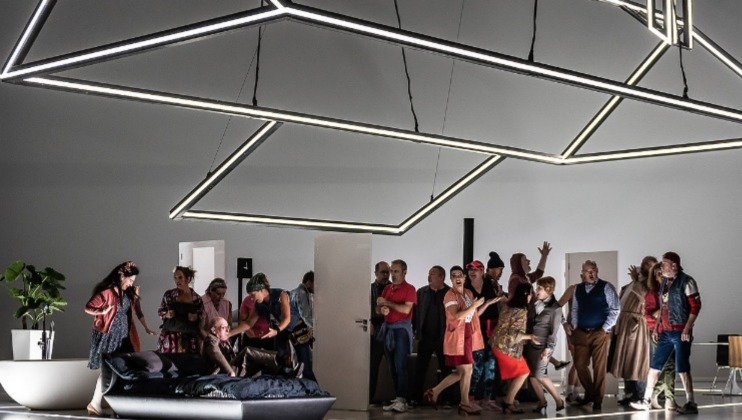 This cycle of 4 operas is played across 4 nights, with the shortest one clocking in at 2.5 hours (no interval). Yes, Wagner's operas are long but his Ring Cycle, based on ancient Germanic-Teutonic-Viking mythology, is basically Game of Thrones on an opera stage: There are mermaids, dwarfs, giants and dragons, God's fighting with men (do you like Thor? He's in it), incest and a sons murdering fathers, there's deceit and poison attacks and a warrior Amazon who is easily the most badass heroine ever written for the opera stage (remember Kerry Washington's character in Django Unchained? She was called Brunnhilde for a reason). There are troubled heroes and awesome villains; there is one ring to rule them all and a wise mysterious wanderer, who might as well be the three eyed raven or Gandalf the Grey.
Before G. R. R. Martin and J. R. R. Tolkien, there was Wagner. Conveniently, Ring der Nibelungen grows in artistic sophistication, from the jolly Rhinegold via the lyrical and romantic Valkyrie and powerful Siegfried to a large-scale apocalyptic Gotterdammerung (The Twilight of the Gods). So, it will take you from beginner to expert in four steps, by the end of which you are either a full-blown "Wagnerian" - or you decide you do actually dislike opera. At least give it a shot.
---