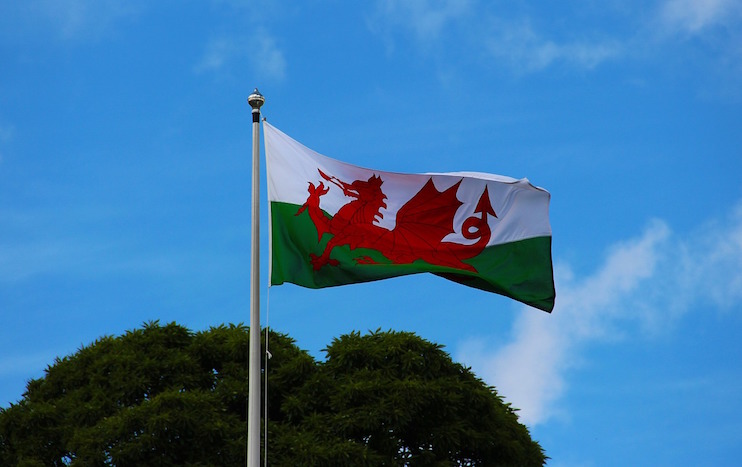 Ahead of St David's Day, here's where to celebrate everything Welsh and wonderful!
How to celebrate everything Welsh and wonderful!
---
Get your paws on some Welsh cuisine
There are two fantastic Welsh chefs in London at the moment - lucky us. Pembrokeshire-born Tom Simmons heads up his eponymous restaurant Tom Simmons Tower Bridge with a strong focus on natural cooking and his Welsh heritage, offering a menu with such delights as Welsh spring lamb loin and fillet of Welsh beef. Over at Odette's in Primrose Hill, chef and patron Bryn Williams (hailing from Denbigh) treats us to a special St David's Day menu, with leek and potato soup alongside a warm Caerphilly scone, and bara brith panna cotta.
---
Drink Welsh
While there is a serious lack of proper Welsh pubs in London, there definitely still places you can drink Welsh and soak up a Cymru-loving atmosphere. Famous Three Kings in West Kensington has been popular among Welsh expats for years, and show all the Welsh rugby. They also stock Tiny Rebel - try a 'cwtch' (red ale) or a 'clwb tropicana' (tropical IPA). And you can drink Tiny Rebel at plenty of other great London spots like The Dove, Strongroom (where Tiny Rebel recently celebrated their 7th birthday party) and The Island Queen, too.
---
Go out daffodil-spotting
The Royal Parks plant a mind-boggling one million daffodils across their sites every year, so you'll never be left wanting in the capital, but where's the best place to spot them? It has to be between St James' Park, where the lion's share of Royal Parks bulbs are planted, and Osterley Park - you can slot in a quick visit to the house while you're there, too. You'll also find a lovely yellow display at Kew, of course, as well as Kensington Gardens.
---
The London Welsh Centre
The London Welsh Centre is the place to be for anyone living in London with a feeling of hiraeth. There are both long and short Welsh courses for anyone looking to brush up on their language, and a wealth of cultural events running throughout the year, from whisky masterclasses with Welsh food pairings to a Welsh emporium at Christmas. They've got a library, art exhibition and a great bar, too - and they show all the rugby, obvs.
---
Sing Welsh
The Côr Meibion Cymry Llundain, or London Welsh Male Voice Choir, has been going strong for over a HUNDRED years, performing in local chapels, the Royal Albert Hall and numerous cathedrals. You can catch them in concert all year round in London, or if you can sing, you could even try becoming a member yourself.