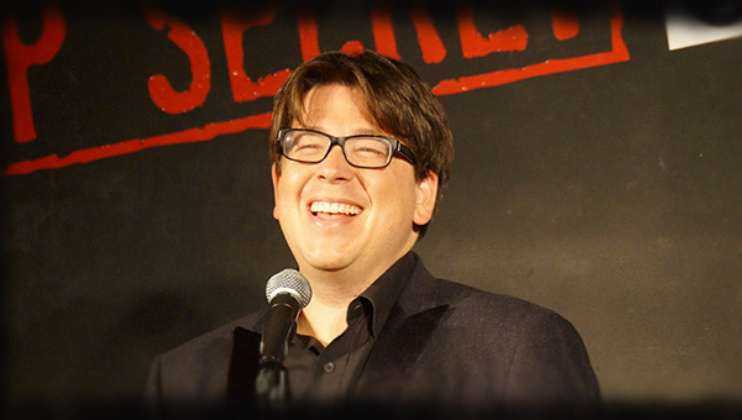 London is absolutely packed with places to enjoy comedy. Whether it's in a room above a tiny pub or in a huge arena, or ranging from stand-up shows, improv, storytelling, this comedy capital will give you opportunities to laugh in every nook and cranny of city. So, we've put together a list of London's comedy hot spots where you can catch the real deal and laugh your socks off.
Up The Creek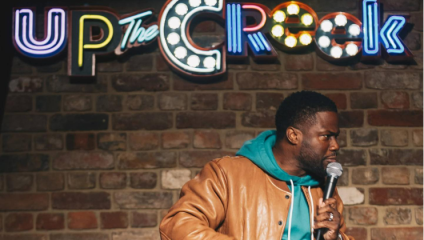 302 Creek Rd, London SE10 9SW, United Kingdom
Just a short walk from the Cutty Sark, in South East London, lies one of London's most famous comedy clubs, Up The Creek, founded by Malcolm Hardee, veteran of the first Soho Comedy Store. With events throughout the week, it'll leave you laughing into the night.
Ticket prices vary per performance and we recommend you book as much in advance as you can!
Every Thursday for just £5 you can see 15 comedians battle against the clock, with just five minutes to make you cackle or suffer a deadly silence before the lights go out in 'The Blackout'. Book tickets to Up The Creek's Friday and Saturday night comedy and you can carry on partying until 2am after the comedians have chuckled their way home.
---
Laugh Train Home (The Four Thieves)
51 Lavender Gardens, London SW11 1DJ
With tickets ranging from £1 to £10 you can see the hottest acts in South London. Every Wednesday Laugh Train Home visits The Four Thieves in Battersea and The Honour Oak in Forest Hill on a Thursday. Whether it's online or at their weekly locations, Laugh Train Home give you the best of professional comedians ranging from TV names to rising stars, all bound to have you belly laughing.
Not only that, if The Four Thieves is your venue of choice you can also get stuck into their delicious Pizza which will help you get over the mid-week hump.
Reviewed by many as a top night Laugh Train Home can get you through the week and make the hard slog to the weekend more manageable.
---
Top Secret Comedy Club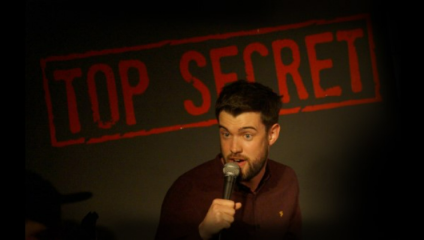 170 Drury Ln, London WC2B 5PD
Hidden away in London's Theatreland is a gem that won't break your bank. It's the UK's highest rated stand-up comedy club based on Trip Advisor and Google reviews and described as the West End's best value bar with pints from just £3! Surely London's worst kept secret, the Top Secret Comedy Club gives you everything you could wish for with tickets from as low as £1 and some are even free!
With gigs every night of the week you may be spoilt for choice but coming up in the next month is a preview of performances by Seann Walsh, Mike Rice and Eleanor Conway. With great names to see at even greater prices, The Top Secret Comedy Club is definitely a contender for starting off your night on the town.
For tickets and performances, click here.
---
The Boat Show Comedy Club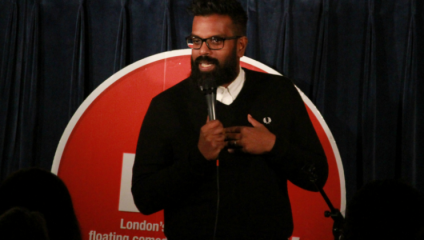 Ps Tattershall Castle, Temple Station, Salsa! Temple, Victoria Embankment, London WC2R 2PH
Yes, you may have guessed from the name that this particular comedy club is on a boat, but don't worry it doesn't move so no need to worry about getting seasick. The Boat Show Comedy Club is opposite the London Eye, ticket prices start from £6 for upcoming performers and £18 for names you might recognise.
This club gives you laughs on the Thames whilst being surrounded by stunning views that can be seen when you look up and down the river.
Of course, the above highlights only a few of the nights to choose from at each of the comedy venues, so make sure you visit their websites and explore what else is on offer.
---
The Vauxhall Comedy Club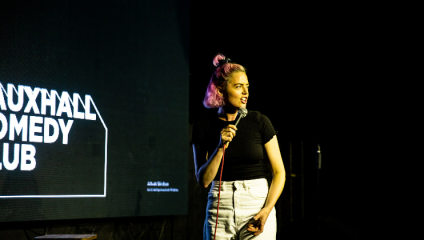 6 S Lambeth Pl, London SW8 1SP
Last, but certainly not least on our list is the renowned Vauxhall Comedy Club presenting the best of rising comedy stars with great deals on food and drink (namely 5 delicious street food options) to enjoy as well! To top things off, the venue boasts weekend bottomless brunch comedy nights with prices starting at just £15 and for the weekdays there's a free drink with your ticket purchase.
With several upcoming performances you're spoilt for choice. To find out more information click here.
---