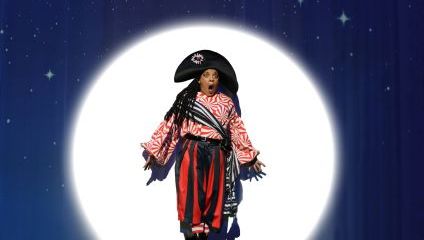 It's never too early to plan festive entertainment for all the family to enjoy...
Oh yes we did! With Christmas right around the corner we decided to bring you a list of laughter and nostalgia. London's West End has a long history of providing fantastic festive entertainment, especially when it comes to pantomime. Packed with your iconic panto dames, bright costumes, lavish sets and classic sing-alongs panto performances are back better than ever this year, from the well-loved classics to the tongue-in-cheeky and raucous. There's guaranteed immersion and side-splitting laughter. So read on to discover our list of the top pantomimes to see in London this Christmas.
Jack And The Beanstalk - Palladium Pantomime

8 Argyll St, London W1F 7TF
Fee, Fi, Fo, Fum, a classic comes to the Palladium! One of our biggest contenders on the list for London this Christmas is Jack and the Beanstalk at the London Palladium. With a star studded comedy cast consisting of Dawn French, Julian Clary, Alexandra Burke (who's making her panto debut) and your West End Favourites such as Rob Madge and Natalie Mcqueen comes a hilarious, show-stopping performance. There's larger than life costumes, lavish sets and lots of glitter, this performance is an absolute must-see.
The show runs from December 10th 2022 till January 15th 2023. Ticket prices start at £20 per person with no booking fees.
You can book yours here.
---
Goldilocks And The Three Bears - Richmond Theatre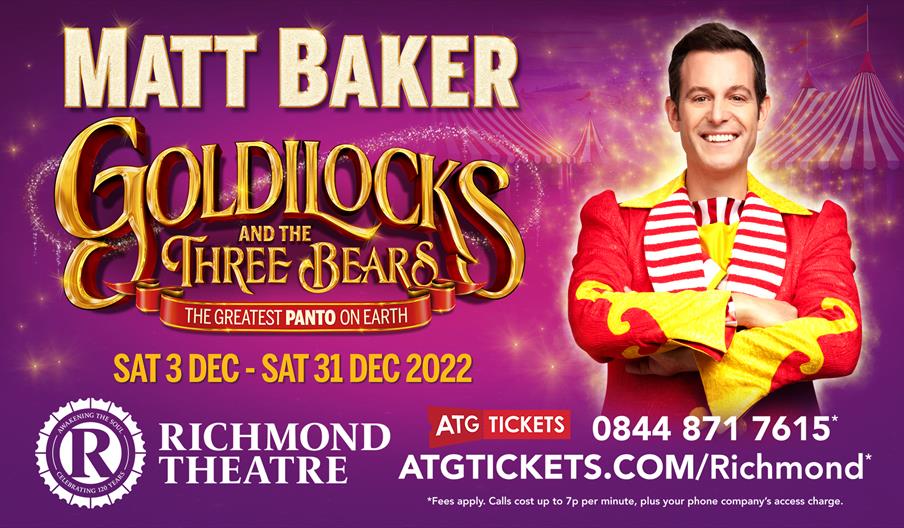 Richmond Theatre, The Green, Richmond, Surrey, TW9 1QJ
We may all know by now, who ate their porridge, but that didn't stop the three bears from returning to Richmond Theatre for a roaring performance of Goldilocks and the Three Bears. Most of us (millenials) will know Matt Baker from Blue Peter but he's now hitting the stage as Joey the Clown for the circus set panto interpretation of the traditional tale.
For four weeks be the show will offer an extravaganza packed with mesmerizing special effects, circus tricks and of course, barrells of laughter. The tale is of Goldilock's circus that is under threat from and evil rival circus owner. With the help of circus friends, they band together to battle to rescue the circus from ultimate ruin. Who will win? The story seems pretty set until three brilliant bears appear to help...
Tickets start from just £13 per person and can be purchased here.
---
Jack And The Beanstalk - Lyric Hammersmith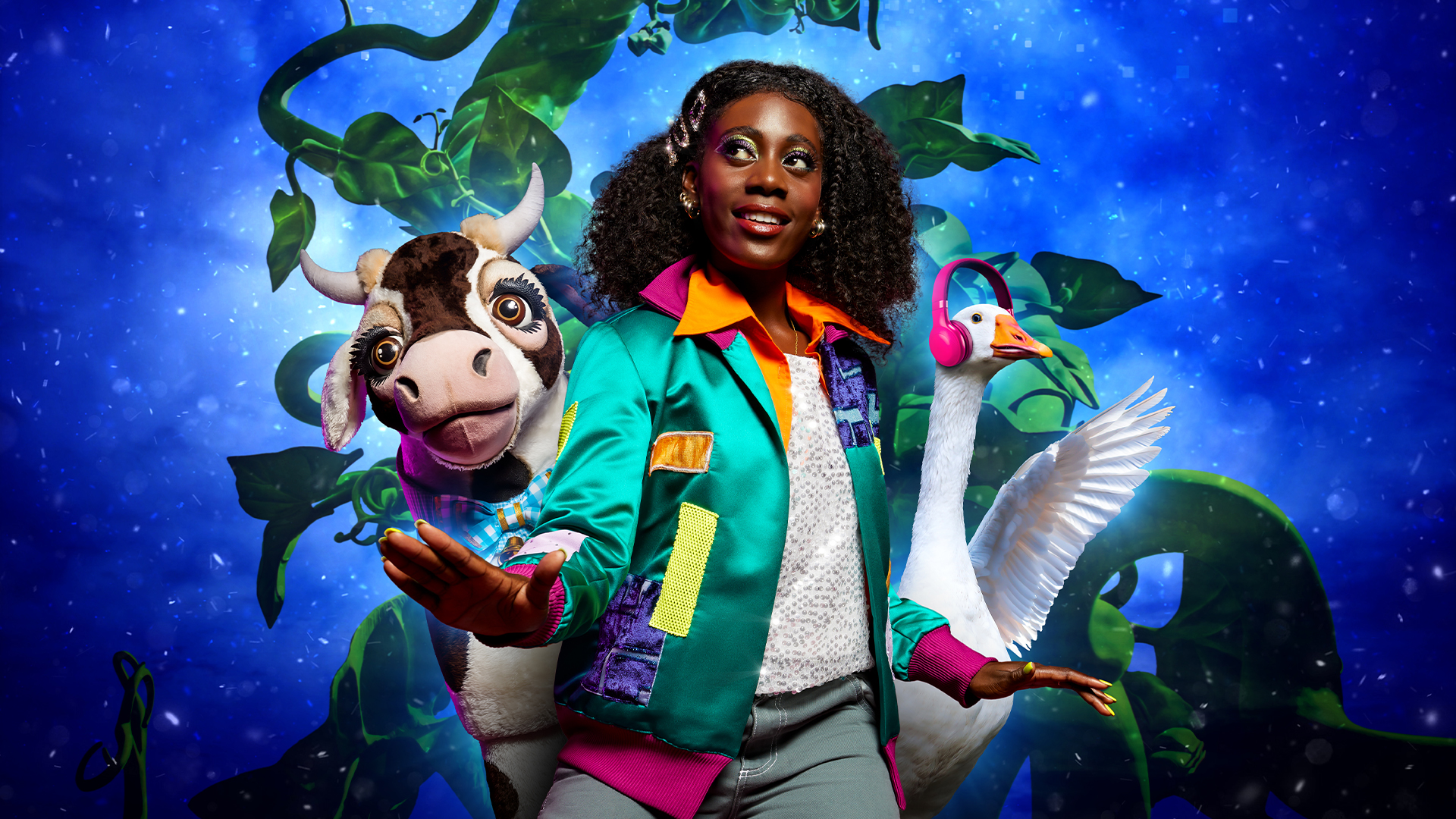 Lyric Square, King St, London W6 0QL
Another laughter inducing adaption of the classic, Jack and The Beanstalk, join Jack and the gang for the climb of their lifetime while they battle against giants and baddies in the hopes of bringing 'glory glory' back to Hammersmith.
Written by Jude Christian & Sonia Jalaly and directed by Nicholai La Barrie, the performance tells the tale of Fleshcreep, who wants money from Jack and her mum, if they don't come up with the funds, he's threatened to take everything they own and if that's not all, feed them to the giant in the sky. In an act of desperation, Jack swaps the beloved family cow, Daisy (udderly sad) for a bag of magic beans. What Jack doesn't know, is that this choice sets her up for an adventure like no other, with giant golden eggs, singing cows, milk explosions, outfits as mad as Fleshcreep himself and of course, Beyoncé songs.
This whip-smart comedy classic promises fun for all, so book your tickets now before they bought quicker than Daisy!
The show runs from 19 Nov 2022 - 07 Jan 2023. Tickets can be bought here from £10 only.
---
Cinderella - Stratford East

Gerry Raffles Square, Theatre Square, London E15 1BN
From the 19th November 2022 till the 7th January 2023 at the Stratford East, you can enjoy the adventure of this revived story of Cinderella as her fate takes a magical turn when she's transported to Ancient Egypt. We know. Unexpected. All the more reason to come and see it. Tear up the rulebook on fairytales and take the journey to meet Sphynx's, Pharoahs and Empress Cleopatra.
Packed with original music, lavish sets and outrageous costumes, this laugh-out-loud comedy is a festive treat for all thats overflowing with suprises.
Ticket prices start from only £10 and can be bought here.
---
Mother Goose - Hackney Empire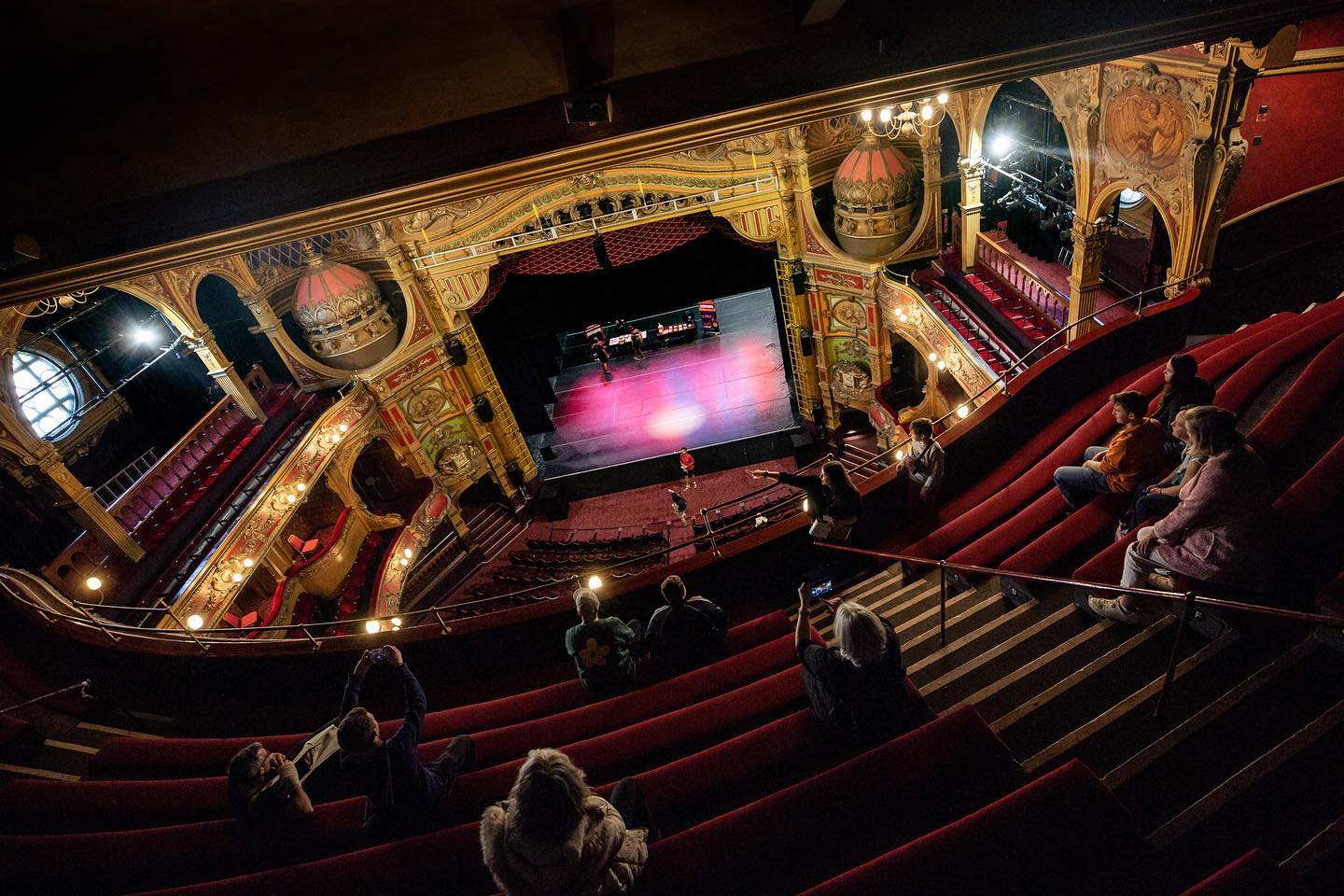 291 Mare St, London E8 1EJ
Get ready for an egg-stra special performance with Clive Rowe as Mother Goose at Hackney Empire. Discover what happens when Mother Goose discovers having a priceless talent isn't actually it's all cracked up to be.
From November 19th 2022 till the 31st December 2022, get stuck right in and enjoy larger than life characters, live music and, of course, audience participation. This performance is particularly special as the first rendition was created all the way back in 1902. They're officially celebrating 120 years of Mother Goose. So get ready to celebrate too!
Tickets start from £10. Purchase yours here. Golden eggs (sadly) are not a valid form of payment.
---