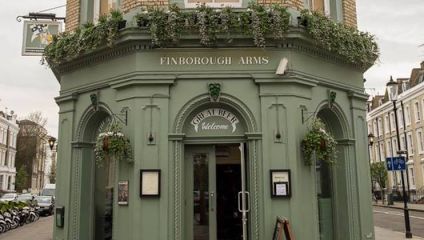 London is home to many fantastic pub theatres; tiny venues performing innovative and captivating fringe theatre...
Pub theatres are often overlooked besides London's bigger, grander West End theatres. But there are plenty of these little venues which have thrived in London since the 70s and 80s, and new pub theatres are springing up across the capital all the time! With cosy performance spaces squeezed into tiny upstairs rooms, these are great places to catch affordable and innovative fringe theatre, comedy, cabaret and more. And it's always nice to be able to pop downstairs to grab a pint in the interval.
---
The White Bear, Kennington
Founded nearly 30 years ago, The White Bear Theatre in Kennington is among London's longest established pub theatres as well as one of the best examples of this type of venue South of the river. The winner of an impressive selection of awards, The White Bear puts on both new writing and lost classics. Head to the back of the pub where you'll find the charming and intimate theatre tucked away.
For more information, please see their website.
---
Finborough Theatre, Kensington
Despite it's tiny size, the Finborough Theatre has a lot of clout within the London theatre world and a number of productions which began their lives here have been transferred to the West End. Set above the Finborough Arms, a lovely Victorian pub with a selection of great beers and ciders on tap, the Finborough Theatre presents both plays and musical theatre. Be warned, there is normally a scramble to grab tickets to shows at this 50-seat venue before they sell out.
For more information, please see their website.
---
King's Head Theatre, Angel
There are a huge number of fantastic pub theatres within a short walk of Angel Tube, but the beautiful and historical King's Head stands out among them. Widely held to be the first modern pub theatre in London, the King's Head Theatre was established in 1970 in a room that was once used as a boxing ring. Unlike many of the other pub theatres in the area, the King's Head is actually quite spacious and even has tiered seating, a precious rarity for this type of venue!
For more information, please see their website.
---
London Theatre Workshop above the Eel Brook, Fulham
London Theatre Workshop put on performances of comedy, cabaret, music and fringe theatre above the Eel Brook pub in Fulham. In this comfortable pub you'll find a great food menu, enough space to seat the theatre crowds during intervals, and a grand spiral staircase leading up to the cosy theatre above. Although the performance space is limited, the London Theatre Workshop know how to put it to good use and this venue has a reputation for hosting top-notch fringe theatre.
For more information, please see their website.
---
The Rosemary Branch Pub Theatre, Haggerston
Located near Haggerston Overground Station, the award-winning Rosemary Branch is one of the best-known of London's pub theatres. At the Rosie you'll find a great atmosphere, an eclectic variety of performances and a friendly welcome. Once a Victorian music hall, legends such as Charlie Chaplin and Marie Lloyd are rumoured to have played here. Famous for their well-loved Christmas pantos and comedies, head to the Rosemary Branch if you're looking for something unique and fun.
For more information, please see their website.