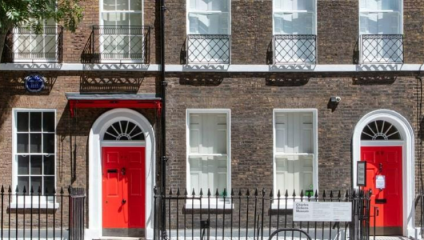 We pick out the most interesting former residencies of and detailed museums housing the works of eminent writers who lived in London.
If you're searching for literary inspiration in London, why not visit a writer's house museum? Many former residencies of famous writers have been preserved and transformed into museums, with informative displays and fascinating collections. We pick out the best, including the previous homes of Charles Dickens, Thomas Carlyle, John Keats, Samuel Johnson and Saseki Natsume.
Dickens House Museum
48-49 Doughty Street, London, WC1N 2LX
On 48 Doughty Street in Bloomsbury, you can find the Georgian terraced house of Charles Dickens, the famous Victorian novelist. Dickens lived at this address for two years (1837-1839), completing The Pickwick Papers there, writing Oliver Twist and Nicholas Nickleby, and beginning Barnaby Rudge. The museum has four floors of paintings, furniture, manuscripts, rare editions and other miscellaneous objects related to Dickens' life. R. W. Buss' well-known painting Dickens' Dream is on display in the museum: an unfinished image of the author at work in his study, with some Dickensian characters floating cloud-like above his head.
Set up as though Dickens had just popped out for a quick stroll the museum is a beautiful glimpse into the time the renowned author had spent there. There are multiple themed tours around the museum which can be found here. If you're stuck for cash or ways of getting there, there are a few, small, free, interactive tours online.
Some are free, whilst most ticket prices start from £8 upwards.
The museum is open Tuesday-Sunday, 10am-5pm.
---
Keats House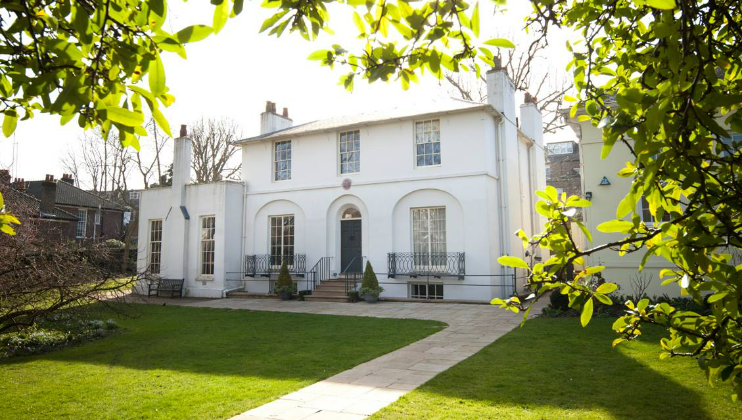 10 Keats Grove, London, NW3 2RR
The Romantic poet John Keats lived at this address in Hampstead between 1818-1820: during this time, Keats fell in love with and became engaged to Fanny Brawne, whose family lived in the house next door. He left the house for Rome after becoming seriously ill with tuberculosis - a warmer climate was thought to improve the condition - and died the following year. Keats' friend Charles Brown claimed that 'Ode to a Nightingale' was composed in the garden of Keats House. Key artefacts on display include a copy of Keats' death mask, the engagement ring that he offered to Fanny Brawne and the old mulberry tree in the garden is thought to have been there when Keats lived there. Keats House have a special programme of events, including lectures, poetry readings and guided walks.
Keats House is open Thursday and Friday 11am - 4pm and Sunday 2pm-4pm. Tickets can be booked here.
---
Carlyle's House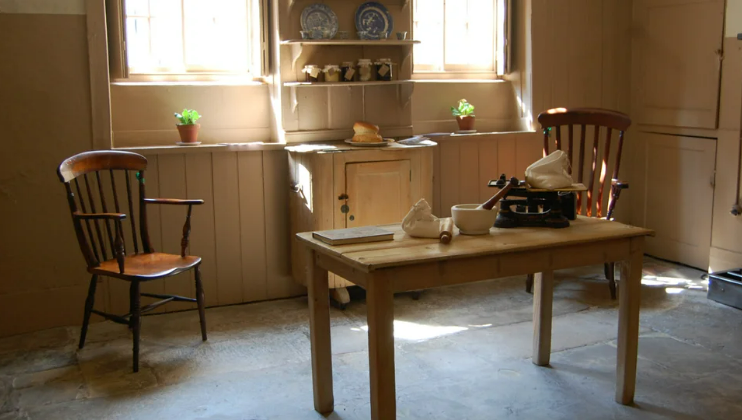 24 Cheyne Row, London, SW3 5HL
Alright, we know that Thomas Carlyle might not be most famous for being a literary writer, but he did compose a series of appraised essays and philosophical works about human nature and history. His 1837 work The French Revolution: A History inspired Dickens', A Tale of Two Cities, and his own novel Sartor Resartus is a canonical text.
Carlyle moved to Chelsea with his wife in 1834, and their house is now owned by the National Trust. Another Georgian terraced house, it includes Victorian period furniture, a walled garden, and the Carlyle collection. In its time, the house was visited by Dickens, Ruskin, Tennyson and Thackeray.
The house is open Wednesday-Sunday 11am-4.30pm and is free for National Trust members, otherwise £9. Tickets can be booked here.
---
Dr Johnson's House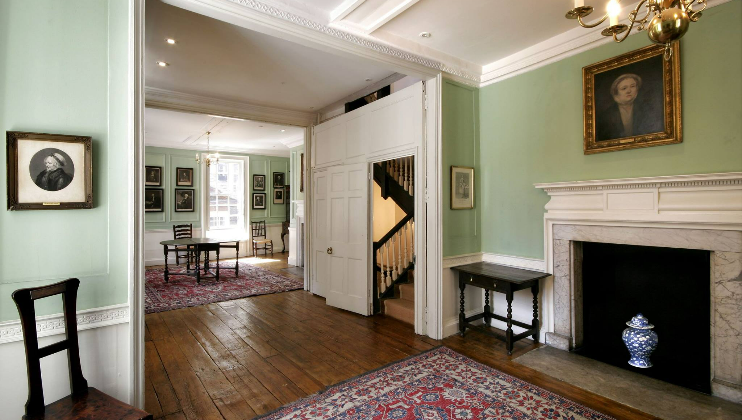 17 Gough Square, London, EC4A 3DE
A short walk from Fleet Street, Samuel Johnson's former home can be found in the heart of the City. Johnson lived and worked there from 1748-1749, compiling his seminal project 'A Dictionary of the English Language' whilst there. The house is decorated according to the period and exhibitions are themed around Johnson's life and work. Their current exhibition 'Johnson and Satire' explores discovering 18th century society through a variety of key artists from the period with the mediums of prints and paintings. Alongside this is the 'Queen of the Blues' exhibition that is a set of community created responses to the life, work and letters of Bluestocking. More information on both of these can be found here.
Dr Johnson's House is open Friday-Saturday, 11am-5pm. Admission costs £8 for an adult. Tickets can be purchased here.
---
Garrick's Temple to Shakespeare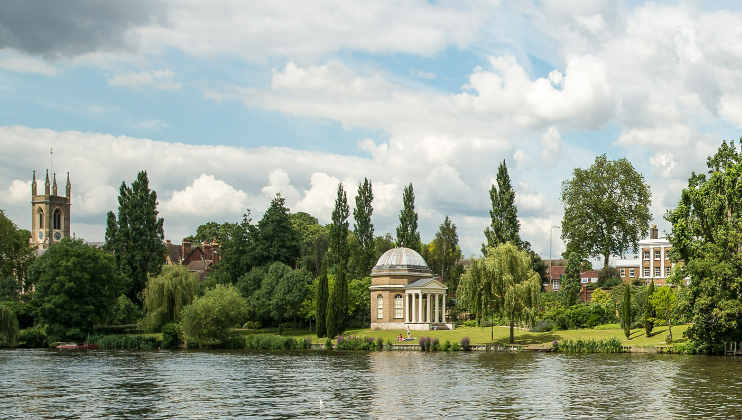 Hampton Court Road, Hampton, TW12 2EJ
Settled on the bank of the River Thames, this temple-like pavilion was built by the great 18th century actore-manager David Garrick to celebrate the renowned play write William Shakespeare. The pis de resistance is a life sized statue of Shakespeare that Garrick had commissioned from the sculptor Roubiliac. A small exhibition is held here to commemorate the lives of both artists with themed events held in the summer months.
Public openings are held on Sunday afternoons from 2pm-5pm. For more information click here.
---
Looking for more literary inspiration in London?
For other literary spots, you could try some pubs frequented by literary luminaries, which have fascinating historical pasts and eclectic interiors. The George Inn, Ye Olde Cheshire Cheese and the Fitzroy Tavern are a good place to start.
At 221B Baker Street in London (in fact between numbers 237 and 241), you can find the Sherlock Holmes Museum, a former boarding house dedicated to Arthur Conan Doyle's fictional creations. Enthusiasts hoping to see genuine objects related to Arthur Conan Doyle may be disappointed, as the museum is simply a period recreation set up as if Sherlock and Watson lived there. More exciting is the Georgian town house's gift shop, which is an excellent destination for Sherlock aficionados as it has the largest collection of Sherlock-themed gifts in the world.
Shakespeare's Globe offer historical tours explaining the context of Shakespeare's London, and there are a number of excellent used bookshops in the centre of town: we recommend Skoob in Bloomsbury and Any Amount of Books on Charing Cross Road.
For other museums that were former houses of famous historical figures, you could explore the Freud Museum, the Benjamin Franklin House, Leighton House Museum or the Florence Nightingale Museum.
---