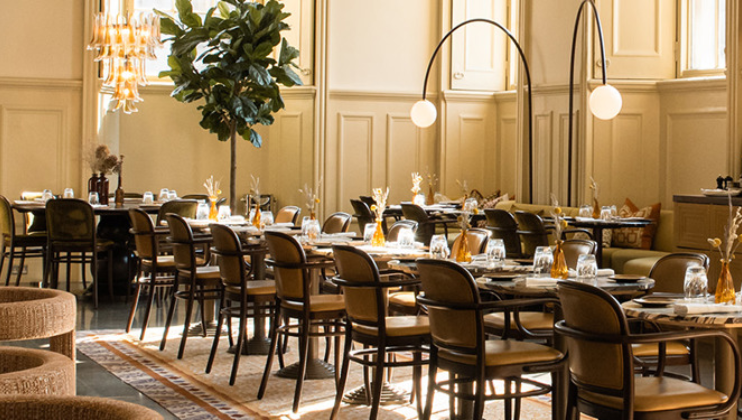 The National Gallery boldly dominates London's Trafalgar Square. It houses one of the greatest collections of paintings in the world by some of the greatest painters including – Leonardo, Michelangelo, Turner, Constable, and Caravaggio to name only a few.
With a whopping 2,300 paintings there's something for everyone's taste and the very best thing is, you can visit this famous London gallery for FREE time and time again.
With so much to feast your eyes on, you'll definitely need to take a well-earned refreshment break during your visit. The National Gallery provides a delectable array of cafes and a decadent restaurant that deliver an array of sweet treats and beautifully prepared hot and cold plates. Here's what's on offer:
---
Ochre Restaurant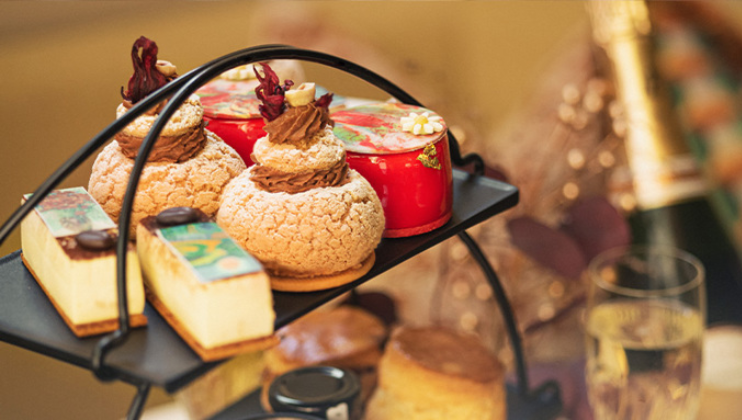 Ochre is the gallery's slightly more formal affair set within a beautifully wood panelled room with high ceilings and stately windows. Pop along for a cocktail in the lounge or take a seat in the restaurant which blends international flavours with modern European cooking.
The restaurant menu showcases a wide range of food and ingredients are sustainably sourced – either grown, farmed and fished from all over the UK. The dishes include - Soused Cornish Mackerel Tacos, West Country Lamb Rump and Scottish Oysters.
Looking for a great afternoon tea in London? Ochre will not disappoint. It's currently serving up a special 'After Impressionism Afternoon Tea' which is inspired by a new major exhibition at the National Gallery, showcasing some of the most influential works including Cezanne, Van Gogh and Picasso.
Ochre's Head pastry chef Aneesh has curated beautiful pastries that draw on each of the artists' greatest influences. It also includes a selection of mouth-watering finger sandwiches and freshly baked scones all inspired by the time period of the Impressionist movement. To make a reservation for Afternoon Tea at Ochre, book here
Worth noting that at the current time Gluten Free or Vegan Afternoon Tea is not available.
Ochre is open daily Sunday – Wednesday: 11am–6pm and Thursday – Saturday: 11am–11pm. Reservations can be made here
---
Muriel's Kitchen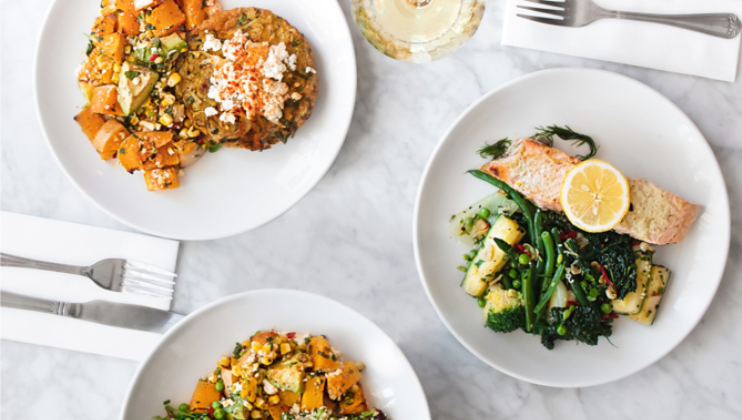 Located on Level 0, by the Getty Exit, Muriel's Kitchen is ideal for a less formal breakfast or lunch during your visit to the Gallery. The self-serve National Gallery café offers up a casual menu of vibrant European and British dishes, including: Goats cheese, red pepper and spinach quiche, baked salmon with a selection of salads, a bowl of soup and bread and Muriel's famous beef lasagne.
There's always a yummy selection of freshly baked cakes and patisseries each day and expect to deliberate over the likes of Pecan pie, apple and cinnamon Loaf, orange and polenta or a good old chocolate brownie. Vegans are well catered for.
The café opens daily at 11am and closes at 5.45pm, Fridays are open later till 8.45pm.
---
Espresso Bar by Muriel's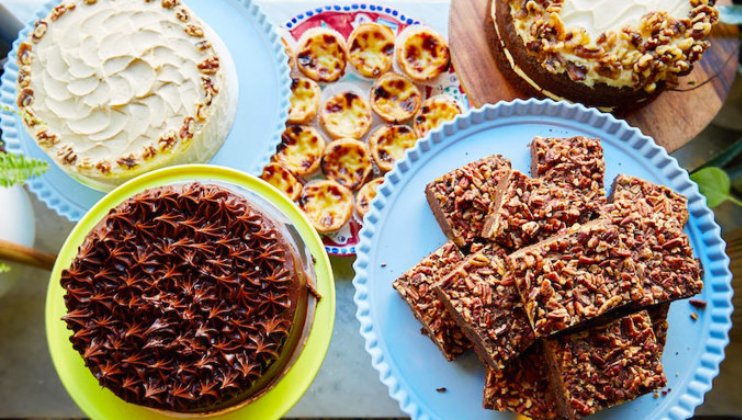 Looking to grab and go? The Espresso Bar located in the heart of the gallery next to Muriel's café is the perfect pit-stop for coffee, cake and light refreshments.
Refreshments include sandwiches, quiche, and patisseries, as well as freshly pressed juices and artisan barista coffee. The Espresso bar opens daily at 10am and closes at 5.45pm.
The National Gallery is a wonderful London treasure where you can soak up some culture or take some quiet time over a cuppa to clear your mind. Entry is free and the gallery is open from 10 – 6pm daily, with a later closing time of 9pm on Fridays.
Want to know more about the National Gallery and their latest news and exhibitions, then you can sign here.