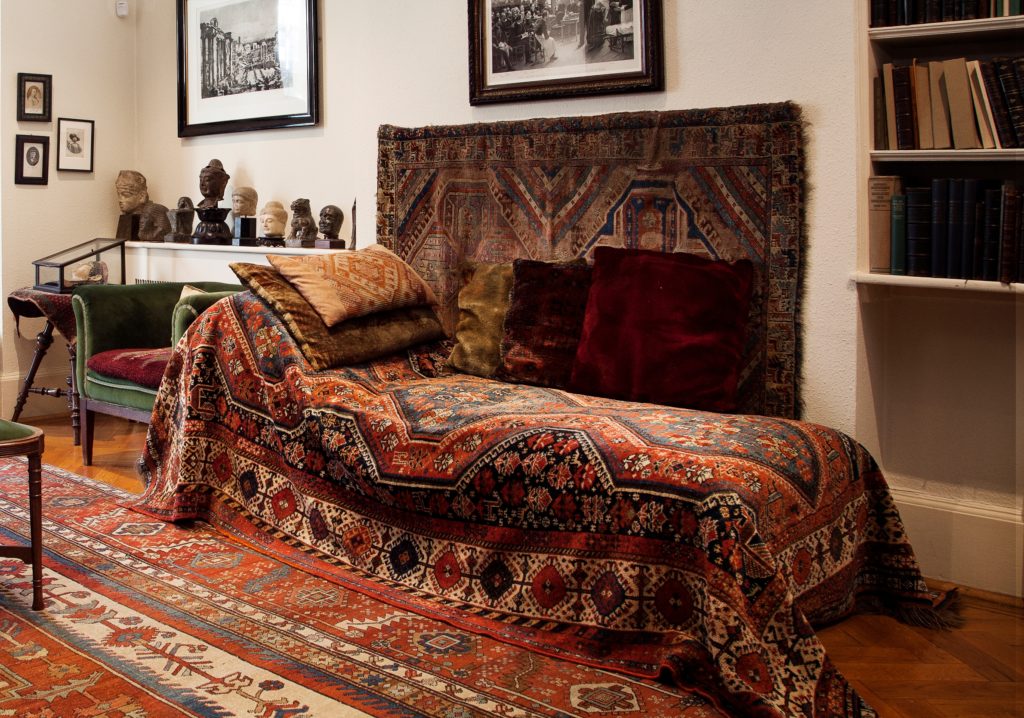 Visit the homes of some of the finest creative and scientific minds the world has known. Discover the famous residents that graced these homes in London.
From literary giants to leading academics via world-class musicians, some of the world's most celebrated minds have made London their home over the years. Beautiful, historic, grandeur houses are all over the capital and we've compiled some of the most interesting examples in the city for you to have a nosey round.
---
Keats House
10 Keats Grove, London, NW3 2RR
Keats House is a stunning Grade-I listed Hampstead house once played home to the Romantic poet John Keats. Originally a pair of semi-detached houses known as 'Wentworth Place', Keats resided in one half with his friend Charles Brown from 1818 - 1820 during what are generally seen as pivotal years in the young poet's career. Keats House is now a writer's house museum open to the public, where you can learn more about the poet by delving into original manuscripts and artefacts. You can listen to Keats' poetry, watch a film about his busy life in Hampstead, or even create your own poem, and the house really comes into its own via the series of events it hosts throughout the year, from poetry performances to family days.
To book your tickets click here.
---
Handel and Hendrix, London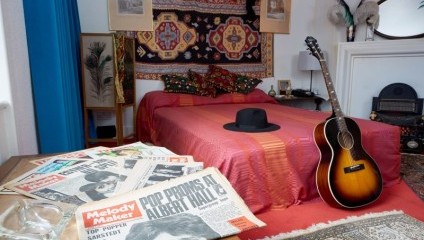 25 Brook Street, London W1K 4HB
Though it's under construction until 2023, Handel and Hendrix is well worth a mention. What do one of Baroque's greatest composers and the world's most influential guitarist have in common? Answer: 23-25 Brook Street. With just a wall (and 200 years) between them, these Mayfair homes have been occupied by two musical greats: George Fridrich Handel and Jimi Hendrix. Initially opened in 2001 by the Handel House Trust, the museum comprises a carefully restored set of period rooms on the first and second floors of 25 Brook Street. In 2016, the museum expanded to incorporate the upper floors of its neighbour at number 23: Hendrix's home from 1968-69. Visitors can explore where these masterminds lived, ate, slept and ultimately changed their respective musical landscapes.
---
William Morris Gallery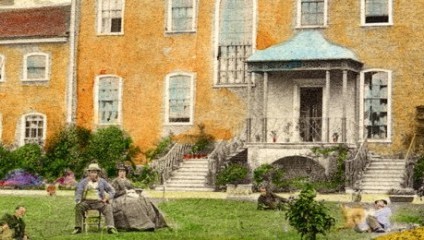 Lloyd Park, Forest Road, London, E17 4PP
Yes, the most influential figure of the British Arts and Crafts movement is an E17 lad. The William Morris Gallery is the only public museum dedicated to the designer, the collection illustrates Morris's life, work and influence and includes printed, woven and embroidered fabrics alongside rugs, stained glass and painted tiles. It's the perfect spot for crafts enthusiasts, allowing you to explore the stunning Grade II listed Georgian house where Morris' family lived from 1848-1856.
To discover what workshops and exhibitions are on, click here.
---
Freud Museum London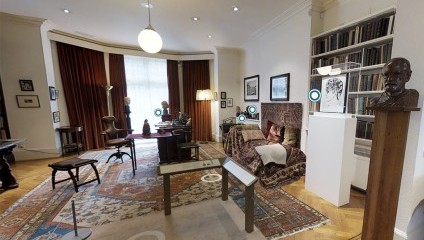 20 Maresfield Gardens, London, NW3 5SX
Located in idyllic Hampstead, 20 Maresfield Gardens was home to Sigmund Freud and his family after they escaped Austria following Nazi annexation in 1938. At the heart of Freud Museum London is Freud's study, preserved just as it was during his lifetime. Visitors can also discover Freud's extensive collection of antiquities - almost 2,000 items and ancient figures - and of course, his psychoanalytic couch. The museum also showcases the work, life and memories of Anna Freud. Sigmund's youngest daughter, Anna continued to develop her own pioneering psychoanalytic work at the same address until her death in 1982. It was her wish that the house become a museum to honour her father.
Tickets can be booked online here and costs start at £9 per person.
---