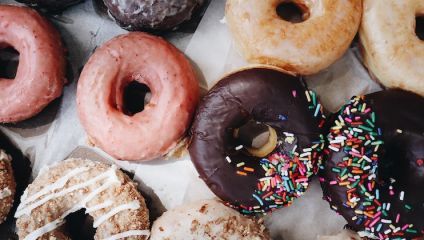 Where to find the best vegan desserts in London
Dairy free doesn't have to mean taste free! We've searched far and wide for the best vegan bakeries and desserts in London.
Floozie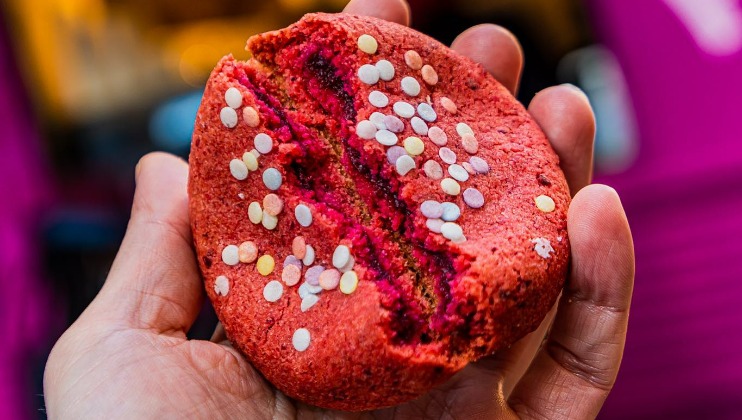 Who doesn't love a freshly baked, crispy-on-the-outside/gooey-on-the-inside cookie? Vegans can rejoice, because Floozie is here to serve you exactly that - and is easily the best vegan bakery in Covent Garden. Our current favourite? The Pecan Pie, with butterscotch cookie dough, toasted pecans and soft date caramel. You can thank us later.
Floozie is found at N.2 James Street, WC2E 8BH.
---
The Canvas Café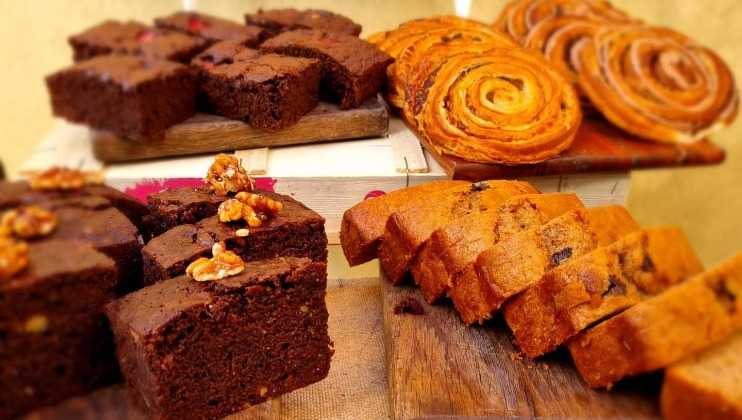 An exclusively vegan cafe just off Brick Lane. The food is locally sourced and the laid back friendly vibe goes beyond the bakery - the Canvas Café is a community hub that supports local social enterprises and hosts a curated programme of events. What's more, their home-made Blondie is one of the best vegan desserts in town.
The Canvas Cafe is at 42 Hanbury St, London E1 5JL
---
Crosstown Doughnuts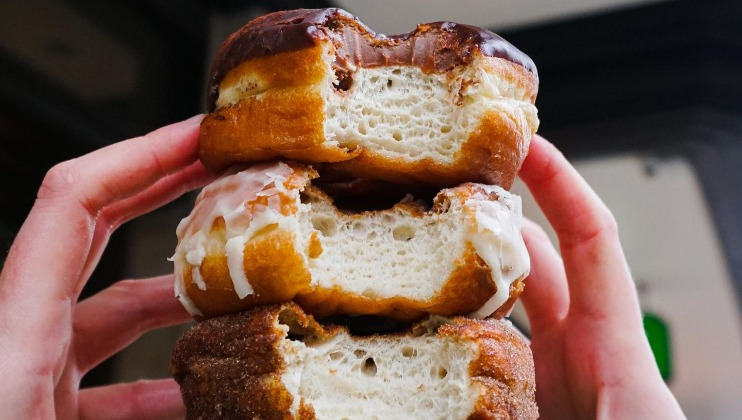 Could Crosstown Doughnuts have created some of the best vegan treats in London? Their all-vegan store in Marylebone is taking the humble doughnut to new heights, using a range of plant-based alternative ingredients to achieve the same tastes and textures you know and love. The sourdough Lime and Coconut combines coconut custard with a zingy lime glaze and vanilla crumble to devastatingly tasty effect.
Crosstown Vegan Doughnut Shop is located at 5-6 Picton Place, W1U 1BL.
---
Cookies and Scream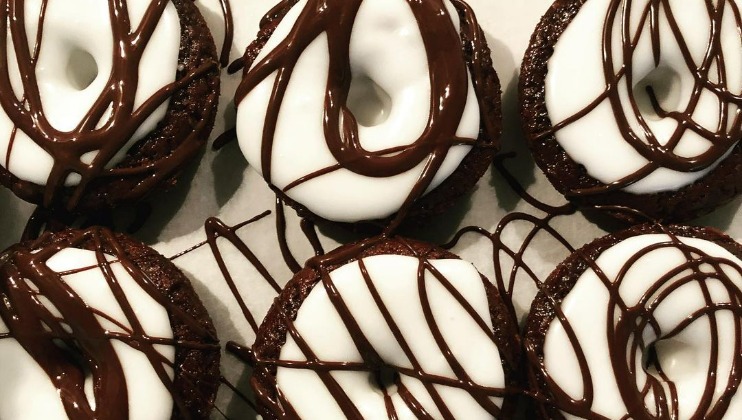 One of the longest-serving and best vegan bakeries in London gets the seal of approval from every vegan (and omnivore!) in town, having spent the most decadent of decades serving up cookies, brownies, pies and doughnuts made from the finest ingredients available. Every product is dairy, egg, wheat and gluten free - Cookies and Scream is home to one of the OG vegan cupcakes. Their speciality are the Scream Shakes - a specially developed sauce blended with either a brownie or cookie, culminating a masterpiece of a vegan dessert.
Cookies and Scream is located at 130 Holloway Road, N7 8JE.
---
Chin Chin Labs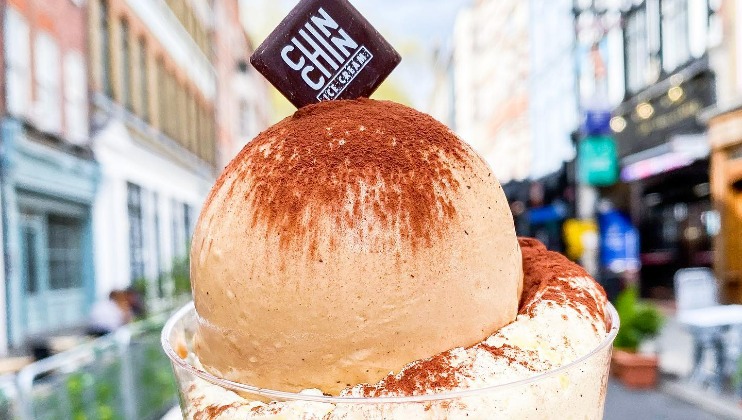 If you're searching for a vegan treat in London on a hot summer's day, look no further than Chin Chin. While they most definitely offer dairy-based ice-creams - vegans, fear not, they've got your back too. The Salty Hazelnut Praline and Banana Milk flavours are totally vegan, and they're plenty of toppings to choose from. The Griddled Cookie Dough Ice-Cream Sandwich meanwhile, needs to be taste to be believed.
Chin Chin Labs is found at 54 Greek Street, W1D 3DS, and 49-50 Camden Lock Place, NW1 8AF.
---