Where to find the best Sunday Roasts in East London
Nothing hits the spot quite like a Sunday Roast, and here's our guide to the Best Roasts in Hackney.
The Cat and Mutton
The Cat & Mutton is a warm and welcoming pub, frequently filled with mates sinking a pint or two. They also happen to serve one of the best Vegan Roasts in Hackney, in the shape of their Mushroom and Cashew Nut Wellington, alongside a top-notch traditional Sunday Roast (choose from 28-day sirloin, half a chicken or pork belly) replete with all the trimmings, and their renowned Bloody Marys. Don't worry about coming late - the roast is served until 9pm.
The Cat and Mutton is located at 76 Broadway Market, E8 4QJ.
---
The Elderfield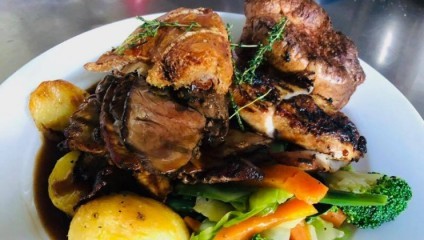 The Elderfield is a proper locals' pub, and home to one of the cheapest roasts in East London. That's not to say it isn't high quality - their roast is lauded far and wide (Roast Essex Lamb Shoulder, anyone?) and often sells out, so make sure you get there with plenty of time. Located on a quiet backstreet off Chatsworth Road, head here after perusing Chatsworth Road's Sunday Market, then keep that Sunday afternoon vibe going strong with their selection of board games.
The Elderfield is found at 57 Elderfield Road, E5 0LF.
---
Marksman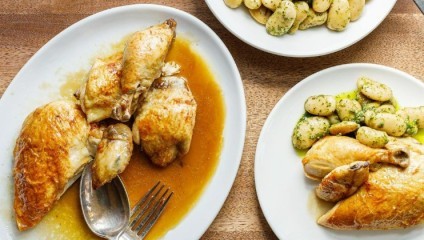 Marksman was the Michelin pub of the year in 2018, and their food is always rich and exciting with incredible ingredients. Their Sunday Roast menu offers three courses for £40, but this isn't your traditional Sunday menu and is certainly worth branching out. Try the Roast Mallard, Damson Jelly and Bread Sauce, or Baked Lemon Sole with Devilled Mussels. It's truly one of the finest Sunday Roasts in London.
Marksman is located at 254 Hackney Road, E2 7SJ.
---
The Clapton Hart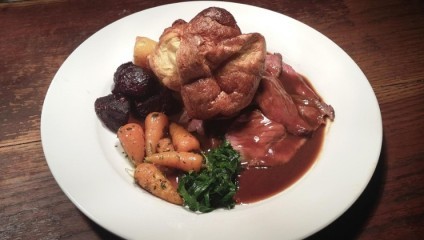 The Clapton Hart is spacious and comfy, with bunting and kooky sofas that work perfectly for larger groups or couples looking for a cosy corner. It's also the place to head for the best Veggie Roast in Hackney - Roast Beetroot, Chilli Squash, Greek Ricotta, Spinach, Candied Pecans and Molasses is every bit as delicious as it sounds. During the summer the colourful benches in the gravelled garden are perfect for a relaxed Sunday Roast.
The Clapton Hart is found at 231 Lower Clapton Road, E5 8EG.
---
The Prince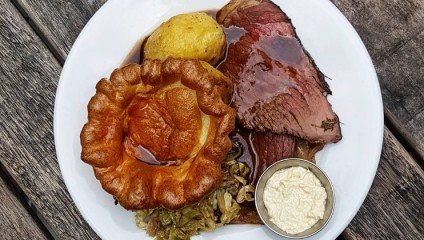 The Prince is a stylish boozer - all tiles and purposefully mismatched chairs - that offers truly good grub, including a particularly great Sunday Roast. They pride themselves on serving independent beers and wines, and the same goes for their seasonal ingredients. We're big fans of the Gloucester Old Spot Pork Belly, and can recommend saving room for dessert - the Sticky Toffee Pudding is simply sublime.
The Prince is located at 59 Kynaston Road, N16 0EB.
---