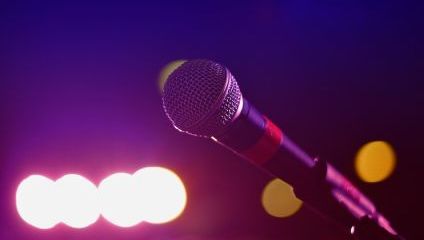 Stuck for fun date ideas or a different way to party in London? Then a night with karaoke might just be the ticket! Karaoke London does not disappoint.
Book a booth in a private venue or check out your local pub for a pop up karaoke night, just be sure to get your party pants on, take a chance on some tunes and take all that singing in the shower to a whole new level.
Check out 4 of the best London bars to eat, drink and sing your heart out.
1. Brazen Monkey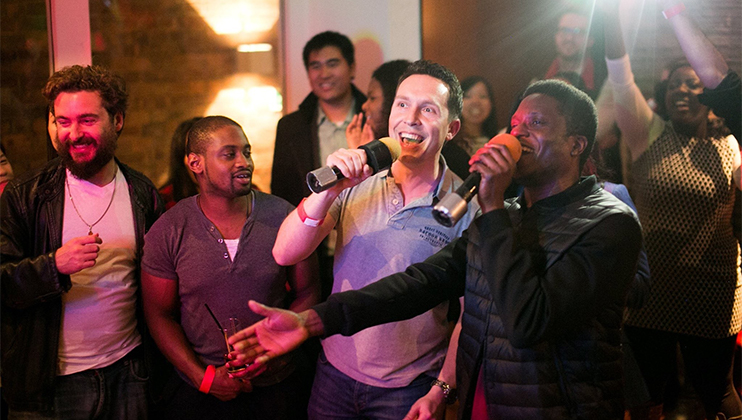 For the ultimate cocktail karaoke party with friends and a chance to get lost in music singing all the best classics, head to one of London's best karaoke bars, Brazen Monkey. This London Karaoke experience is like no other, offering top notch, luxury private karaoke rooms to book for your party of friends through to £25 per person party buffets and unlimited karaoke for smaller groups or couples. Enjoy a two course meal for £30 a head with unlimited karaoke and indulge in one of their timeless or long quenching cocktails to get the taste buds tantalising. Nominated twice for 'bar of the year' with Londons lifestyle awards, Brazen Monkey is by far one of the best London bars for karaoke and a 'must go' karaoke venue.
For a fabulous, fun evening where you'll find free spirited fun whilst you feast, pop along to Brazen Monkey Karaoke in London's Leicester Square, Holborn or Archway.
Leicester Square - 10-11 St Martin's Court, London, WC2N 4AJ
Holborn - 33 New Oxford Street, London, WC1A 1BH
Archway - 177 Archway Road, London, N6 5BL
2. The Karaoke Hole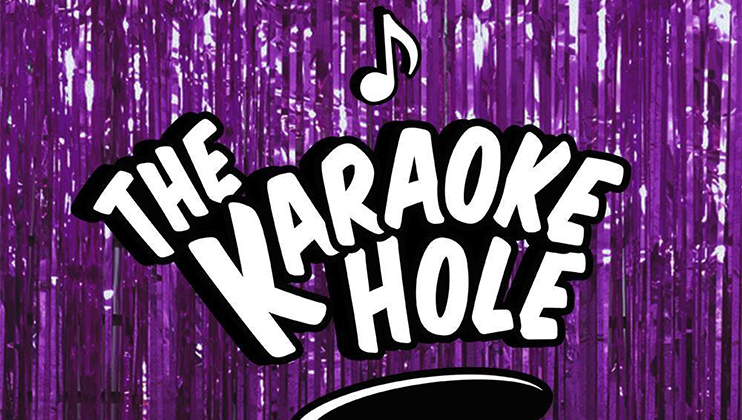 The K-Hole, as it's affectionately known, is a karaoke bar like no other. East London's finest drag stars, with a penchant for belting out a tune or two, host the karaoke evenings, bringing cheeky, vibrant entertainment to their London audience. The K-Hole on Dalston's Kingsland Road is a great place to sing karaoke and party in London, there are no booths here! That's right, you're going to have to get up on stage if you want to be the next karaoke queen and sing. Whether you want big divas or classic rock, there's a bevy of themed karaoke nights to take your pick from.
The K-Hole karaoke bar is an LGBTQ+ powered space, open on Friday and Saturday evenings, from 7pm until late. Book a table or just pop in - or for a unique birthday idea or just a fun place to go in London with friends, private parties can be booked on Saturday noons.
The Karaoke Hole - 95 Kingsland High St, Dalston, London E8 2PB
3. Lucky Voice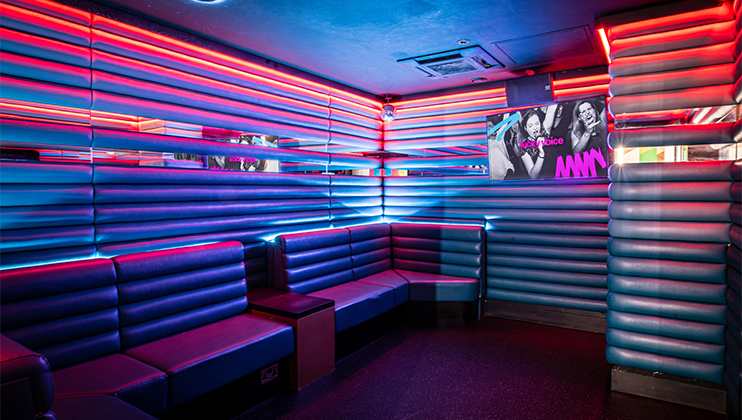 Lucky Voice is one of the best karaoke bars for birthdays, hen & stag celebrations, kids parties and Christmas celebrations. Whether you are in Holborn, Soho or Islington, Lucky Voice Karaoke London can be found in all 3 locations across the capital. Karaoke at Lucky Voice is entirely private and works on a booth booking system which makes it the perfect karaoke bar for birthdays or other group celebrations. The attentive staff will make sure you have a steady stream of drinks and snacks delivered to you. So gather up your friends, family or work colleagues and head down to your local Lucky Voice Karaoke bar for one of the most fun nights out in London.
Lucky Voice has locations in Soho, Holborn and Islington
4. Rowan's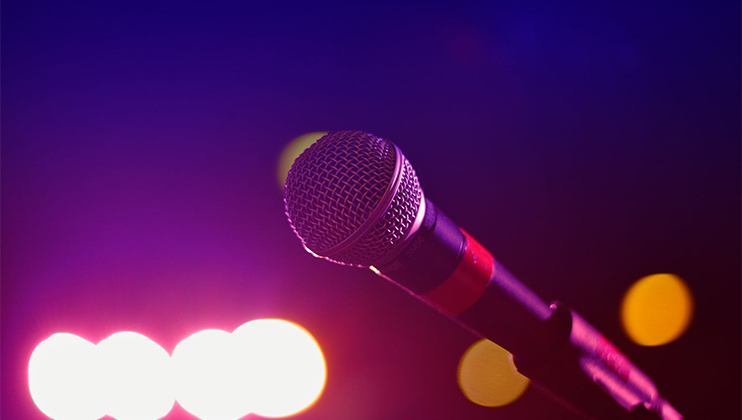 Rowan's is the place where all your dreams can come true to a soundtrack of noughties RnB and song transitions marked by an air horn literally every single time. But if you've exhausted the joy of the bowling alleys, the dance floor and the arcade, then you can book yourself into one of their karaoke rooms. The official number of people you're allowed in one karaoke booth is 15, but I'm pretty sure I've seen 50+ squeezed in before, and the more people you can share the cost with the better, as they charge by the hour – from just £25 during the week to £50 on Friday and Saturday evenings.
Rowans - 10 Stroud Green Rd, Finsbury Park, London N4 2DF