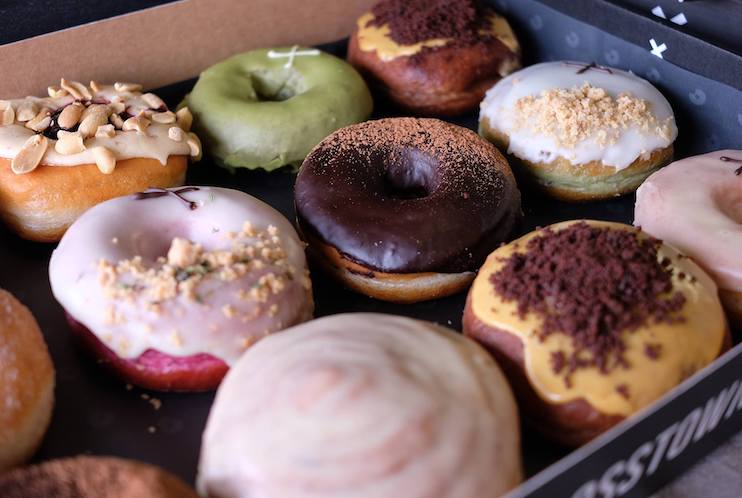 For those who have a sweet tooth, prefer dessert over dinner or want to sample the sugary goodness of East London, read on to discover our fave dessert spots on this side of the city…
If there's one thing we know about East London, it's that the sweet-toothed among us are positively spoiled for choice. Tickle your tastebuds with ice cream, freakshakes, donuts and more. If it's gluttonous, it's goood, and if it's on this list, it's the best.
Crosstown, Shoreditch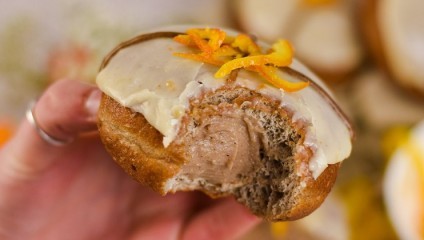 157 Brick Lane, London, E1 6SB
Crosstown brings their famous desserts to East London. Indulge your taste buds in their mouth watering sweet treats from ice-cream to cookies, chocolate and their infamous doughnut selection.
Freshly baked in-store every day, the doughnuts are light, fluffy and come in a range of exciting flavours: the PB&J doughnut combines salty, chunky peanut butter with punchy berry jam, and the roasted peach doughnut with sweet peach compote and almond milk glaze is a summery delight. Crosstown also offers seasonal varieties, as all their ingredients are made in house with local produce and with vegan options, these beautiful treats can be enjoyed by everyone.
---
Nosteagia, Bethnal Green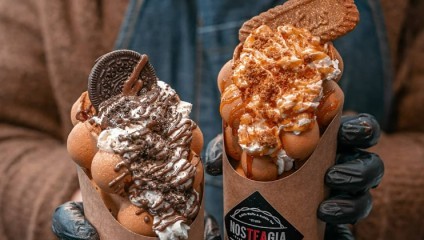 16 Horner Street Oldo, London, E1 6EW
Starting out as a little stall in Brick Lane market, Nosteagia now brings Asian desserts to Bethnal Green. Originating from Hong Kong, bubble waffle is one of Asia's most popular street foods and is based upon fried egg puff with a variety of sweet toppings such as peanut coco-pops, Nutella and banana or mixed berries with cream. For the ultimate treat, try the Cookie Monster, which sees Nutella, cookie crumble, chocolate chips and cream piled upon light, fluffy waffle. Nosteagia also serves a variety of bubble teas to wash down the bubblewaffles with.
---
Soft Serve Society, Shoreditch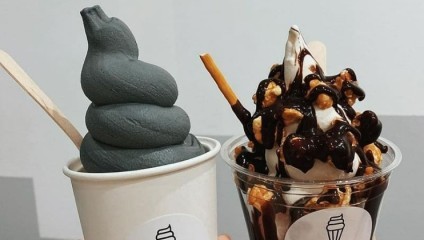 Unit 35, BOXPARK, 2-10 Bethnal Green Road, London, E1 6GY
Located in BoxPark, the Soft Serve Society is passionate about serving premium ice cream in inventive flavours, with the most Instagrammable toppings. Soft Serve Society offers flavours such as matcha, coconut and charcoal as well as sundaes. Try their Matcha Madness, which combines matcha ice cream with red bean paste, Oreos, Japanese Pocky sticks and rice cakes for the ultimate Asian inspired treat. If you need a pick me up, their Espresso Yourself, with vanilla affogato, crumbly Oreos and waffle garnish is a delicious way to get your caffeine fix.
---
The Urban Chocolatier, Whitechapel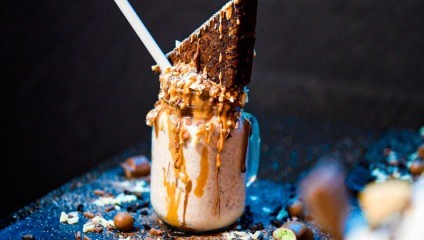 9 Davenant Street, London, E1 5NB
If you hit it a little too hard on Friday night and need a sugar fix pronto, put The Urban Chocolatier on speed dial: their delicious desserts are all available for home order. And while they offer gelato, waffles and cakes such as red velvet and speculoos cheesecake, you can't visit The Urban Chocolatier without sampling some of their very own chocolate. Their melted chocolate pot comes with fresh strawberries, fresh banana, pillowy marshmallows and waffles to dip in. Or try their Chocolate Coma, a melt in the middle chocolate soufflé topped with melted chocolate and chocolate crumb for the full blown chocaholic experience.
---
Dark Sugars, Brick Lane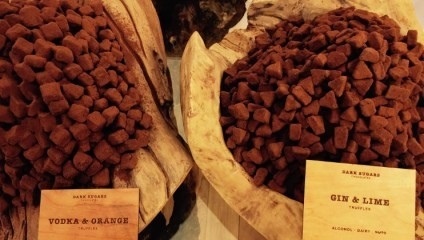 141 Brick Lane, Bethnal Green Road, London, E1 6SB
If you're looking to explore all things cocoa then Dark Sugars is worth the visit. The store owner, Nyanga, combines heritage and a hunger to tell the story of cocoa- bringing you on a journey from tree to tummy. Here you can explore the many flavour of chocolate from truffles to chocolate pearls along with some delicious vegan options. Fancy something a little different, try their sinfully thick Pitch Black Hot Chocolate whilst listening to African Music, transporting you on a journey of the senses.
---