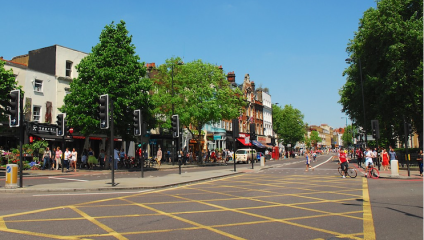 This Islington high street has it all: great pub theatre, cosy restaurants and buzzing bars
This Islington high street has it all: great pub theatre, cosy restaurants and buzzing bars. Here's how to spend your time.
---
What to See
We're not sure what it is about Islington that makes it such a hotspot for pub theatres, but as far as they go Upper Street may well be the centre of the universe, home to both The Hope Theatre and The Kings Head Theatre, which both put on a stellar roster of fringe performances. This year will see The Hope Theatre take on issues like censorship and womanhood whereas coming in 2019 at the Kings Head are such treats as superhero musical Vulvarine, an all male reimagining of Romeo and Juliet and a musical based on that totally mental tickle documentary from a couple of years ago. They're not bad drinking spots either, with a good selection of beers each, and especially convenient should you be catching a show. Also within a stone's throw of Upper Street are the Old Red Lion on the Angel end and the Hen and Chickens on the Highbury end, so you won't be stuck for options.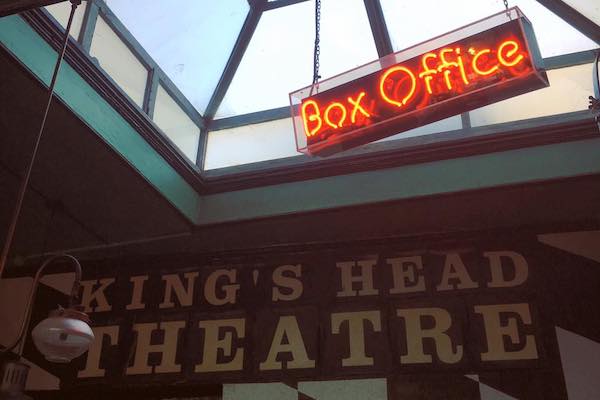 Image © Kings Head Theatre Pub via Facebook
---
What to Buy
Upper Street isn't the place to be when it comes to a bargain, but there are a lot of sweet independent boutiques dotted along the street which are worth having a rifle through. If you're after new threads, Wild Swans will prove fruitful with its stock of independent Scandi brands. Upper Street is also a friend to those looking for new homeware; try old favourite Le Creuset or well-stocked Gill Wing for kitchen bits, or twentytwentyone will kit you out with some good pieces for all around the house. For a fun browse, check out After Noah - presumably they're named for the fact that everything under the sun can be found in there.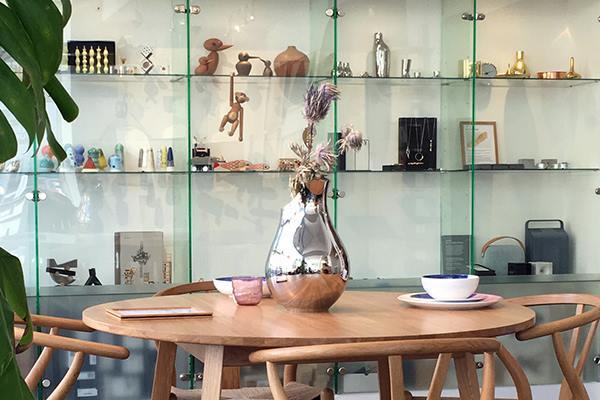 Image © twentytwentyone via Facebook
---
Where to Eat
We really love cosy family Italian Terra Rossa, where you can stuff yourself with traditional Italian treats. It's perfect for an evening amongst friends, and the octopus ragù is unmissable. Make sure to finish off with a pistachio ice-cream. Pera is particularly good for lining the stomach before you move on to a big night out. Their mezze platters are huge, great for vegetarians and like most things on the menu, cheap as chips, particularly when you factor in their weekday offers. La Petite Auberge is great for a slightly more special evening, and the rustic French décor and dishes make for a very cute date night spot. Finally, you can't miss food writer and chef Yotam Ottolenghi's eponymous café for a quick bite or lunch - or even just to admire the colourful displays through the window.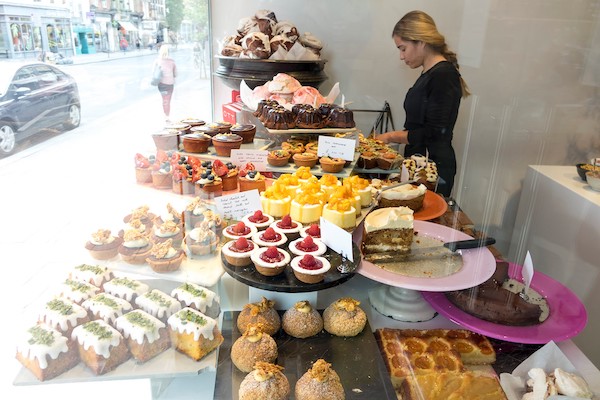 Image © Ottolenghi Islington via Facebook
---
Where to Drink
Start off at the White Swan - yes it's a Wetherspoons, but you can't do better for prices or for bumping into everyone you know, especially if you're about to head off to the footie. Once you've got a couple of drinks in you, head over to Lucky Voice, where you'll find private karaoke rooms for a singalong, plus plenty of drinks to keep energy up. If karaoke doesn't float your boat, head over to Laki Kane for some tropical cocktails. This kitsch tiki-style bar doesn't take itself too seriously, but it does take its rum seriously. You can even book in for a rum-making class. Little Bat is another cocktail bar on the street worth checking out, and has a nice little menu should you have one too many. If you don't feel like you're ready for the night to end, hop across to the other side of Islington Green, where the Old Queens Head is likely to have a fun hip hop or pop night on.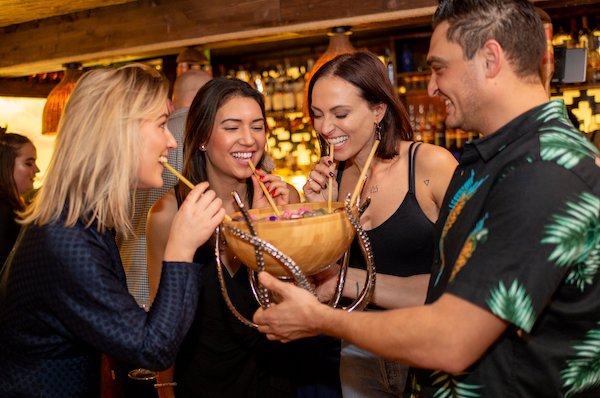 Image © Laki Kane via Facebook