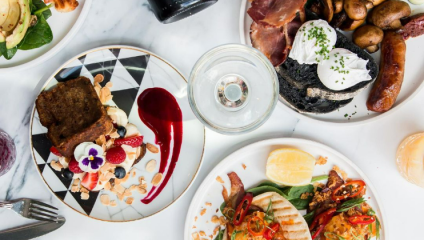 Where to find the best Australian restaurants, bars and activities in London.
Over 50,000 Australians call London home. Having left warmer pastures behind, the Aussies have brought us exceptional coffee, bottomless brunch and a certain laid-back charm. Want to experience Australia without taking a 23-hour flight? We've rounded up the best places to eat, drink and hang out with Australians across the city.
Brown and Rosie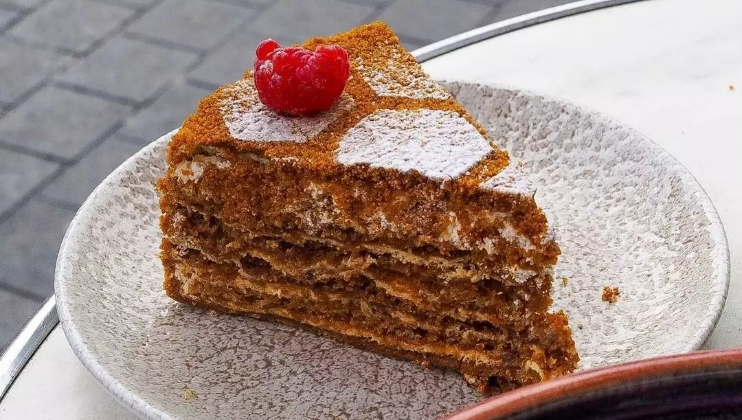 Australia's café culture, and brunch in particular, is unparalleled. There are plenty of excellent cafes and restaurants across the city to get an Aussie brunch that constitutes more than just Vegemite on toast. Australian-owned Brown & Rosie in South Kensington is a fantastic spot for the ubiquitous brunch staple of avocado and poached eggs on toast as well as fresh salads, soups and an Australian-roasted flat white.
Brown and Rosie is found at 10-12 Exhibition Road, SW7 2HE
---
Daisy | Green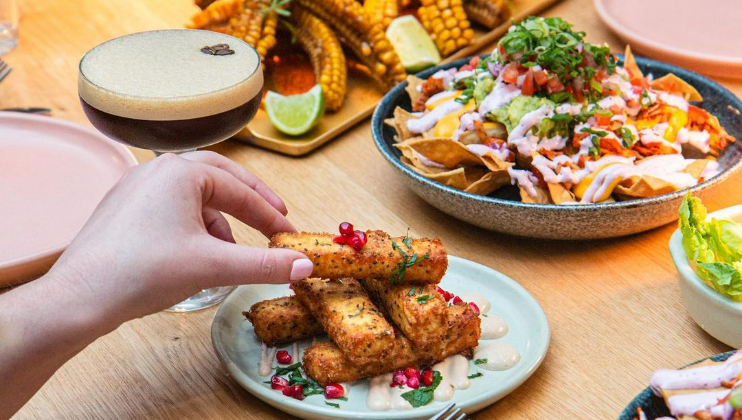 We told you Australian's do brunch better than anyone, right? Well, Daisy Green isn't just the best Australian bottomless brunch in London, but the official "Number One Brunch Spot in the World", according to Tripadvisor. Bottomless fizz and mimosas are the appetite whetters (sidenote: a Pornstar Martini fountain accompanies their bottomless dinners!) while classic Aussie brunch staples ensure said appetite is well catered for.
Daisy | Green is located at 4 Noel Street, W1F 8GB
---
Granger and Co.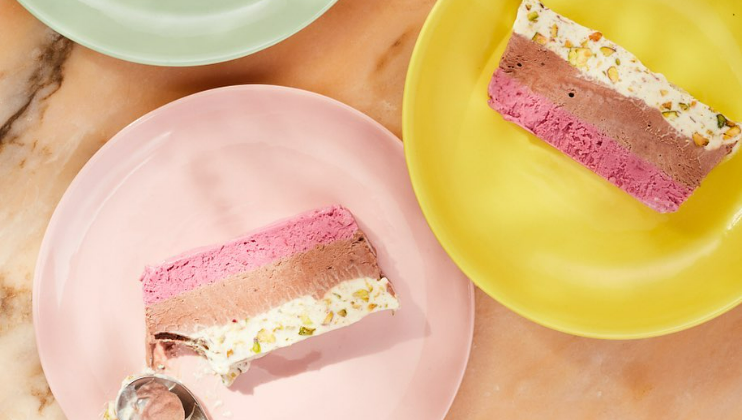 Possibly the best Australian restaurant in London, Granger and Co. attract daily queues for their famous scrambled eggs and exceptional ricotta hot cakes. Australian chef Bill Granger brought his beloved restaurant to Notting Hill in 2012, there are now several outposts across the city. We're in love with their Jasmine tea-smoked salmon, and the sweetcorn fritters are also superb. To be honest, the whole menu is dreamy!
Granger and Co. Notting Hill is located at 175 Westbourne Grove, W11 2SB, with other restaurants in Chelsea, Clerkenwell and King's Cross
---
Kaffeine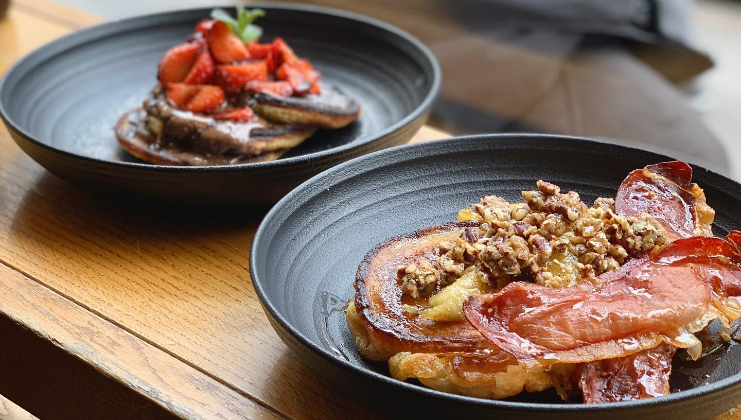 Australia is proudly home to some of the world's best coffee, and is unashamedly a country that simply refuses to buy bad, or even average, beans. Opened in 2009, independent Aussie café Kaffeine is one of the pioneers of London's specialty coffee scene, and a popular spot to get a caffeine fix. Deli-style breakfasts, sandwiches and salads are also available, as is a great selection of pastries, including the incredibly tasty ANZAC biscuits - delicious syrupy, oaty, coconut-y Australian delights.
Kaffeine is found at 15 Eastcastle Street, W1T 3AY
---
Flat White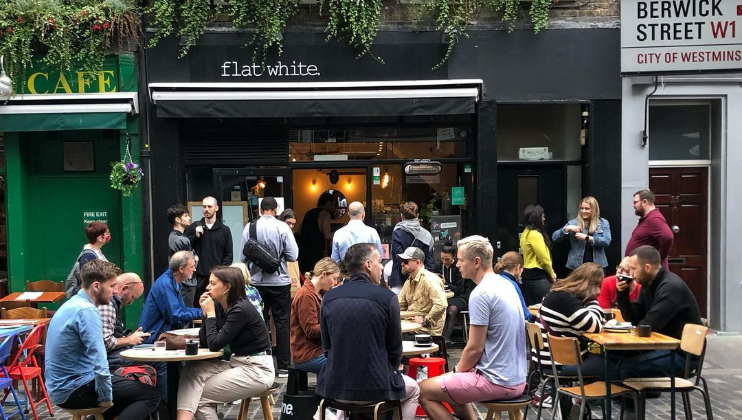 The fact that Starbucks failed down under speaks volumes. Luckily, the surplus of Australian-educated baristas went on to revolutionise London's own coffee scene, and are largely responsible for some of the city's best coffee. Sample one of the best flat whites in London at Soho favourite Flat White, which helped popularise the iconic Australian coffee. Who knew?
Flat White is found at 17 Berwick Street, W1F 0PT
---